Joy Behar isn't ready to stop fighting.
On Wednesday's "The View," the women discussed President-elect Donald Trump's impending inauguration and the electoral college vote that's set for Dec. 19. But Behar insisted there is still a chance to stop Trump from taking office.
"This morning I had a little meltdown," Behar said during the "Hot Topics" segment. "And I'll tell you why. When he first was elected, I was angry. And I said to people, 'Don't get sad, get mad.' So I was in touch with my rage."
"Today, I read the New York Times [and] I read other things, I realized that the democrats are not going to do what they have to do to stop him," she said. "That the democrats are rolling over, unless they're changing it right now. We have a chance to stop Trump with the electoral college."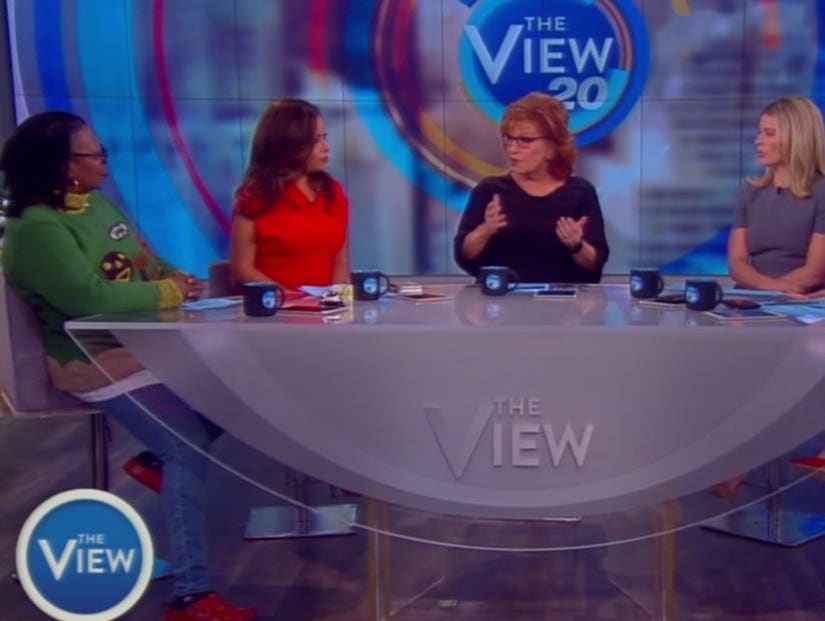 The View
Behar said Alexander Hamilton, who was one of America's Founding Fathers, outlined three major reasons the electoral college can vote against the President-elect.
"Foreign involvement in the election, check," she said. "We all know that the Russians hacked into the whole thing." Also noting Hamilton warned of a potential President's business involvement and celebrity status.
"In conclusion, these are the criteria for which the electors should be voting against Trump to get inaugurated," she exclaimed.
"Should they be doing this?" Whoopi Goldberg mused.
Co-host Sara Haines didn't think so, telling Behar that she thinks the electoral college shouldn't change their votes.
"The people spoke and those electoral collegiates should vote that voice," she declared.
Whose side are you on? Tell toofab below!