Chris Pratt is bruised, battered and still sexier than ever.
The actor put his buff bod and nasty injuries on display on Instagram Thursday morning by posting a pair of shirtless photos highlighting some abuse he suffered on the set of "Passengers."
"See #Passengers on Dec. 21st and see if you can spot the stunt that caused these bruises," he captioned the photo, perfectly pimping out the new film with his impressive arms.
Waiting for your permission to load the Instagram Media.
"Here's the other side," he captioned a second photo. "No rest for the weary. I do (some of) my own stunts."
Time will tell if the tantalizing pics will do anything to generate box office, "Passengers" isn't doing so hot on Rotten Tomatoes. The film review aggregator currently has the film sitting at only 25% fresh.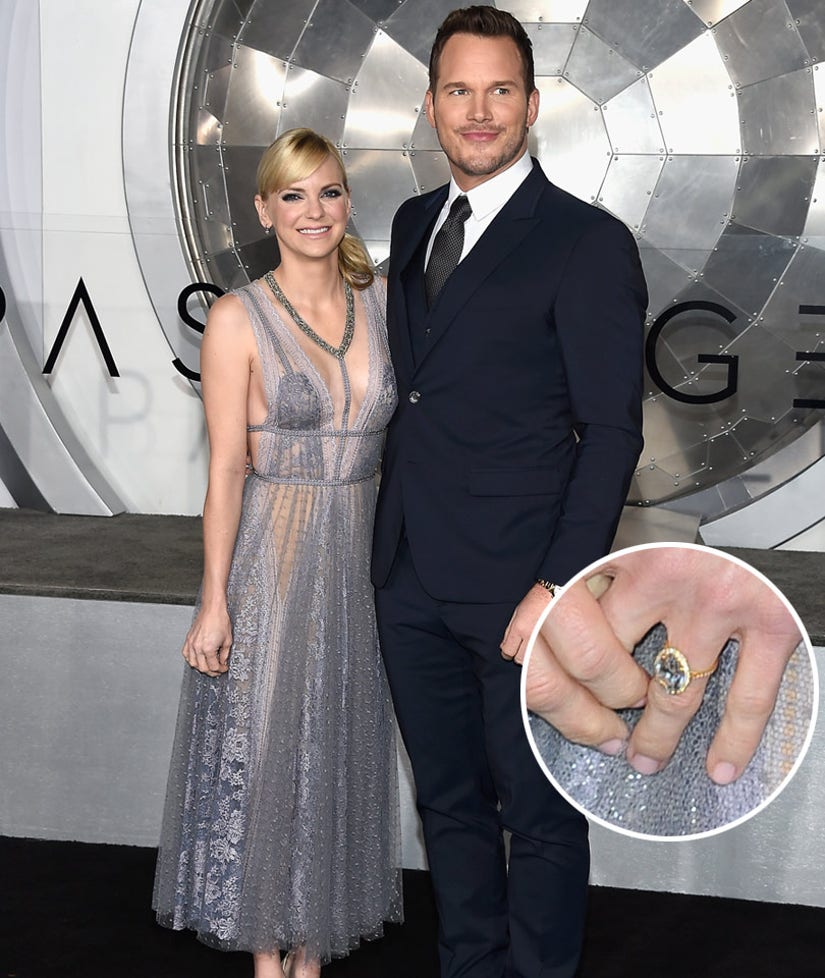 Getty
Pratt and wife Anna Faris hit the red carpet at the film's premiere on Wednesday night, where the two made a perfect pair in matching blue ensembles. Anna looked gorgeous in a sheer lace gown, while Pratt was dapper in Dolce&Gabbana.
On the red carpet, Faris flashed her brand new ring from her husband, which she told E! he got her just days ago.
"He's an incredibly romantic man and I'm very, very lucky," she said.
Looking at those photos above, we can safely agree.