But here's the kicker: Fans of Upton's body get not just one, but three SI covers to gawk at this year.
That wasn't magazine's original intention, though.
"We didn't start off with the idea of three covers, regardless of who was on the cover," said MJ Day, SI Swimsuit editor. "But when Kate was actually shooting, we were trying so many different looks on her and each photo was coming back just as great as the next. It's a full circle moment for us. We started Kate in her career, and you know, we watched her grow and become not only this worldwide, superstar phenomenon; she changed the direction of the modeling industry. Kate Upton was really this trailblazer that led the way for the Ashley Grahams of the world and everything you're seeing happen that's different in fashion right now."
Upton revealed on "Jimmy Kimmel Live!" Tuesday night that she got the call saying she had scored the cover only one day prior to the magazine's reveal.
After showing several spoofed-versions of the cover to the 23-year-old model, Kimmel then panned over to cameras in New York, where the collector's cover was showcased and lit up on the side of the Empire State Building.
"Is that really a swimsuit that you're wearing 'cause it seems just like a hammock that got torn to bits," the TV host joked in the video (below).
Upton's 2011 SI Swimsuit cover debut earned her the title of Rookie of the Year in the magazine. She then went on to land the cover back-to-back years in 2012 and 2013. Then in 2014, she even landed an acting role alongside Cameron Diaz and Leslie Mann in "The Other Woman."
Upton has quickly risen through the ranks to become a supermodel and has earned her spot alongside icons like Heidi Klum, Christie Brinkley, Tyra Banks and Elle Macpherson as a member of a 22-person SI Swimsuit legends class.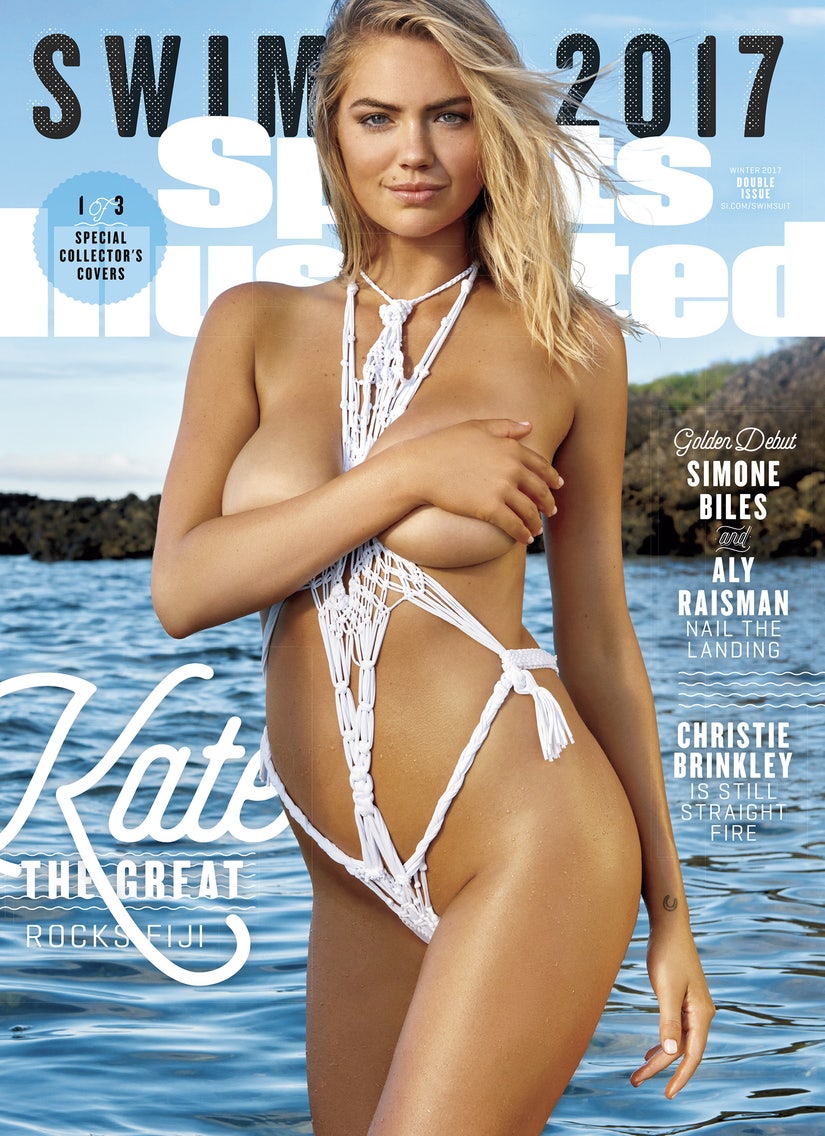 Sports Illustrated