"I swear to God, I don't remember saying any of these things to Eden, but I also don't think Eden would lie."
Lisa Rinna finally had her "coming to Jesus" moment on Tuesday's episode of "The Real Housewives of Beverly Hills."
Literally less than a minute later, Rinna told the cams, "I thought about it. I thought about everything that was said, as much as I could remember, and there was a lot said. To see Eden after game night, I'm sure I could've said everything. I'm sure I could've said even more. I was spouting off my feelings. I now have to own it. In realizing that I said it – that I did say those things – I now have to own it. It's not always an easy thing to admit, but I tell the truth, and I will always tell my truth and stand my…and stick to my truth, so I have to go in there and say, 'You know what? I said it.'"
But the spirits were up – with the exception of Eden making Kim's "skin crawl" – at Kyle's house where all the housewives gathered for a dessert tasting hosted by Kyle's friend Carnie Wilson (who's been sober for 12 years) in honor of Kim's birthday...a day in the life of a Real Housewife of Beverly Hills, eh?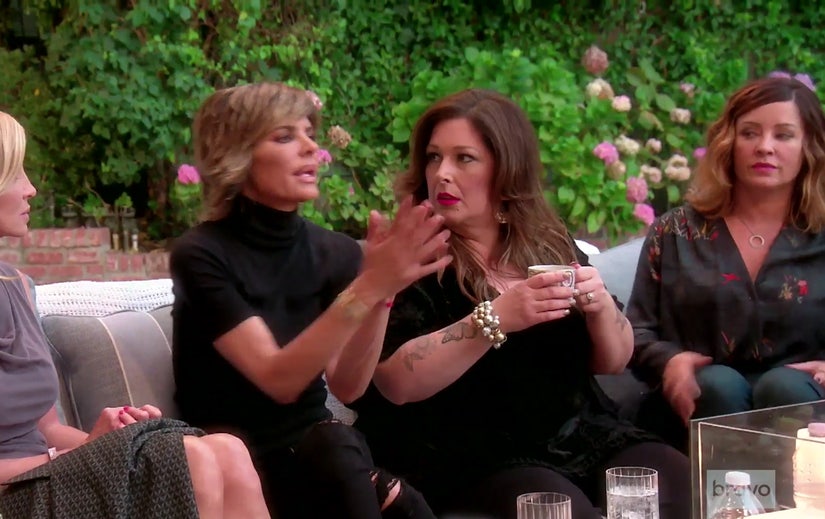 Bravo
But then Rinna opened her mouth, and the night quickly went south.
"Kim, I have to say something, if I can say something to you? You've probably heard some things, and I wanna say after game night, in the heat of the moment, I met with Eden and I said some things that I didn't remember exactly. And now that I've had time to think about it and had time to talk to Harry about it… I said them."
Kyle's mouth might as well have unhinged and fallen flat on the floor.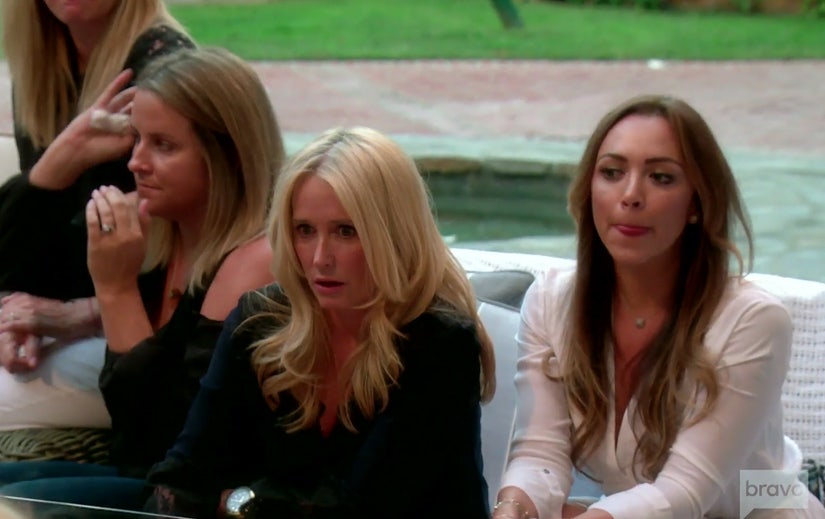 Bravo
"You don't think of the consequences of other people," Kim shouted back at Rinna. "My children are affected, my sisters are affected, my friends are affected, my grandchild will be affected. This is my sponsor, Lisa, so you know. This is Claire. I wanted Claire to be with me because I wanted her support. This is so treacherous."
The women quickly turned their anger and attention from Rinna to Eden, who was berated for having told Lisa Vanderpump what Lisa Rinna said to her in a private, on-camera conversation.
"Someone comes at me telling me she's close to death, Kyle's an enabler… As a recovering alcoholic, that would not be right if I turned my back," Sassoon said.
After much back and forth, the voice of reason ended up being Carnie, who's "we're all a little crazy sometimes so let's understand where the other one is coming from" speech prompted the women to extend their olive branches and make amends.
"Look what cheesecake can do? It can bring out the f--king truth!"