"How To Get Away With Murder" star Karla Souza talked candidly about how her lead character in "Everybody Loves Somebody" breaks boundaries for a Latina in Hollywood, but revealed why the movie almost wasn't made.
"The distributors and studio actually didn't even want to produce this movie and said, 'It's too intelligent for the Latin audiences.' That's what they told me when I wanted to make this," Souza told TooFab's sibling site TMZ on Thursday. "That's why you don't see these types of movies out there."
In the film, Souza plays a successful Los Angeles gynecologist named Clara who doesn't have much luck finding love.
"The lead is an immigrant. She's a Latina immigrant. She's an OBGYN. You barely see Latinas in positions where they're given a job that pays well and you need to be highly educated to do," Souza said. "And also, we don't mention her immigration status. Again, we're just telling the everyday life of an immigrant without mentioning that."
Though there's been strides, Hollywood is still under scrutiny for its diversity issue -- from Asian roles being played by white characters and African American actors given stereotypical roles that don't often position them to win awards.
But Souza's "Everything Loves Somebody" role seemingly overcomes the obstacles still plaguing casting in Hollywood. In a 2016 Hollywood diversity report, minorities were underrepresented by a factor of nearly 3 to 1 among lead roles in the films of that year. Charts show that just over 13 percent of minorities were cast as male leads, compared to over 80% being white. As for women, just over 30 percent of leads were played by a minority actress.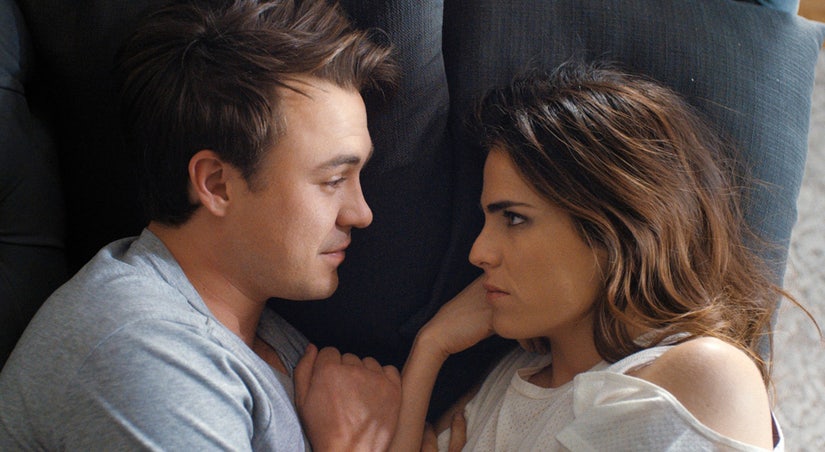 Everett
The aforementioned factors added to the current political climate of the U.S. is prompting actors and actresses to become increasingly vocal about the work Hollywood still needs to do in terms of diversity. Notable moments from this past award season included Alan Yang and Viola Davis speaking about not only not being cast, but not even having roles created for them.
Karla cited her "How To Get Away With Murder" co-star's Oscars speech, saying: "Viola Davis said it beautifully at the Oscars, talking about how sometimes we just want our average lives to be up front and center."
"There's not one Latino being nominated for their work on screen at the Oscars. So, that's embarrassing," Souza said. "Hopefully we'll be able to change that, even if it takes me one movie at a time."
Karla said Hollywood has made progressive strides in diversity, but there's still work to be done.
"Art is progressive in a way that politics can't be, and that's why we have such a responsibility as artists," she said.
She noted the importance of films like Best Picture winner "Moonlight" being recognized not only for its cast, but for a story that can makes people feel empathy.
"I think something like 'Moonlight' -- even though it was just a $1.5 million movie -- it gives empathy to the story of an African American who happens to be gay and is struggling. I think it's so important that it won because now more people are going to see it, and I think through cinema we can reach empathy, which as Meryl Streep said, 'Is the key to putting yourself into the others shoes' and really fighting for other people's struggles," Souza said.
It's important to note that roles for minorities are being represented far more than they once were in both TV and Film. Also, thanks to social media's instant feedback on Hollywood's casting choices it has opened the door to actors and actresses coalescing and vocalizing as a group how the industry handles race.
"I still have hope. I have hope in human empathy. So hopefully there will be less hate speech, and the stories we tell will bring us together, rather than divide us."
So if the sky's the limit for Karla, how about a Latina president?
"I don't think it's going to happen very soon. I first think we have to get to Hollywood, then we can get to the White House. I don't think we're in Hollywood enough yet for us to be representative politically, but I'll keep trying to make that happen."
Waiting for your permission to load the Instagram Media.