Mama June Shannon underwent gastric sleeve stomach surgery on Friday night's airing of "Mama June: From Not to Hot" and saw just how many pounds she had to shed in order to fit into her size 4 "revenge dress" for ex Sugar Bear's wedding, showing him just what he's missing.
"This is like 20 sizes smaller than me," Shannon yelled upon returning home after niece Amber pulled out the red skin-tight dress for her aunt to wear at the nuptials. "I feel like I'm five months pregnant and fixing to explode!"
Amber, encouraging her aunt, said: "This is what you're working towards. To go, 'Ooh, baby baby, look at me.'"
"Right now I can't even imagine myself in that dress Amber bought," Shannon told the cameras later on in the episode. "That dress is tiny! Plus, I don't even have a date to the wedding, so what's the point?"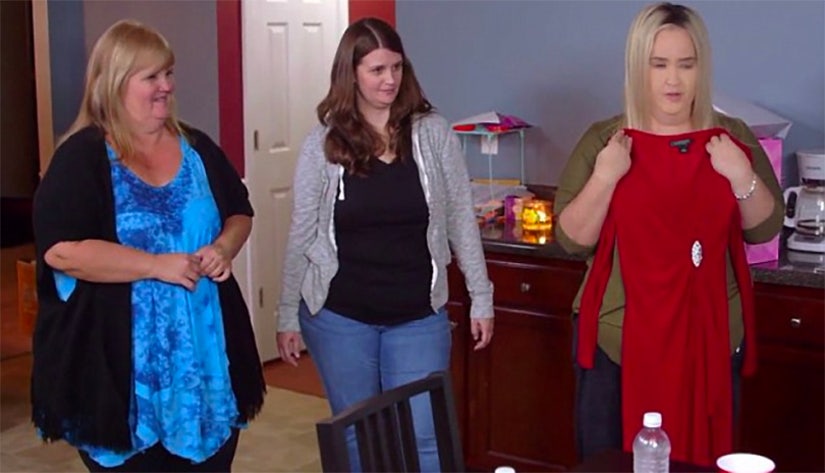 WeTV
Once Shannon was able to work out after her surgery, camera crews filmed the reality star exercising and 12 weeks later she was down 60 pounds from her original 298 pounds.
"I'll be in that red dress before I know it!" she said.
Before the surgery, Shannon told the cameras: "I've been dealing with this weight all of my life and I want to show me, and the kids, that I can change and live a healthier life. And when Sugar Bear sees the new and improved me at his wedding, he's gonna be so jealous about what he's missing out on."