Amy Schumer is hitting back hard after being slammed by Massachusetts swimwear designer Dana Duggan over her appearance on InStyle magazine's May beauty issue cover.
In retaliation against the designer, Schumer shared a bevy of bikini photographs on her Instagram stories page on Saturday night.
"I feel great," Schumer captioned a photo of herself in a bodysuit on Instagram. "No haters can f with my baseline," she wrote.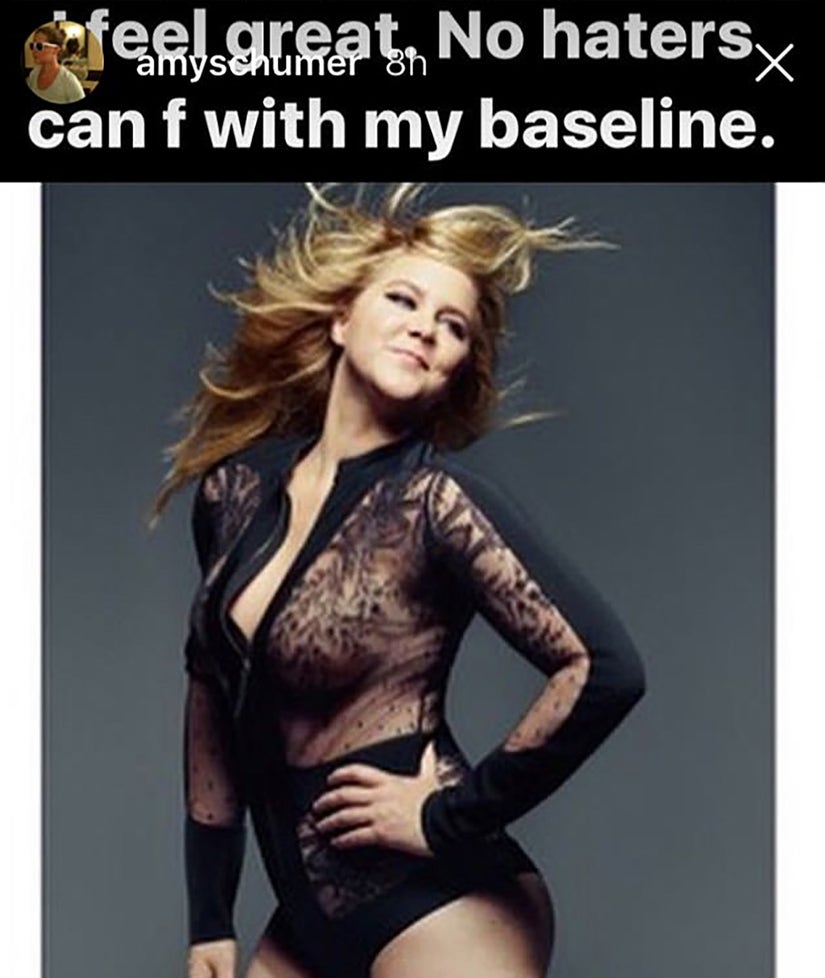 Instagram
"Come on now!" Duggan said on Wednesday, criticizing the cover on the magazine's Instagram page. "You could not find anyone better for this cover? Not everyone should be in a swimsuit."
After being shamed by other commenters, Duggan said that her opinion was "freedom of speech" and that the comedian looked "like a pig."
When contacted by The Huffington Post about her comments, Duggan accused the media of trying to push "the fat agenda."
"I appreciate the free press," she said. "It's called Freedom of Speech. I can have my opinion and you can have yours. I'm tired of the media and publications trying to push the FAT agenda. It's not healthy and it's not pretty. What is wrong with featuring healthy and fit cover models?"
See the original post below.
Waiting for your permission to load the Instagram Media.