Garner posted a message to her official Facebook page Wednesday in which the actress made it clear she did not participate in or authorize the material in People's June 12 issue, including her image on the cover.
"It has been brought to my attention that there is a People magazine cover and article out today that appear to be coming from me. It isn't unusual for me to receive calls from loved ones thinking I forgot to tell them I am pregnant--with twins!--(Geez Louise), but those are so ridiculous they're easy to ignore. This isn't a tragedy by any measure, but it does affect me and my family and so, before my mom's garden club lights up her phone, I wanted to set the record straight. I did not pose for this cover. I did not participate in or authorize this article. While we are here, for what it's worth: I have three wonderful kids and my family is complete."
"Have a beautiful day," Garner concluded. "Love, Jen."
Waiting for your permission to load the Facebook Post.
The cover story cites a number of anonymous sources and insiders, but never the actress.
One insider told the mag: "This has really been the most difficult decision for her, but it's time to focus on the future."
Another source said: "Jen seems relieved that they finally filed. For months she put a lot of pressure on herself to not file in haste. Now finally it seems that she really feels she made the right decision."
An industry source added: "He wanted a good woman and family. Once he got it, he couldn't deal with the day-to-day responsibility."
A representative for People Magazine told TooFab: "PEOPLE covers Hollywood stars beloved by our audience, and our story on Jennifer Garner is fair and truthful. To be clear, it does not include rumors and does not say she's pregnant. We wish her well."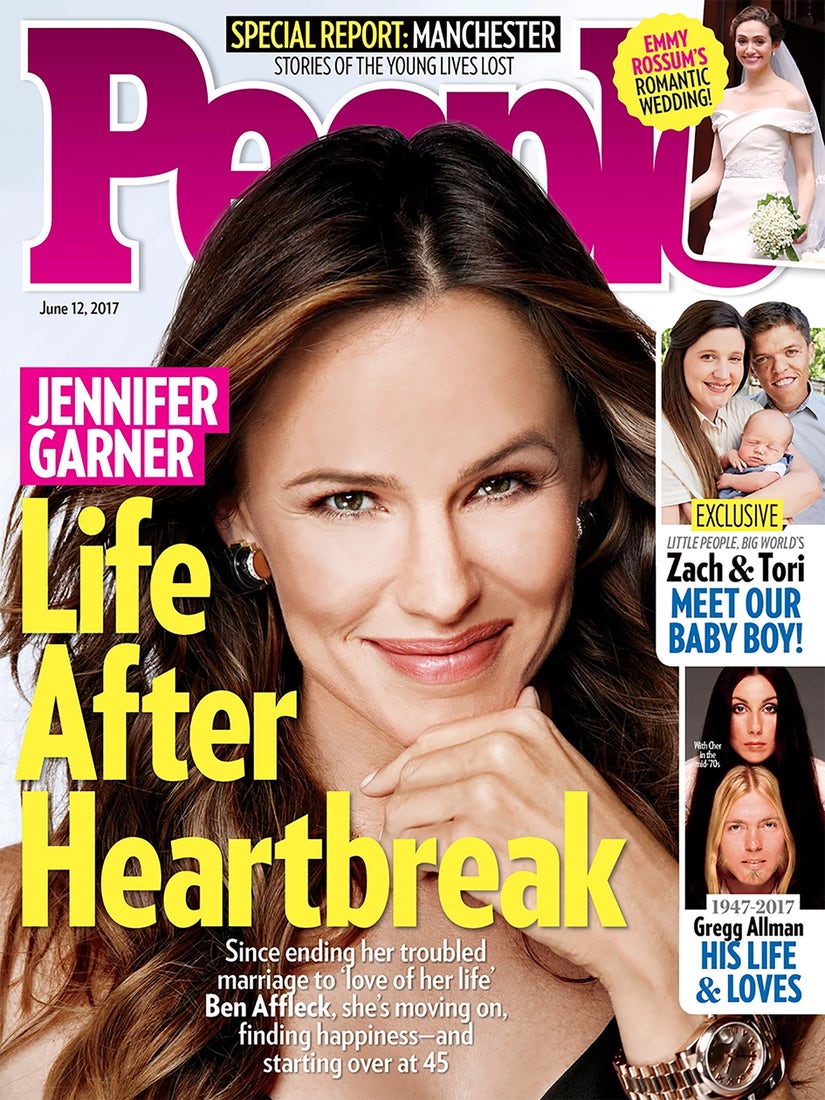 People