Whitney Houston shook the world during Grammy Weekend in February 2012 when the singer's lifeless body was found face down in the bathtub of her Beverly Hilton hotel room.
Now five years after Houston's death, Showtime's new in-depth documentary "Whitney: Can I Be Me" explores the tumultuous moments leading to the legendary singer's untimely death.
From a childhood where she was exposed to drugs at age of 10 to her roller coaster relationship with Bobby Brown, Houston's life is detailed in never-before-seen footage of the singer who was battling more than just her own struggles with addiction.
The 100-minute documentary features the singer along with interviews with her close friends, family members and staff over the years. Each with a different story to tell, about the women they all agree was truly one-of-a-kind.
Here are 7 shocking details from "Whitney: Can I Be Me"
You Can Thank Kevin Costner For The Music-Less Intro To "I Will Always Love You"
Houston starred alongside Kevin Costner in the 1992 film, "The Bodyguard" which also brought upon Houston's most famous song to date, "I Will Always Love You."
The song starts off in complete a capella, with just Houston's voice -- and producer David Foster revealed in the documentary that he had nothing to do with that decision, it was Costner's idea.
"Kevin Costner had said to me, 'when she sings that song in the first chorus, I want it to be with no music.' And I said 'Kevin, that's so stupid.' No music? Are you kidding me? We're trying to get on radio -- and I'm standing there and she [starts singing] and it was like..are you kidding me? This is the most incredible thing I've ever seen."
"My demo did not include that, I had music right from the start. And from that second on, I knew that the only way that that record could ever be that way was with that a capella opening."
"The Bodyguard" soundtrack went on to be the best-selling soundtrack of all-time and picked up 3 Grammy Awards and an Oscar nomination.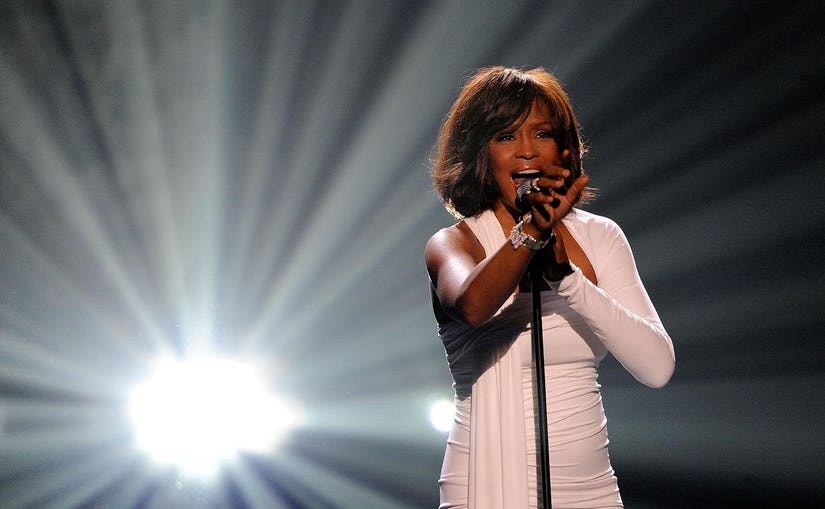 Getty
There Were Questions About Whitney's Sexuality
People started questioning if Houston was gay because she remained single for a long period of time, and she was always with female best friend Robyn Crawford.
"This was her friend she had around her since she was 10-years-old," Houston's friend Allison Samuels said. "And all of a sudden I think she had people telling her what to to do. Her mother was very much against it, Clive [Davis] was very much against it. It wasn't cool to have a lesbian affair."
"Whitney didn't have a closeness and feel safe with many people," friend Ellin Lavar said. "Robyn provided a safe space for her. Robyn loved her, cared for her, was a friend for her and didn't want to ever disappoint her. In that, Whitney found safety and solace. I don't think that she was gay, I think that she was bisexual. If you loved her and she loved you, it was possible for her to get into a physical relationship because Whitney loved to be held and she loved to be embraced and she loved to feel protected."
Crawford was not interviewed for the documentary, but she did share a statement with the filmmakers.
"She had peachy colored skin and she didn't look like anyone I'd ever met in East Orange, New Jersey. She looked like an angel. I have never spoken about her until now. I can't believe that I'm never going to hug or hear her laughter again. I loved her laughter, and that's what I miss most, that's what I miss already."
Whitney Was Exposed to Drugs At A Very Young Age
Houston's earliest exposure to drugs started at home since her brother was using heroine at age 10.
"At 10 years old I started drugs," Whitney's brother Michael Houston said. "I saw people that I looked up to using drugs and I saw them doing their best, bring at their best."
After Houston's success went into overdrive from the success of "The Bodyguard," friend Ellin Lavar said her drug use went from casual to an instant necessity.
"I don't think the realized she had a problem until after 'The Bodyguard,'" Lavar said. "It was no longer recreational, that this was something that she was doing more out of necessity than just to have fun."
Houston overdosed on cocaine in 1995 when filming "Waiting to Exhale."
Getty
Bobby Brown And Whitney's Best Friend Robyn Hated Each Other
"Robyn and Whitney were like twins," security guard Kevin Ammons said - which added to Brown's frustration as he could never seem to get Whitney to himself. Robyn was always in the picture and that led to numerous rifts between the couple.
"Bobby Brown and Robyn together was the equivalent of fire and water, petrol and a short fuse -- they hated each other," security guard David Roberts said. "They would battle for her affection and battle for her attention, mainly to identify the hate they had for each other."
"There were numerous fights between Robyn and Bobby Brown. [They] had some physical altercations and I think there were times where he wasn't always the winner - but then Whitney would come between them and pour oil on the troubled waters."
Crawford decided to leave Houston's camp as the rift between she and Brown grew worse, and the film notes that she seemingly disappeared and was never heard from again.
Bobby Brown was not interviewed for the documentary, but he did provide a statement to the filmmakers which said, "I really feel that if Robyn was accepted into Whitney's life, Whitney would still be alive today. Whitney didn't have close friends with her anymore."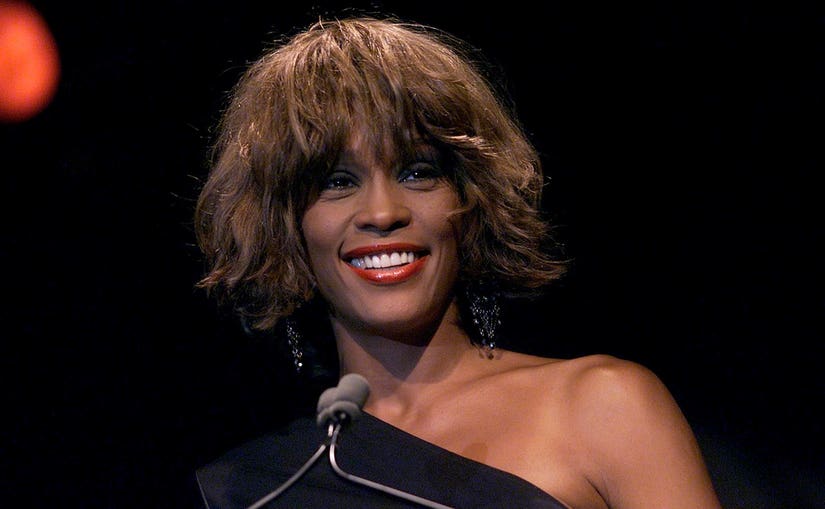 Getty
Houston's Security Guard Was Fired After Detailing the Singer's Drug Use
When Bobbi Christina Brown was born in 1993, Houston was at the peak of her career - but it was also one of the roughest personal times for the singer as bodyguard David Roberts recalls.
"No chance for Bobbi Christina," Roberts said. "She came into the environment just when it started to get worse. And I'm convinced now, that had anyone read, listened to, or acted upon my reports she would now be alive, as would her daughter."
The report that Roberts is speaking of was a confidential detail of Houston's cocaine addiction which led to the demise of her tour after it was shared with the singer's team.
Roberts detailed how Houston's drug use was detrimental to the business of her career, as well as her personal life.
"Everybody was on drugs," Roberts said. "It's a case of degrees - to what degree the individuals concerned were on drugs, that's all."
"I put it down on paper and I got the telephone call and a meeting.'Thank you very much, Mrs. Houston decided that she doesn't need anyone of your caliber and experience again because she's not touring internationally in the future.'"
Bobby Brown Constantly Cheated on Whitney
After joining Houston on tour, Brown had said to be mixing business with pleasure as he engaged in sexual relationships with the women on Houston's tour.
"Bobby was notorious for sleeping the girls on the tour," Houston's friend Allison Samuels said. "He was not ready to take on the role of a husband, remember he was a lot younger than her."
"When Whitney got married, Whitney got married forever, that was her downfall. The longer she stayed in it, the harder it was to get out."
"Bobby brought her down because he wanted to be up," Samuels said. "And she brought herself down trying to be on his level. It was this emotional sort of blackmail of you're no better than me, you're not a bigger star."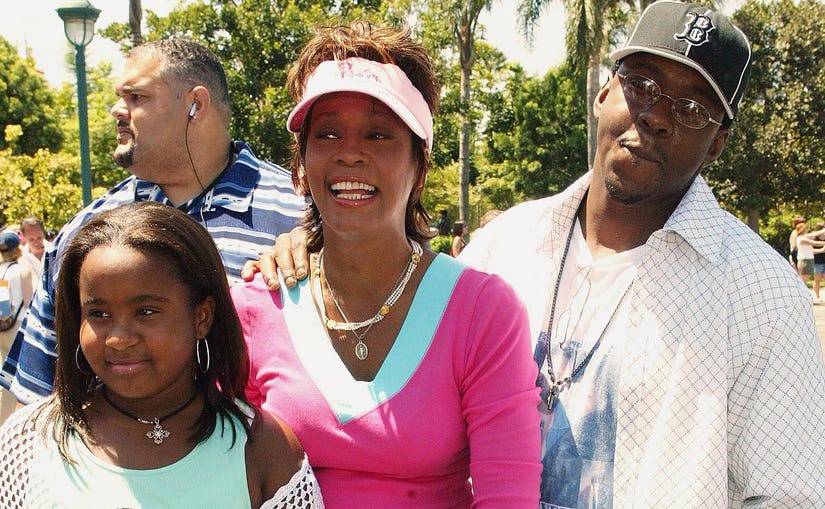 Getty
Whitney's Divorce From Bobby Brown Led To Her Relapse and Ultimately Her Death
In 2007, Houston and Brown divorced before he hopped into a new relationship. Houston had spent the time getting sober prior to the split, but the stress from the breakup led to a relapse and she turned back to drugs and alcohol.
"Bobby getting into another relationship was real painful for her," Samuels said. "I think that's why she reverted back to drugs. Because when you're using, you don't care about nothing - especially crack."
"For ten years or so, I started waited for the phone call that we all finally got..that she finally passed" Lavar said.
At the conclusion of the documentary, Houston's assistant Mary Jones recalls the harrowing moment she found Houston dead in her Hollywood hotel.
"It was dark but she wasn't in the bed," Jones said. "I walked into the bathroom and my baby was in the tub."