The Hollywood floodgates are open wide as some of the industry's most famous actresses are bravely coming forward with personal accounts of alleged sexual harassment and assault by the hands of movie mogul Harvey Weinstein.
What started with an exposé in the New York Times published on October 5 has turned into a stream of stars and insiders opening up about his misconduct while condemning Weinstein's behavior.
In response to the allegations, Weinstein's lawyer issued the following statement: "Any allegations of non-consensual sex are unequivocally denied by Mr. Weinstein. Mr. Weinstein has further confirmed that there were never any acts of retaliation against any women for refusing his advances. Mr. Weinstein obviously can't speak to anonymous allegations, but with respect to any women who have made allegations on the record, Mr. Weinstein believes that all of these relationships were consensual. Mr. Weinstein has begun counseling, has listened to the community and is pursuing a better path. Mr. Weinstein is hoping that, if he makes enough progress, he will be given a second chance."
Getty
Annabella Sciorra, Emmy-nominated actress from "The Sopranos," told The New Yorker that Weinstein violently raped her in the early 1990s. After driving her home from a dinner, she said, Weinstein returned to her apartment, pushed his way in when she opened the door to see who was there, and forced himself on her despite her attempts to fight him off. She said he continued to stalk and sexually harass her years afterward, and threatened her career on several occasions.
Sciorra initially denied rumors of abuse to reporters out of fear, but came forward after The New Yorker published Ronan Farrow's expose in which 13 women told their stories about the producer. "I really, really panicked," she told Farrow. "I was shaking. And I just wanted to get off the phone."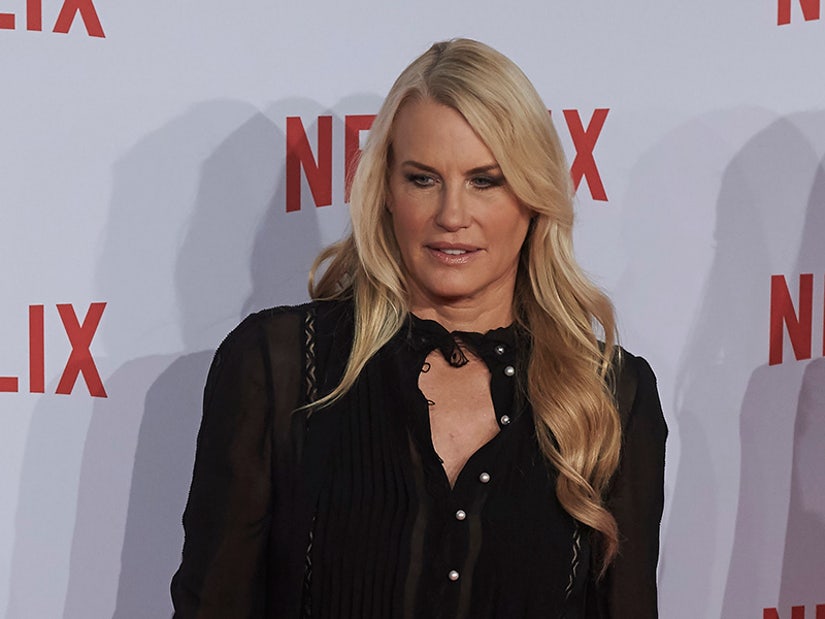 Getty
Actress Daryl Hannah also revealed her Weinstein story to Ronan Farrow, saying the producer once pounded on her hotel door while she fled out a back exit in the early 2000s. She said it happened again the next day, forcing her to barricade herself in with furniture. Another time, he allegedly asked to touch her breasts and then retaliated against her professionally when she refused.
Explaining why she was coming forward a decade later, she said, "It's one of those things your body has to adjust to. You get dragged into the gutter of nastiness and pettiness and shame and all of these things, and it sometimes seems healthier and wiser to just move on with your life and not allow yourself to be re-victimized."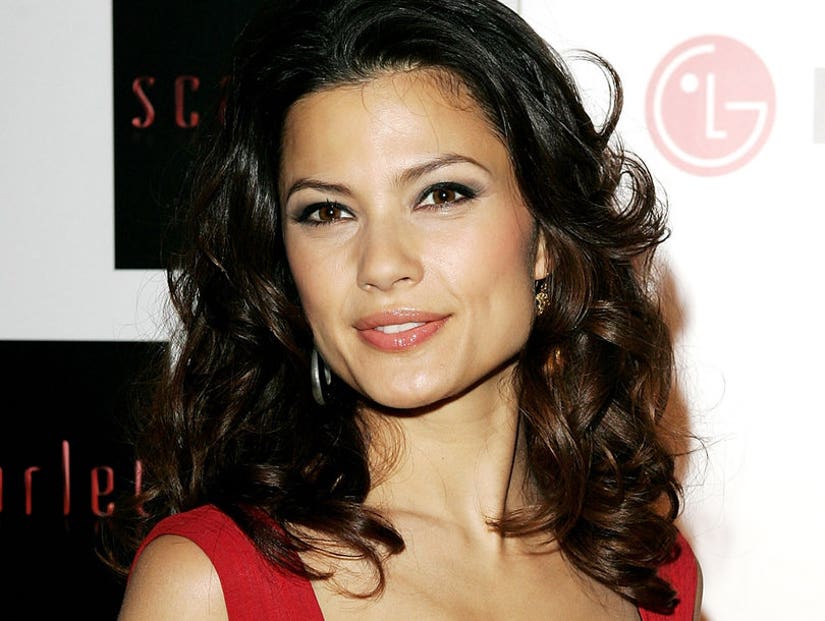 Getty
Actress and model Natassia Malthe is claiming the movie mogul raped her in a London hotel room after the 2008 Bafta Awards.
During a press conference in New York Oct. 25, she said she met Weinstein at an after-party and felt pressured into telling him she was staying at the Sanderson Hotel. She said Weinstein showed up at her hotel, woke her up by banging on her room door and raped her.
Weinstein has previously "unequivocally denied" all allegations of non-consensual sex, but Malthe said "it was not consensual" and that Weinstein "did not use a condom."
The "This Means War" actress said when she opened the door, Weinstein told her that having sex with him would guarantee her a role in one of his upcoming films. The actress said he began to masturbate in front of her before he "forced himself" onto her.
"I was completely grossed out," she said. "I believe that I disassociated during the time that he was having sex with me. I laid still and closed my eyes and just wanted it to end. I was like a dead person. Afterwards, I lay there in complete disgust."
Malthe said the following day, she returned to Los Angeles and received a script for the movie "Nine," which she believed she would star in alongside Daniel Day-Lewis, Nicole Kidman and Dame Judi Dench.
She said Weinstein asked her to meet him at the Beverly Hills Peninsula Hotel and told her one of his assistants would also be present. Malthe said when she got there, Weinstein asked her to engage in a threesome with him and another woman. She denied the offer and turned down a role in one of his films.
"I had experienced sexual harassment from other powerful men in Hollywood, but my experiences with Harvey were the worst," she said.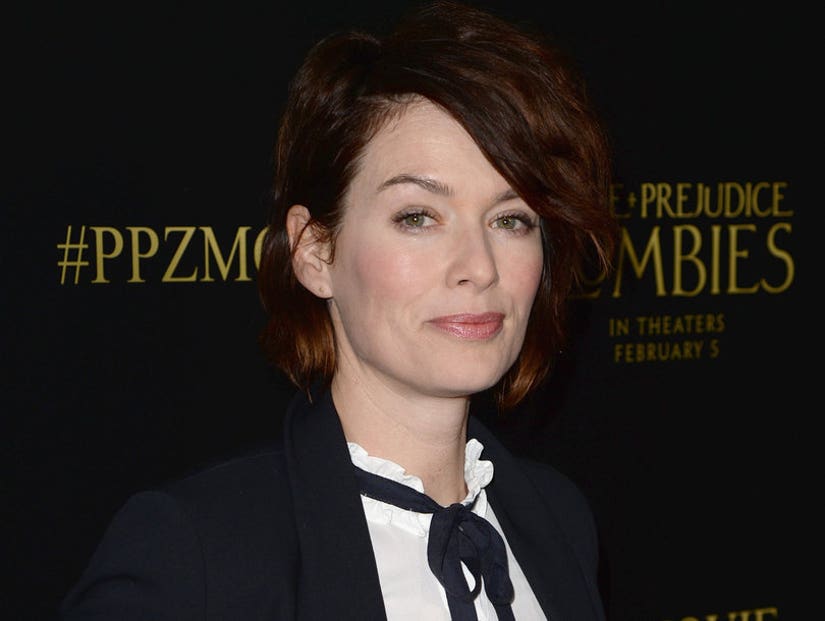 Getty
The "Game of Thrones" star shared on Twitter that she had an uncomfortable moment with Weinstein at the Venice Film Festival while promoting 2005 fantasy adventure movie "The Brothers Grimm." When they were alone by the water, the actress said he "made some suggestive comment, a gesture, I just laughed it off."
Years later during a breakfast meeting in Los Angeles at a hotel, Headey said he asked her to come up to his room to see a script, and she laid down the rules in the elevator ride up.
"We walked to the lift and the energy shifted, my whole body went into high alert. The lift was going up and I said to Harvey, 'I'm not interested in anything other than work, please don't think I got in here with you for any other reason, nothing is going to happen,' I said."
"He was silent after I spoke, furious," she added. "We got out of the lift and walked to his room. His hand was on my back, he was marching me forward, not a word, I felt completely powerless. He tried his key card and it didn't work, then he got really angry. He walked me back to the lift, through the hotel to the valet, by grabbing and holding tightly to the back of my arm. He paid for my car and whispered in my ear, 'Don't tell anyone about this, not your manager, not your agent.' I got into my car and I cried."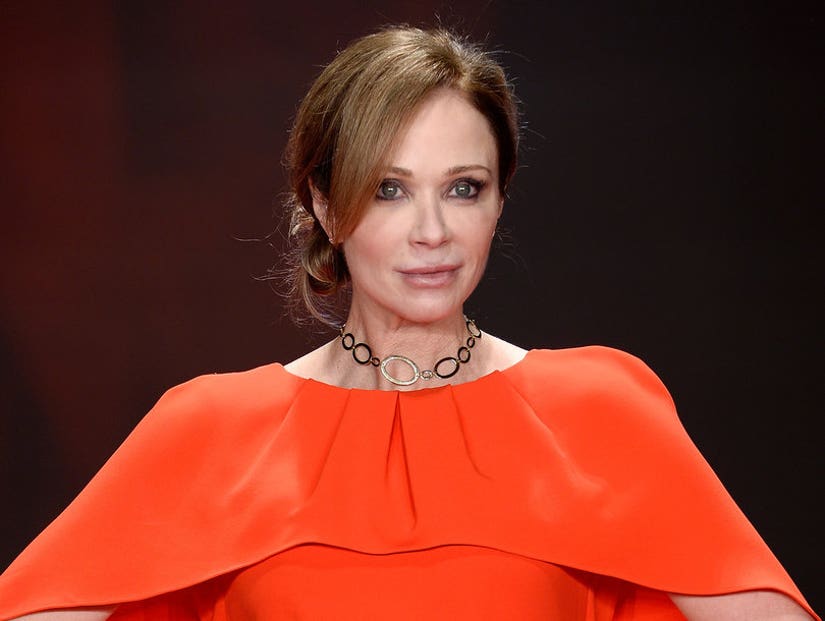 Getty
The actress, who famously played Jim Carrey's love interest in "Dumb and Dumber," said she felt a "responsibility" to share her experience after reading The New York Times article, telling The Social what happened to her when she was in her 30s. "It was all just too familiar because it was exactly what had happened to me," she explained. "What made me really angry was his first response, when he said he was going to sue The New York Times. I thought, 'Oh no sir, this is the truth, this is who you are.'"
Her story is very similar to most actresses' accounts. She was invited to a meeting in his hotel room -- which she said was actually "not abnormal at all" -- before things took a turn after he excused himself for a moment.
"He came back to the room and he was dressed in the hotel bath robe. No doubt it was odd, however when he walked in and was in the bath robe, he said, 'OK, let's get to it, this is what we've got going on at my company, these are the scripts that we have in the pipeline, these are the scripts we think are right for you,'" she continued. "When we entered the bedroom, the whole time he was talking and it never stopped. He dropped his robe, went into the bathroom in front of me and began to use the toilet, all the time talking," she said. "At this point, my head's exploding. What is this? What's going on, this is just not right. Yet he's talking business and he expects me to answer. He gets in the shower, continually talking to me. Leaning out of the shower asking for responses. He's acting like the situation is normal."
"He got out of the shower, dried himself, did not put on the robe and came toward me," she continued. "When he came toward me, everything changed. The adrenaline rush I felt, I wanted to flee, I was scared. He told me I looked stressed, he said he thought maybe I could use a massage, maybe I could give him a massage. I began babbling like I was a child, I think it was just fear. I said I don't know how to give a massage, I don't have a massage license, I didn't know what to do. Then he began to get angry and I began to get really afraid, to be honest. I had to get outta there."
"He told me I would make a bad decision if I got out of there, that it would be bad for my career. I had to keep him as an ally," added Holly. "I pushed him and ran."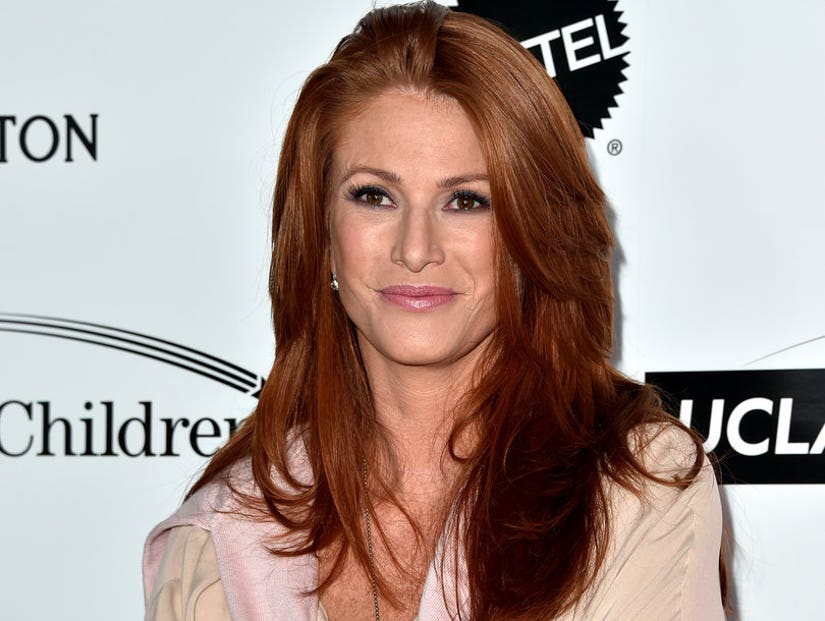 Getty
The model/actress said her alleged Weinstein encounter happened on a boat at the Venice Film Festival.
"I was sleeping, in my bed and ... I wake up and Harvey is standing above my bed. Now that alone is frightening and all of a sudden he takes his pants down and starts doing his stuff. He's blocking the door and I can't get out. And he finishes on the carpet of the floor," she explained.
She says he told her not to tell anyone about what happened.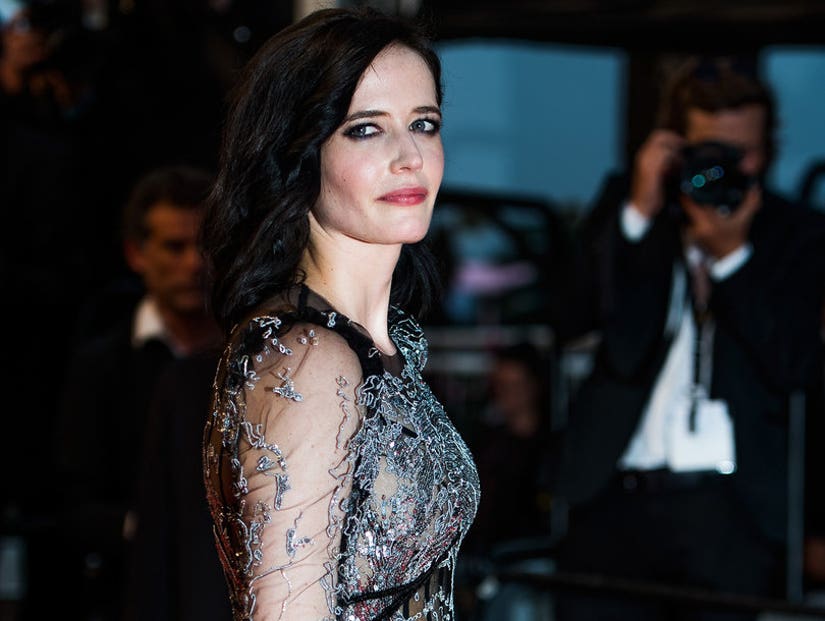 Getty
The former Bond Girl told Variety: "I met him for a business meeting in Paris at which he behaved inappropriately and I had to push him off. I got away without it going further, but the experience left me shocked and disgusted. I have not discussed this before because I wanted to maintain my privacy, but I understand it is important to do so as I hear about other women's experiences."
"Women are often condemned when they speak out and their personal reputations tarnished by association," she added in a statement.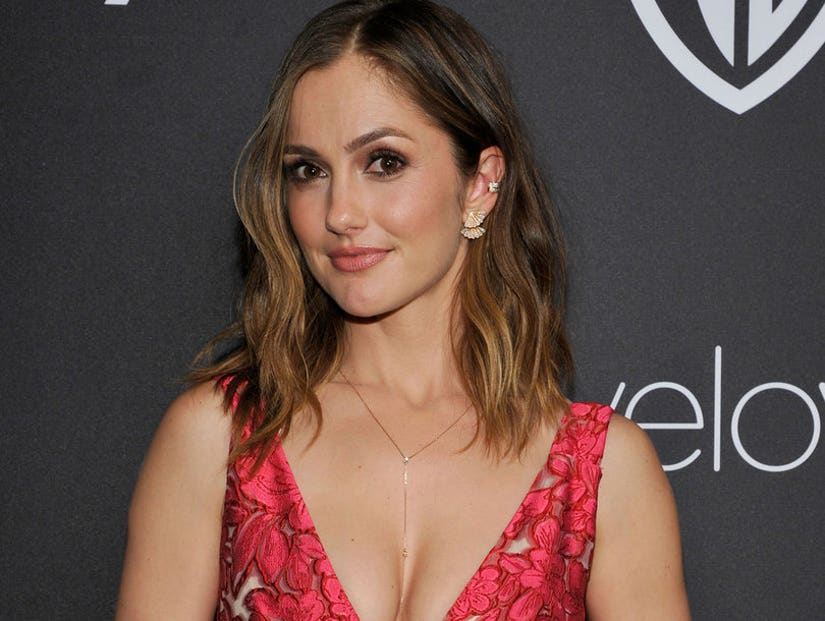 Getty
During what she thought was a business meeting, Minka Kelly says Weinstein offered her a lavish lifestyle if she agreed to be his girlfriend.
"We sat down with an assistant in the hotel restaurant. He bullshit me for 5 minutes re: movies he could put me in, then asked the assistant to excuse us," she wrote in a lengthy Instagram post. "As she walked away, he said, 'I know you were feeling what I was feeling when we met the other night' and then regaled me with offers of a lavish life filled with trips around the world on private planes etc. IF I would be his girlfriend. Or, 'We could just keep this professional,'" she continued.
The "Friday Night Lights" star added, "I'm sorry for obliging his orders to be complicit in protecting his behavior, which he obviously knew was wrong or he wouldn't have asked me not to tell anyone in the first place. For making him feel ok about the gross things he was saying and that I felt my only route was to say I was flattered. For not insisting that my reps never allow anyone to take a meeting in a hotel room (with him or anyone else), because I honestly don't know what might have happened if I'd just showed up as originally scheduled."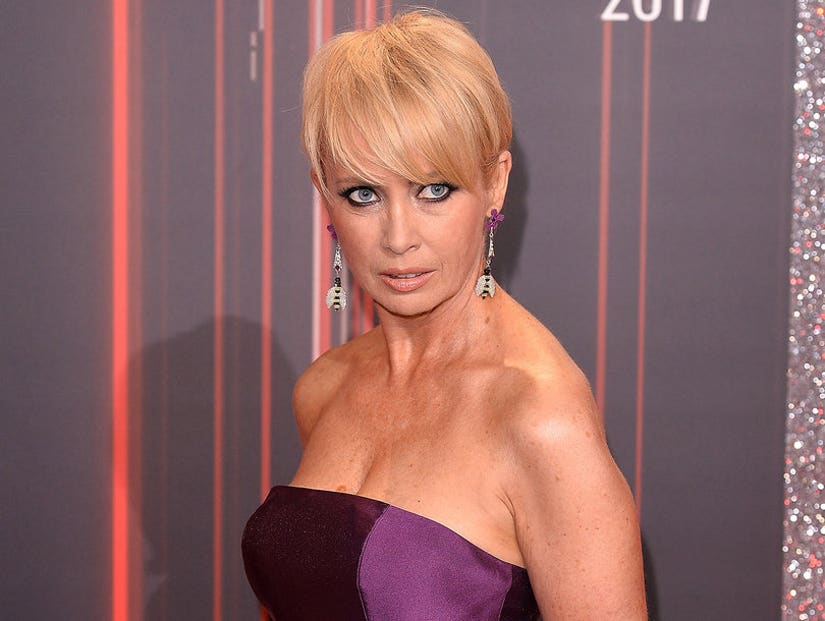 Getty
The British actress accused Weinstein of raping her in the '80s.
"I was in my dressing gown and I answered the door to find Harvey standing there," she told the Sunday Times. "He pushed me inside and rammed me up against the coat rack in my tiny hall and started fumbling at my gown ... Finally I just gave up. At least I was able to stop him kissing me. As he ground himself against me, I kept my eyes shut tight, held my breath, just let him get on with it."
She says she reported the rape allegations to police in London.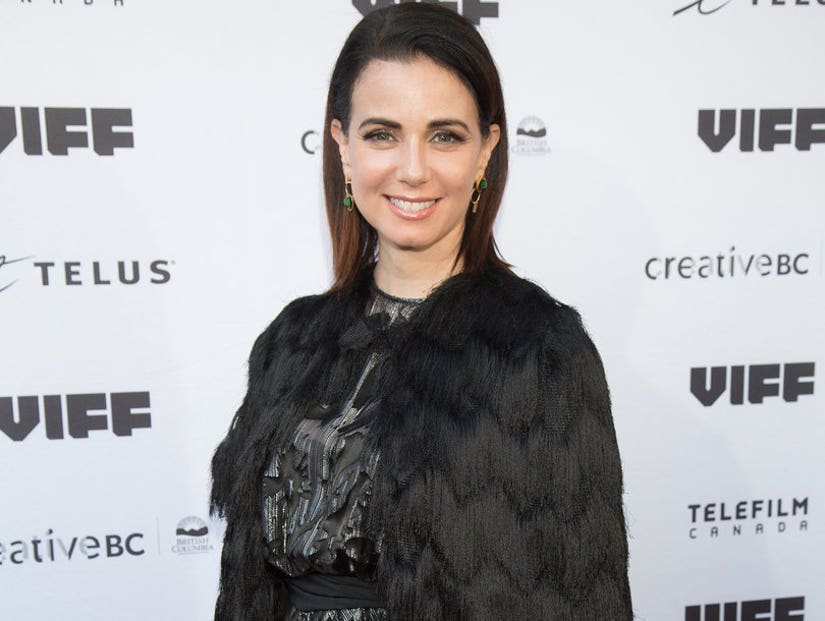 Getty
In an op-ed about the "urgent" issues Hollywood needs to address, the "L Word" star wrote: "I could waste this precious space on Harvey Weinstein by describing my own ordeal with him. An ordeal in a hotel room where he attempted to treat me like chattel that could be purchased with the promise of work in exchange for being his disposable orifice. But I'm not giving that man, a newly crowned figurehead of sexual abuse, the privilege of more ink."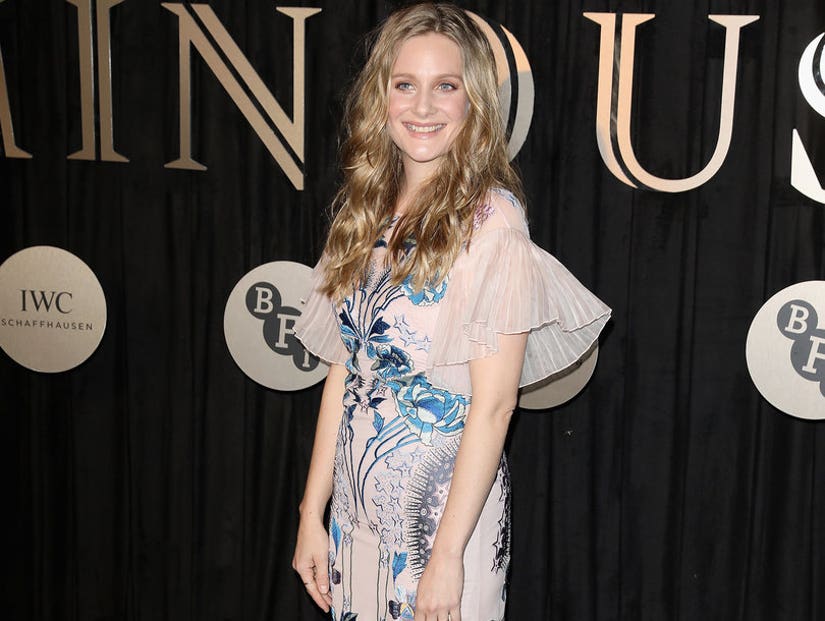 Getty
The British actress told The Guardian: "Like every other woman in the industry, I've had an 'audition' with Harvey Weinstein, where I'd actually already had the audition but you had to be personally approved by him. So I had to go to his hotel room in the Savoy, and he answered the door in his bathrobe. I was only 18. I felt violated by it, it has stayed very clearly in my memory. The point was that he could get a young woman to do that, that I didn't have a choice, that it was humiliating for me and that he had the power. It was an abuse of power."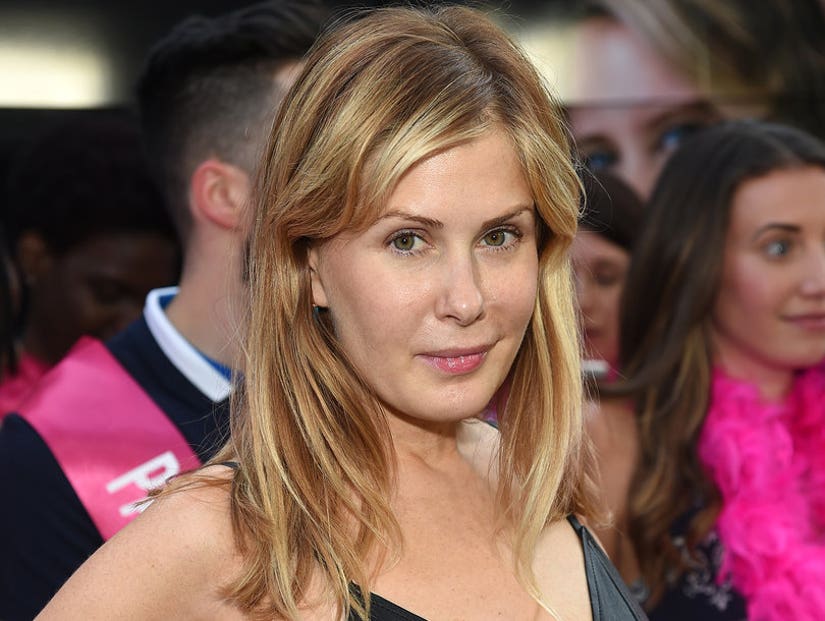 Getty
The actress shared an alleged incident from the '90s, while she was up for a role in a Weinstein film.
"That night I was offered the role, and I went out to a premiere after party that Harvey Weinstein was also at," she told Variety. "He motioned for me to come over to him, and then grabbed me to sit me on his lap. I was so surprised and shocked I couldn't stop laughing because it was so awkward. But then I could feel that he had an erection. I got quiet, but got off his lap quickly. He then asked me to come outside with him and other things I don't want to share, but it was implied that if I did not comply with doing what he asked me to do that I would not get the role that I had already been informally offered."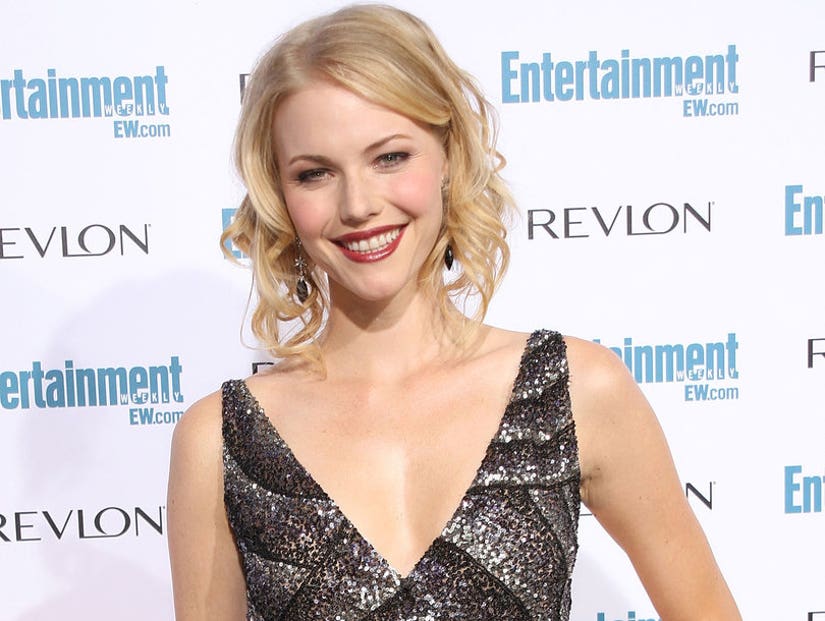 Getty
The actress told HuffPost about a series of incidents with Weinstein in 2000. She says he made three separate advances toward her during the filming of "Get Over It," including a hotel room meeting where he offered drinks and a massage.
"Well, you're not going to leave until you kiss me," she says he told her before he finally let her leave.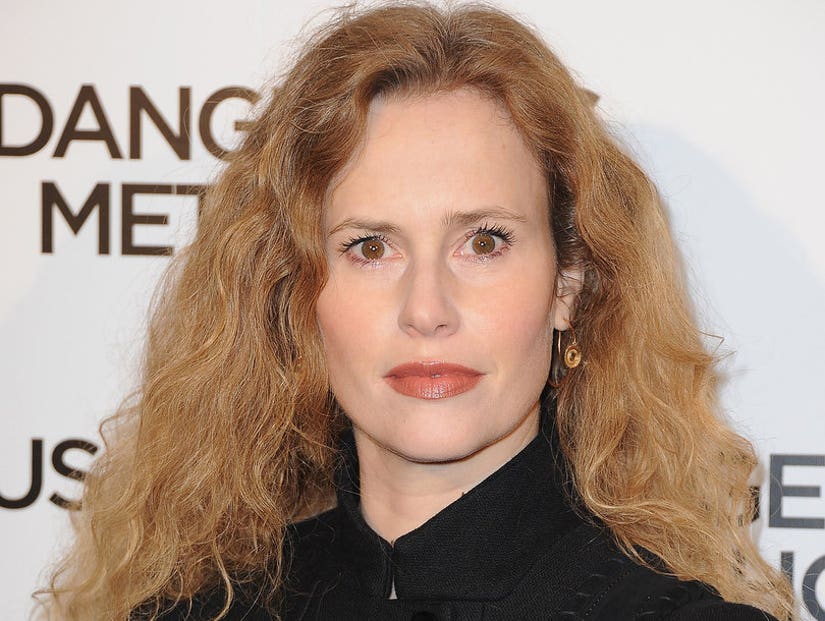 Getty
The French actress told PEOPLE Weinstein propositioned her while his wife at the time, Eve Chilton, was in the next room.
"He started to tell me that he found me very attractive and wanted to have relations with me. I told him I was very in love with my companion. He replied that didn't bother him at all and offered to have me be his mistress a few days a year," she said. "That way we could continue to work together."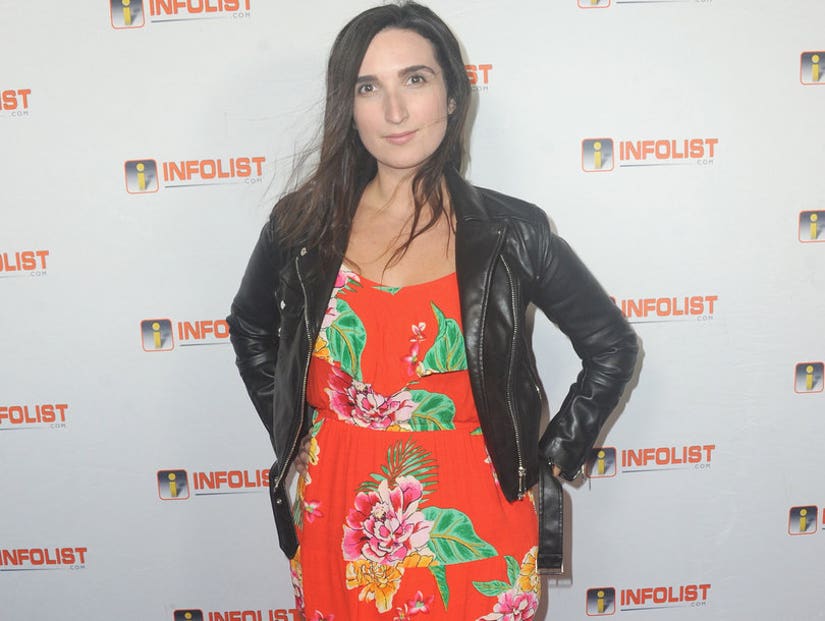 Getty
The actress/writer/comedian says she interviewed to be a nanny for Weinstein when he was married to Eve Chilton.
She says he conducted the interview in his underwear and ended it with a "really tight, close hug that lasted for quite a long period of time. Then he told me he loved me."
"I thought, 'Gosh, maybe this is just how they treat everyone… Maybe it's just that Hollywood schmooze thing.' But I just didn't feel right about it," she added.
The "Underworld" star said she first took a meeting with Weinstein when she was 17.
"I was called to meet Harvey Weinstein at the Savoy Hotel when I was 17. I assumed it would be in a conference room which was very common. When I arrived ,reception told me to go to his room. He opened the door in his bathrobe," she wrote. "I was incredibly naive and young and it did not cross my mind that this older, unattractive man would expect me to have any sexual interest in him. After declining alcohol and announcing that I had school in the morning I left, uneasy but unscathed."
"A few years later he asked me if he had tried anything with me in that first meeting. I realized he couldn't remember if he had assaulted me or not. I had what I thought were boundaries - I said no to him professionally many times over the years-some of which ended up with him screaming at me calling me a cunt and making threats, some of which made him laughingly tell people oh 'Kate lives to say no to me,'" she continued.
"Let's stop allowing our young women to be sexual cannon fodder, and let's remember that Harvey is an emblem of a system that is sick, and that we have work to do," she added.
The "Meet Joe Black" star detailed her encounters with Weinstein on Twitter, after confirming Ronan Farrow had contacted her for his initial New Yorker piece.
"You see nothing happened to me with Harvey, by that I mean, I escaped 5 times," she wrote in a lengthy note. "I had two Peninsula hotel meetings in the evening with Harvey and all I remember was I ducked, dived and ultimately got out of there without getting sobered over, well just a bit. Yes, massage was suggested… I remember him telling me all the actresses who had slept with him and what he had done for them."
Read her full statement below: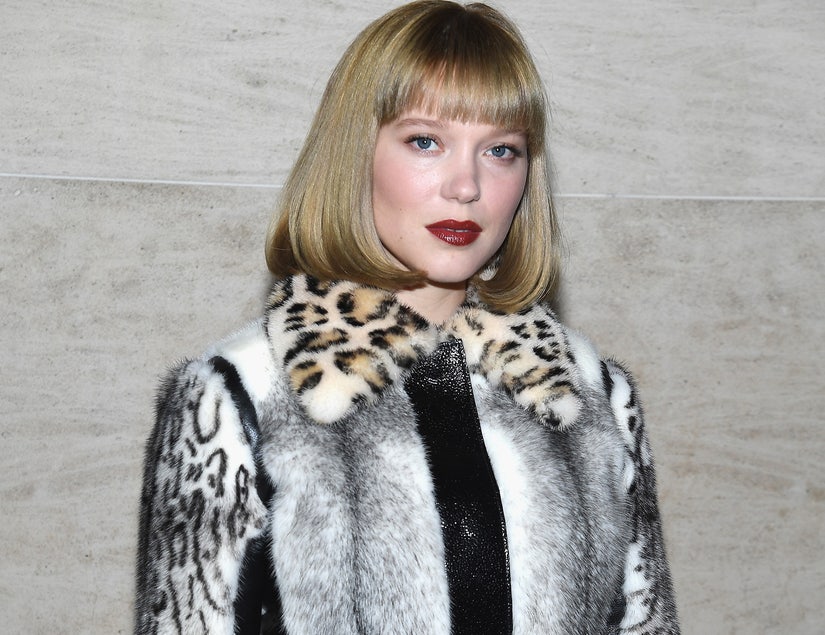 Getty
The Bond Girl detailed her interaction with Weinstein in a guest blog for The Guardian.
"We were talking on the sofa when he suddenly jumped on me and tried to kiss me," she said of a hotel room meeting. "I had to defend myself. He's big and fat, so I had to be forceful to resist him. I left his room, thoroughly disgusted. I wasn't afraid of him, though. Because I knew what kind of man he was all along."
"Everyone knew what Harvey was up to and no one did anything," she added. "It's unbelievable that he's been able to act like this for decades and still keep his career."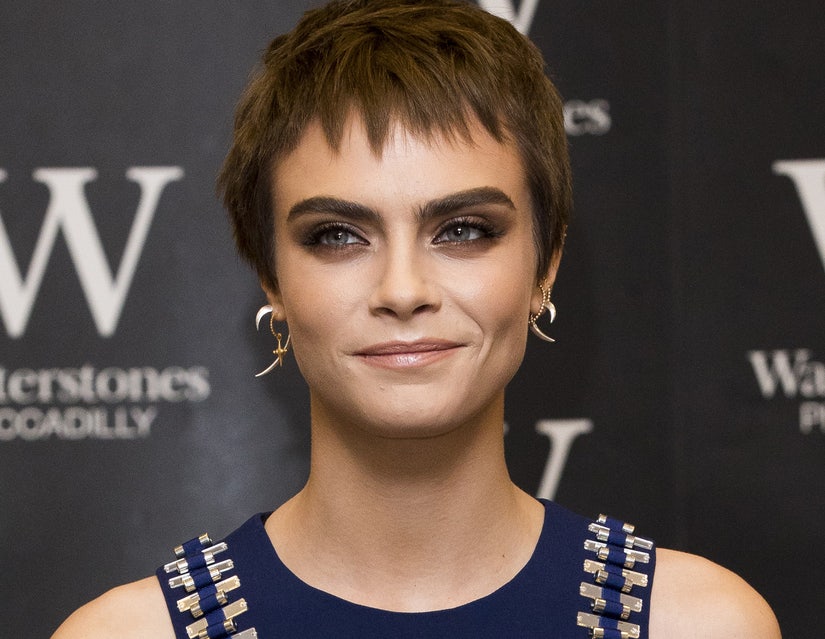 Getty
In the lengthy statement, Delevingne recalled an "odd and uncomfortable" call she had with Weinstein in which he told her she'd "never get the role of a straight woman or make it as an actress in Hollywood" if she was gay.
She the detailed being invited up to his hotel room, where he asked her to kiss another woman waiting inside the room. She declined and left, after he tried to kiss her as well.
"I still got a part for the film and always thought that he gave it to me because of what happened," she explained. "Since then I felt awful that I did the movie. I felt like I didn't deserve the part."
"In every industry and especially in Hollywood, men abuse their power using fear and get away with it," Delevingne continued. "This must stop. The more we talk about it, the less power we give them."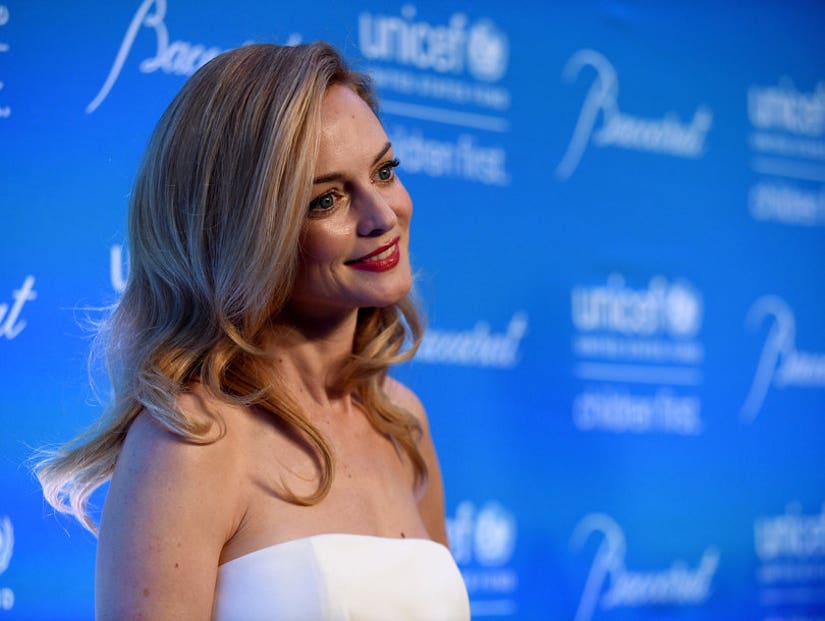 Getty
Heather Graham told Variety that she was called to his offices in the "early 2000s."
"There was a pile of scripts sitting on his desk," she explained. "'I want to put you in one of my movies,' he said and offered to let me choose which one I liked best. Later in the conversation, he mentioned that he had an agreement with his wife. He could sleep with whomever he wanted when he was out of town. I walked out of the meeting feeling uneasy. There was no explicit mention that to star in one of those films I had to sleep with him, but the subtext was there."
She said she was invited to his hotel room a few weeks later, but didn't show up when she realized she'd be the only other person there.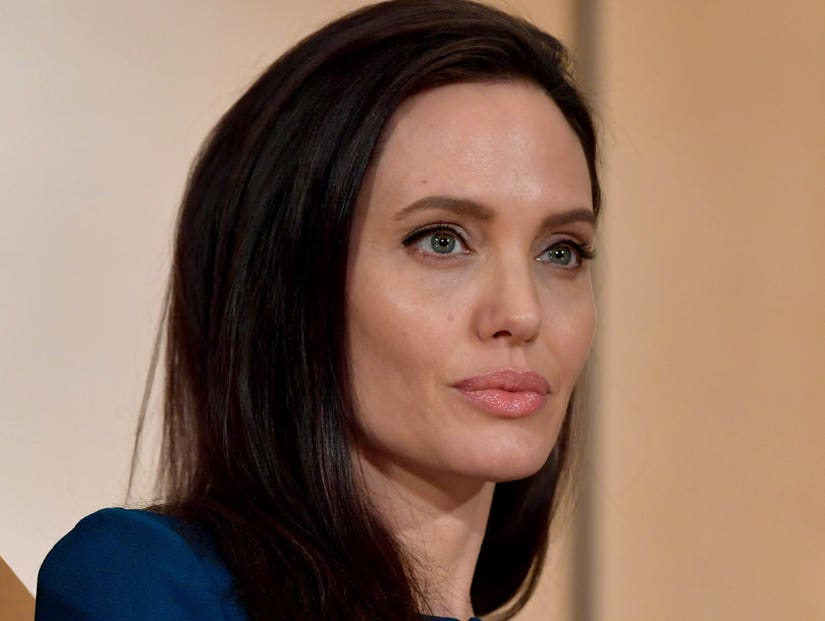 Getty
Angelina Jolie told The New York Times that Weinstein made unwanted advances on her in a hotel room in the '90s, during the release of "Playing by Heart." She rejected him.
"I had a bad experience with Harvey Weinstein in my youth, and as a result, chose never to work with him again and warn others when they did," she explained. "This behavior towards women in any field, any country is unacceptable."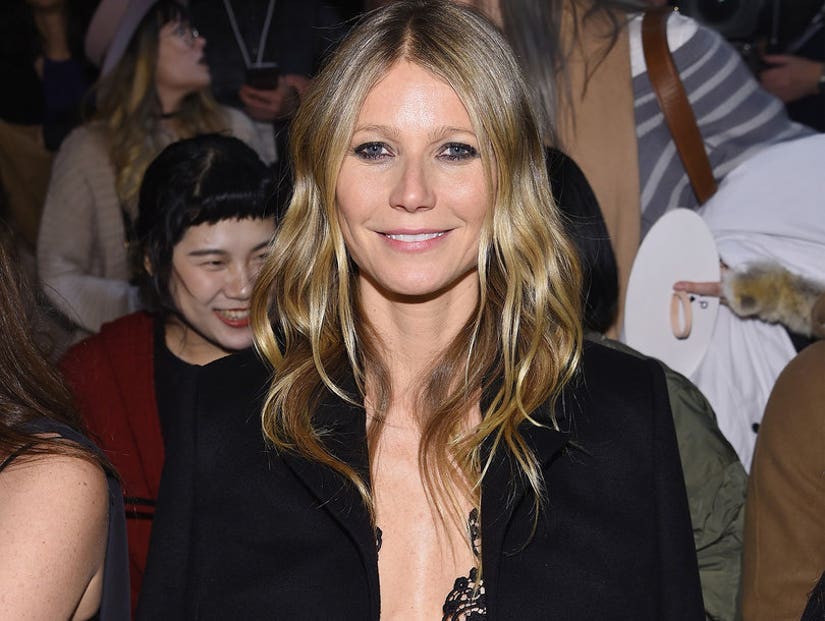 Getty
After being hired for the 1996 film "Emma," Paltrow says she was called to a meeting in Weinstein's hotel room at the Peninsula hotel in Beverly Hills. Once there, he suggested they go to his bedroom for massages, according to her account in The New York Times.
"I was a kid, I was signed up, I was petrified," she explained. "I thought he was going to fire me."
She said she told then-boyfriend Brad Pitt about the incident and he confronted Weinstein.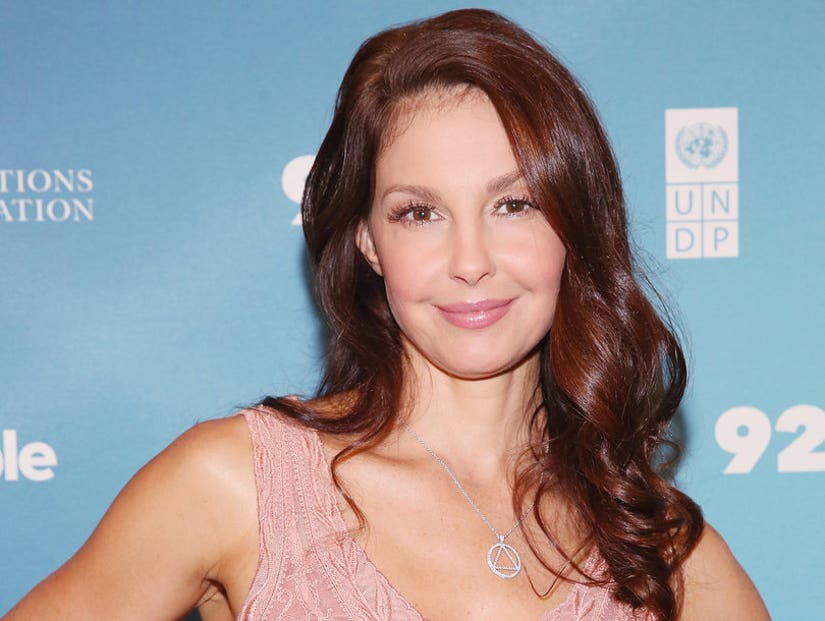 Getty
Ashley Judd was one of the first women to speak out about Weinstein, detailing an incident that occurred in his hotel room in the '90s as well. Once there, he allegedly asked if he could give her a massage or if she would watch him shower.
"I said no, a lot of ways, a lot of times, and he always came back at me with some new ask," Judd told NYT. "It was all this bargaining, this coercive bargaining."
Judd also said she felt "panicky" and "trapped" during the situation. "There's a lot on the line, the cachet that came with Miramax," she added.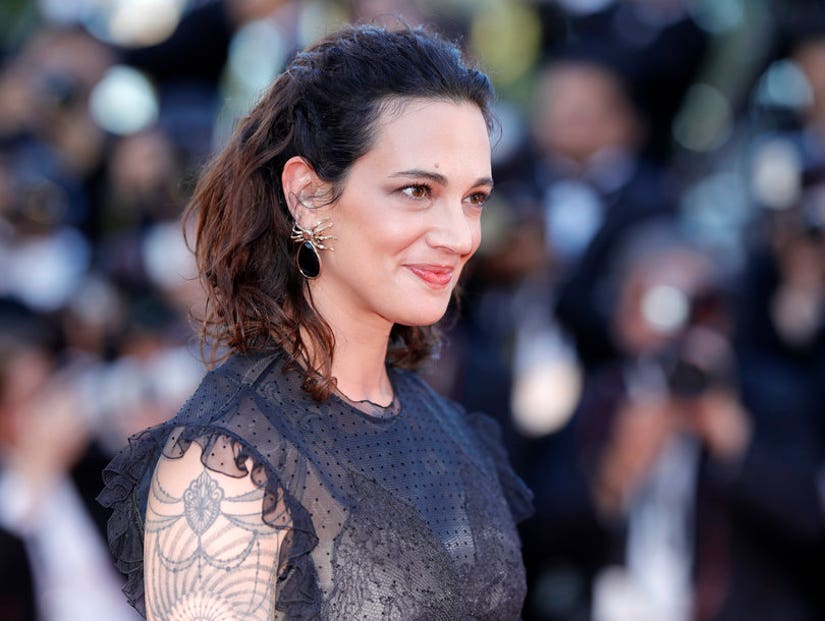 Getty
Asia Argento, an Italian film actress and director, told the New Yorker that Weinstein lured her up to a private room at Hôtel du Cap-Eden-Roc on the French Riviera under the false guise of a party.
Weinstein appeared in a robe and asked for a massage, which she reluctantly agreed to. According to article, "He pulled her skirt up, forced her legs apart, and performed oral sex on her as she repeatedly told him to stop."
"It wouldn't stop. It was a nightmare," she said, adding that she faked enjoyment to end the sexual assault as soon as possible.
"I was not willing," she said. "I said, 'No, no, no.' . . . It's twisted. A big fat man wanting to eat you. It's a scary fairy tale."
The traumatic encounter impacted her psychologically for years.
"Just his body, his presence, his face, bring me back to the little girl that I was when I was 21," she said.
"After the rape, he won," she said.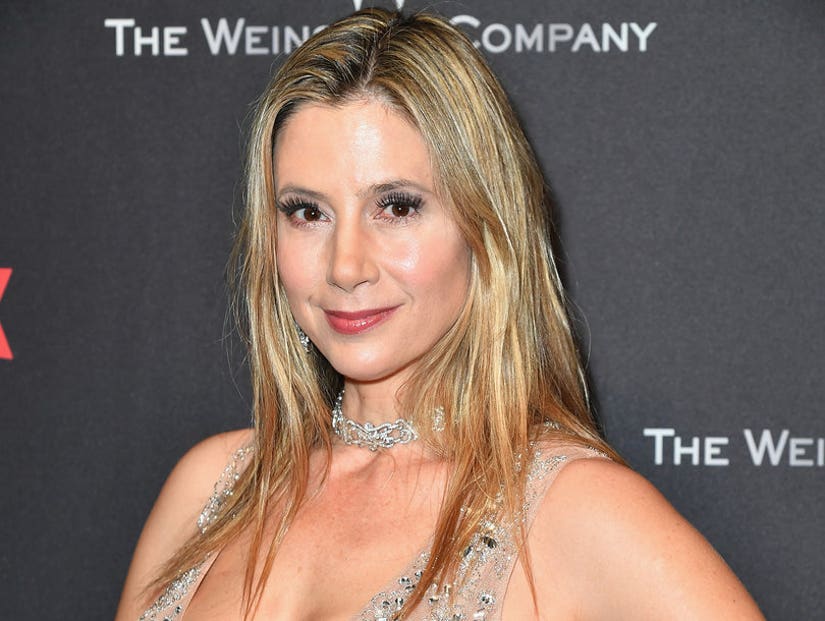 Getty
The Oscar winner, who starred in a few of Weinstein's movies, said she was alone with Weinstein in a hotel room at the Toronto International Film Festival in 1995 when he began massing her shoulders.
"He started massaging my shoulders, which made me very uncomfortable, and then tried to get more physical, sort of chasing me around," she said and explained she left the room. A few weeks later, Weinstein called her in the middle of the night and told her he was coming to her apartment to discuss marketing ideas for the movie they were working on together. When he showed up at her door, she told the producer her boyfriend would be joining them, which was apparently enough to ward Weinstein off. She believes her rejection led to being "iced" out of future work.
"There may have been other factors, but I definitely felt iced out and that my rejection of Harvey had something to do with it," she said.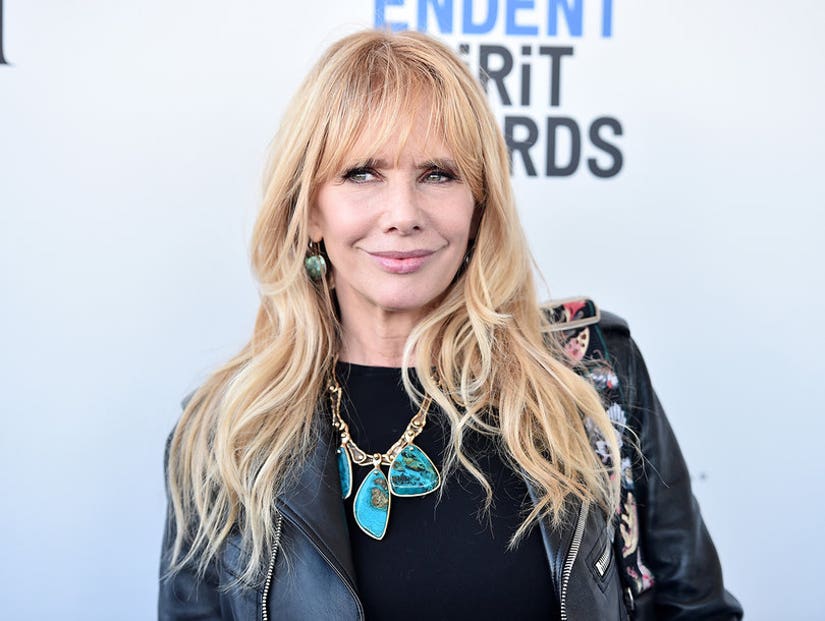 Getty
Actress Rosanna Arquette told the New Yorker she said no to a massage as well and left his hotel room, but not before he grabbed her hand and pulled it toward his erect penis. "I will never do that," she told the producer, who was offended and warned she was making a mistake.
"I'll never be that girl," she said.
She also felt the after effects of rejecting Weinstein, and believes she lost out on at least one job because of it.
"He made things very difficult for me for years," she said, and explained she stayed quiet in fear of him doing further damage to her career.
"He's going to be working very hard to track people down and silence people," she said. "To hurt people. That's what he does."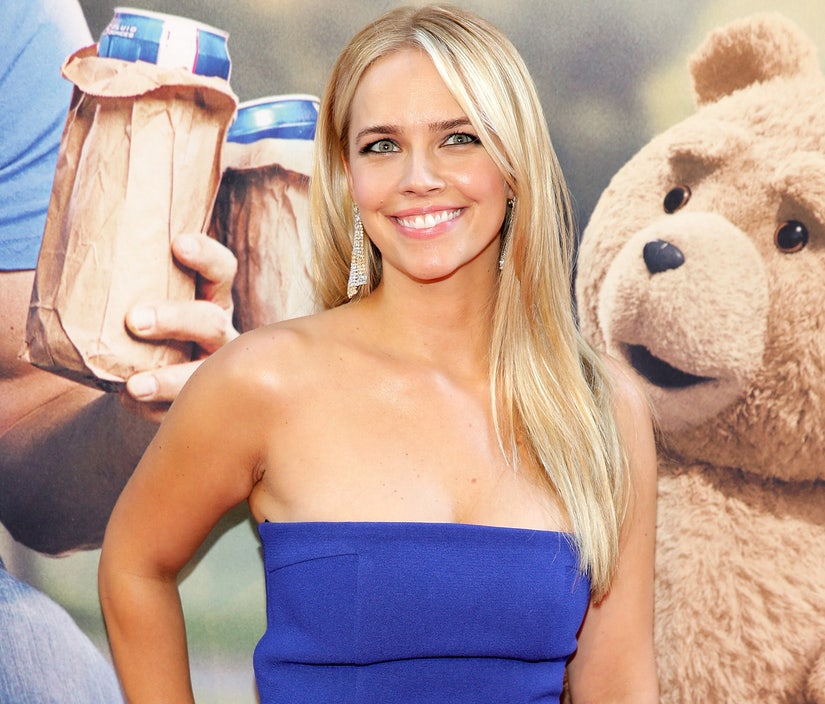 Getty
The "Ted" star said she was also asked to take a business meeting with Weinstein in his hotel room.
"So, what would happen if, say, we're having some champagne and I take my clothes off and you give me a massage?" she said he asked. "And I'm, like, 'That's not going to happen.'"
When she tried to leave, she said he told her she needed to lose weight to "to compete with Mila Kunis."
Lucia Evans, a once-aspiring actress who met Weinstein at a New York City club in 2004, said the producer "forced me to perform oral sex on him" during a daytime meeting at his Miramax office in Tribeca, where he took his penis out and forced her head down on it.
"I said, over and over, 'I don't want to do this, stop, don't,'" she said. "I tried to get away, but maybe I didn't try hard enough. I didn't want to kick him or fight him."
"He's a big guy. He overpowered me," she added.
"I just sort of gave up. That's the most horrible part of it, and that's why he's been able to do this for so long to so many women: people give up, and then they feel like it's their fault."
Ambra Battilana Gutierrez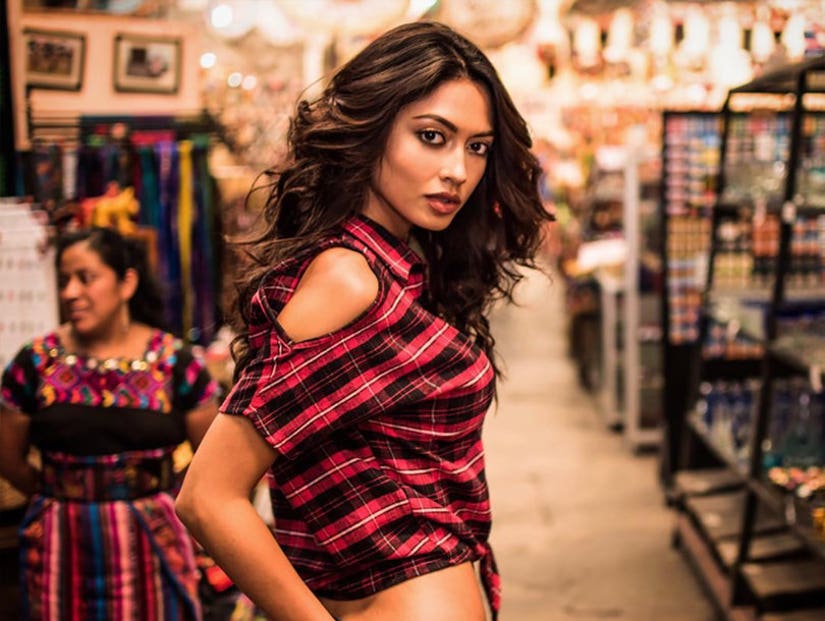 Getty
Ambra Battilana Gutierre, an Italian model and aspiring actress, participated in a sting operation with NYPD Special Victims unit after reporting a sexual assault incident in which he lunged at her during a meeting and groped her breasts.
While wearing a wire to record their entire exchange (which the New Yorker reported it had obtained), Weinstein pressured Gutierre to go up to his hotel room, where he admitted on tape to groping her.
"Oh, please, I'm sorry, just come on in," Weinstein said. "I'm used to that. Come on. Please."
"You're used to that?" Gutierre asked, to which he responded, "Yes ... I won't do it again."
According to a police source, the model left the sting with enough evidence for authorities to charge the movie mogul with a count of sexual abuse in the third degree, a misdemeanor punishable by a maximum of three months in jail. But stories about her past began appearing in the tabloids, and another police source said that made the case too complicated for Manhattan District Attorney, Cyrus Vance, Jr., who concluded "a criminal charge is not supported."
"We had the evidence," one of the New Yorker's police sources said. "It's a case that made me angrier than I thought possible, and I have been on the force a long time."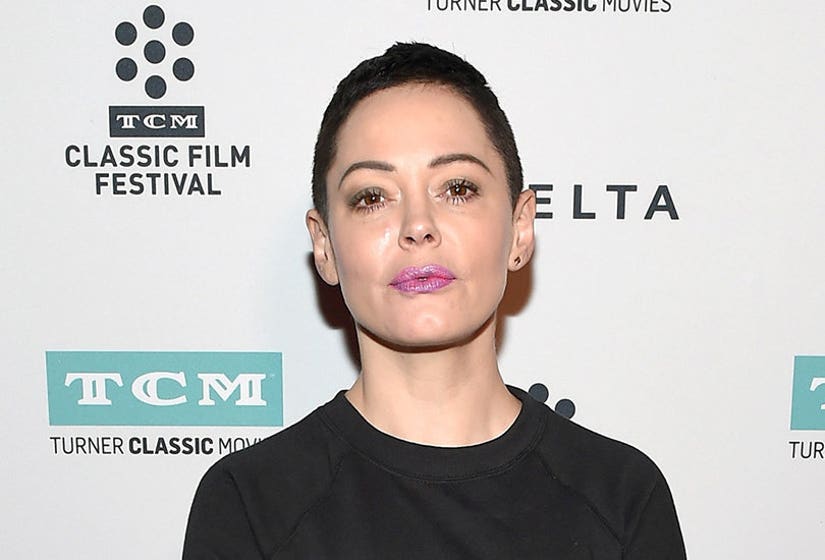 Getty
According to the original New York Times report, Rose McGowan received a $100,000 settlement from Weinstein in 1997 after an incident in a hotel room. The actress, who starred in Weinstein Company's original "Scream" film, hasn't commented on what exactly happened -- and likely can't because of the settlement -- but spoke out about how Hollywood needs to get its act together, fast.
"Men in Hollywood need to change ASAP," McGowan told The Hollywood Reporter. "Hollywood's power is dying because society has changed and grown, and yet Hollywood male behavior has not. It is so not a good look. In the way cooler than Hollywood world I live and work in, I am actually embarrassed to be associated with it."
"The men of Hollywood need to know they own no woman. The days of Entourage-like behavior and thinking is as dated as your largely bro nature," she added. "I'm calling on the board to resign effective immediately. And for other men to stop other men when they are being disgusting."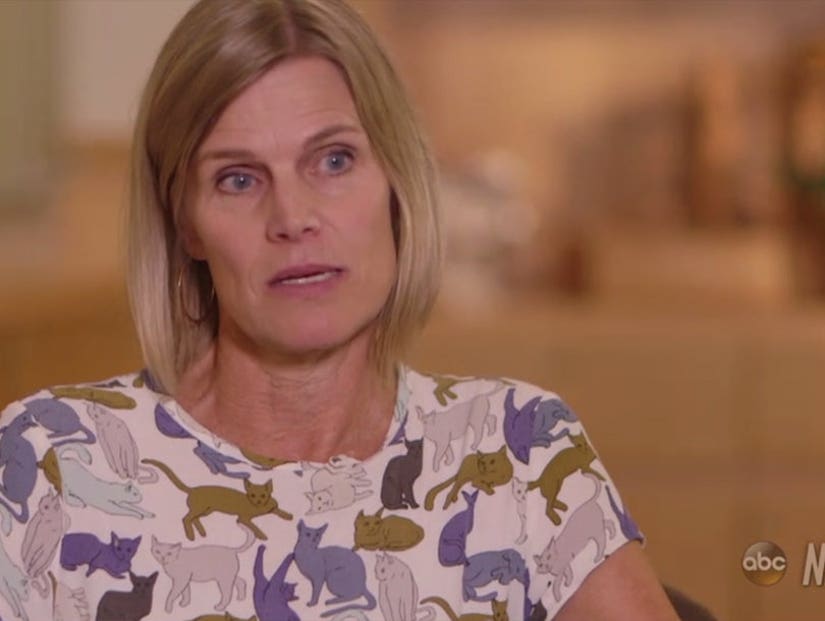 ABC
The psychology professor at Colorado College told the NYT that Weinstein invited her to where he was staying in NYC back in 1984. They were supposed to talk about a movie he wanted her to appear in.
She said he was nude in his bathtub when she arrived and told her she'd give a better audition if she were comfortable "getting naked in front of him." She wasn't and left.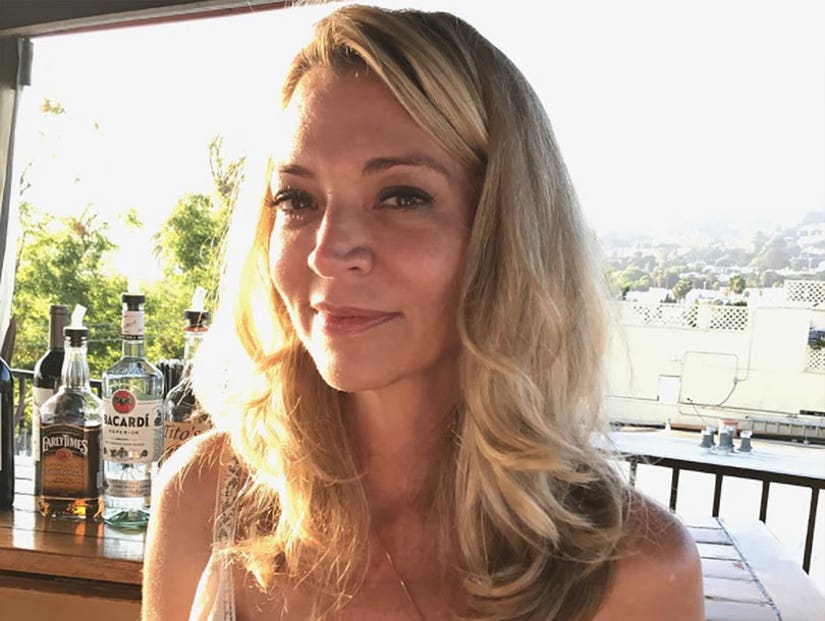 Instagram
Kendall, who appeared in "Swingers," shared a similar story with the NYT. After attending a screening with Weinstein back in 1993, he invited her to his apartment and once again appeared in a robe asking for a massage.
"He literally chased me," she said. "He wouldn't let me pass him to get to the door."
She said he asked if she would "at least show her breasts," she still refused and left.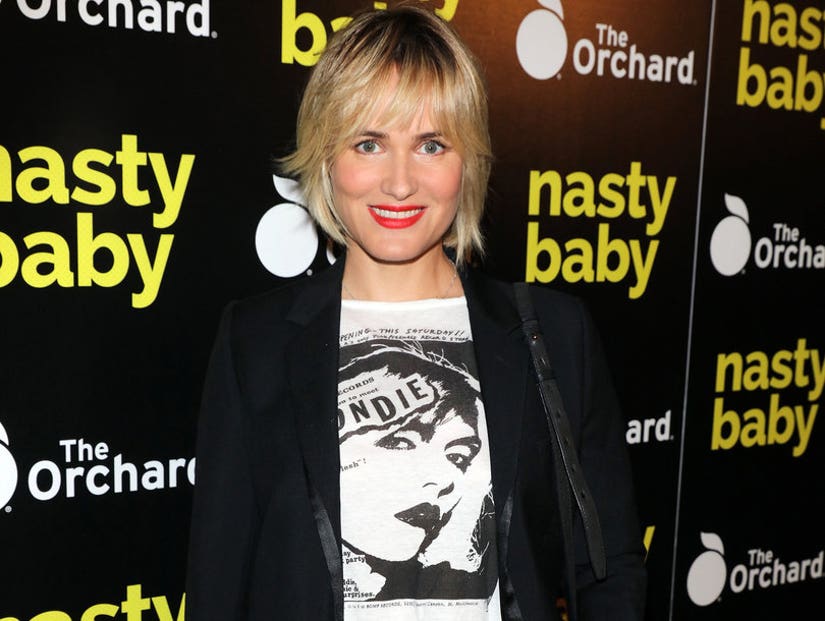 Getty
The French actress said she was also asked to give him a massage in his suite at the Cannes Film Festival in 1996, where he had picked up her movie "Ridicule."
"The next thing I know, he's pressing against me and pulling off my sweater," she said of what happened after she declined.
She explained a female exec at Miramax told her not to say anything.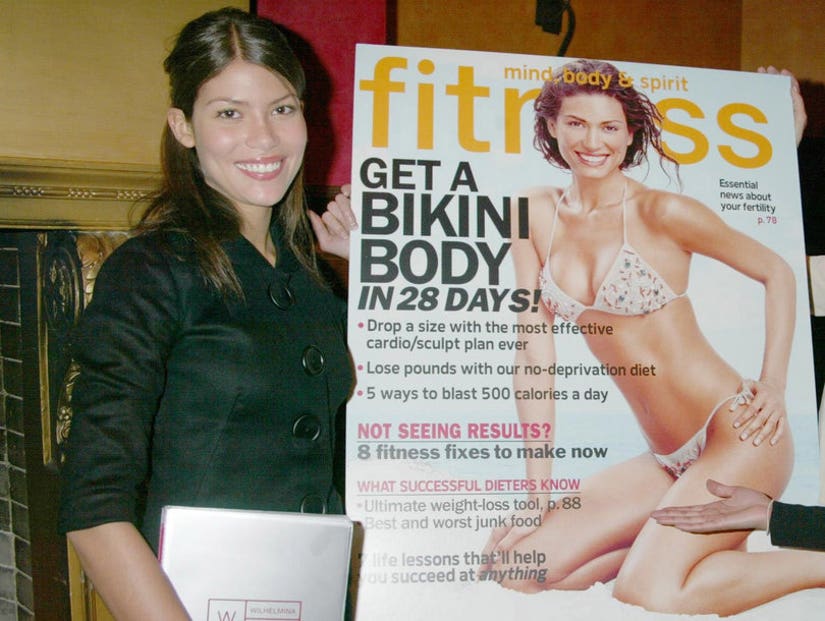 Getty
Dunning told NYT that Weinstein propositioned her with a three-way in 2003. If she participated, she'd get contracts for his next three films.
When she laughed and declined, she said he told her, "You'll never make it in this business. This is how the business works."
A former employee of Weinstein's, Madden said he often asked for massages.
"It was so manipulative," she said. "You constantly question yourself — am I the one who is the problem?"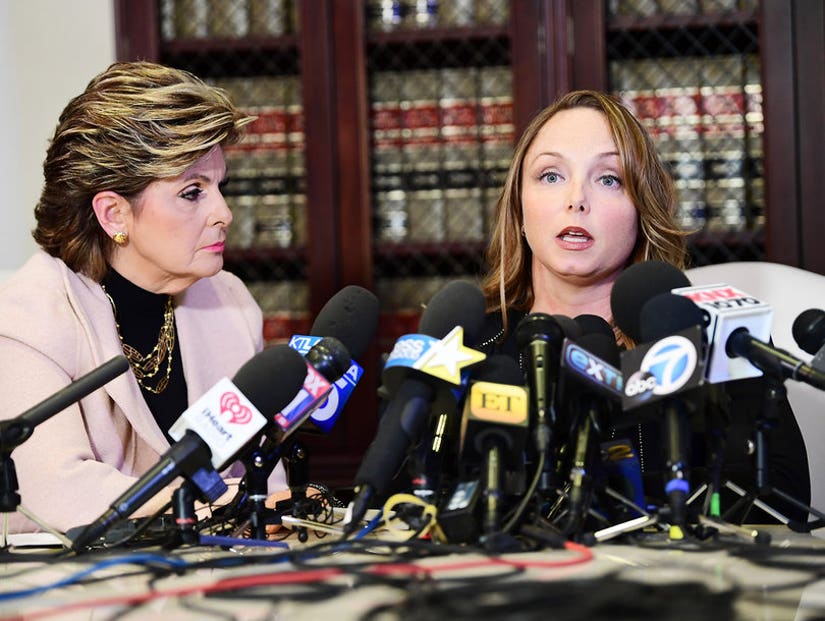 Getty
The actress held a press conference with her attorney, Gloria Allred, in which she detailed being harassed by Weinstein at the Sundance Film Festival in 2008.
After a business meeting in his office, she said he left the room and came back in only a robe, asking her to watch him masturbate.
The writer told the Sunday Times that Weinstein invited her to take a bath with him after going to his hotel room for what she thought would be a business meeting.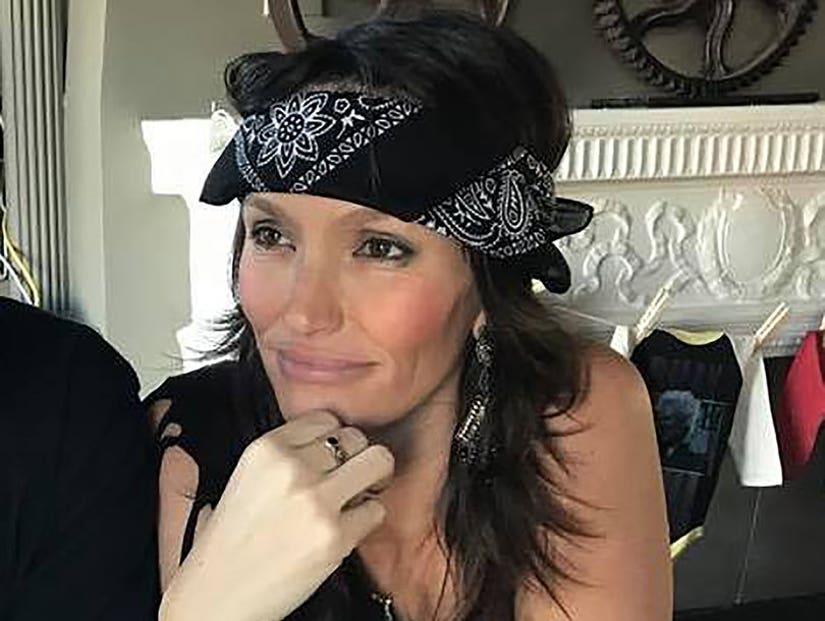 Facebook
The actress wrote a post on Medium detailing her interactions with Weinstein at the Cannes Film Festival in 1997.
After heading to Weinstein's hotel room for what she thought would be a group party, she found herself alone with the mogul. She said he changed into his bathrobe and started giving her a massage. She then locked herself into the bathroom as Weinstein pleaded for her come out.
"You don't like me because I'm fat," she said he told her when she came out. She then left the suite.
Sivan was also allegedly harassed by Weinstein when she was a reporter at News 12 Long Island. According to her, he masturbated in front of her after she rejected his attempt to kiss her.
"The most demeaning part of it all was that 20 minutes earlier he was having this great conversation with me," she said on "Megyn Kelly TODAY." "I felt so great and flattered by it. And then to be told me to 'stand there and be quiet' negated any warm feelings."
"There's that feeling of shame," Sivan said. "Perhaps I did something to give him the wrong impression."
"That apology was the final straw for me, so when I was contacted by a reporter, that is when I said, 'Oh no, enough is enough with this guy,'" she added. "There is no remorse, there was no acknowledgement of the type of behavior that was going on. If he did this with me, who is just a stranger, who is not an actress in Hollywood and doesn't need anything from him, I can only imagine how many other women something like this has happened to."