This article contains spoilers about Thursday's new episode of "RuPaul's Drag Race All Stars 3" -- keep reading at your own risk!
After having a meltdown over being declared "Safe" in a previous episode, Milk actually had reason to worry last night. The New York queen found herself in the bottom three after her improv skills were put to the test in a "Bachelor" spoof called "The Bitchelor." While she certainly put in some serious effort to play a contestant with stalker tendencies, the performance was called "one note" and a little too over the top.
Making matters worse for Milk: Kennedy Davenport was declared the winner of the night, meaning the contestant she pissed off earlier in the episode would be deciding her fate. Davenport was ticked after Milk said she should have been sent home the week before, calling the comment "hurtful" in a confessional.
It was a surprise to no one when Kennedy sent Milk packing.
Milk talked to TooFab after the elimination on Friday morning, where she gave an update on her relationship with Kennedy and revealed whether she thinks the show represented her accurately this season.
Now that you've had some time away from the show, do you understand the judges' decision to put you in the bottom three at all? Or are you still perplexed by it?
I'm fine with their decision, that's what they thought was necessary at the time and I respect their decision. I do not hold any sort of grudge. It's much better to move on and be happy and continue with my career.
Watching the show back, do you regret your comments about Kennedy, now knowing how they made her feel?
It's all in the heat of the moment. Reality TV is a pressure cooker of anxiety and we all say things on the show that aren't always kind. We all have those moments but we know who the person is outside of the show and we are able to move and be friends.
Is there any bad blood between you two still?
No, she is my sister and we are good friends.
How did you feel watching your meltdown back as well from last week?
Those emotions truly did come from a real place. I had worked very hard that week with the choreography and the performance, equating it to working hard for a promotion and when that hard work is for nothing then there are some true emotions that come out of it.
We saw your tweet to fans thanking them for not putting precedence on "what they see on 'reality tv'" — do you think this season wasn't an accurate representation of you?
They can't air things that aren't said. Everything that they aired was something that I said. Only a certain amount of me was shown and it happened to be this emotional wackadoo mess. I'm not going to sit here and say I didn't say those things because that just untrue.
Who would you have done for Snatch Game had you stayed another week?
I wanted to do the Virgin Mary because to billions of people she is a real person.
We also saw you walking in the Perry Ellis show — how has NY Fashion Week been for you this year?
It was incredible. I was very grateful and honored to be asked to walk in my first ever runway show.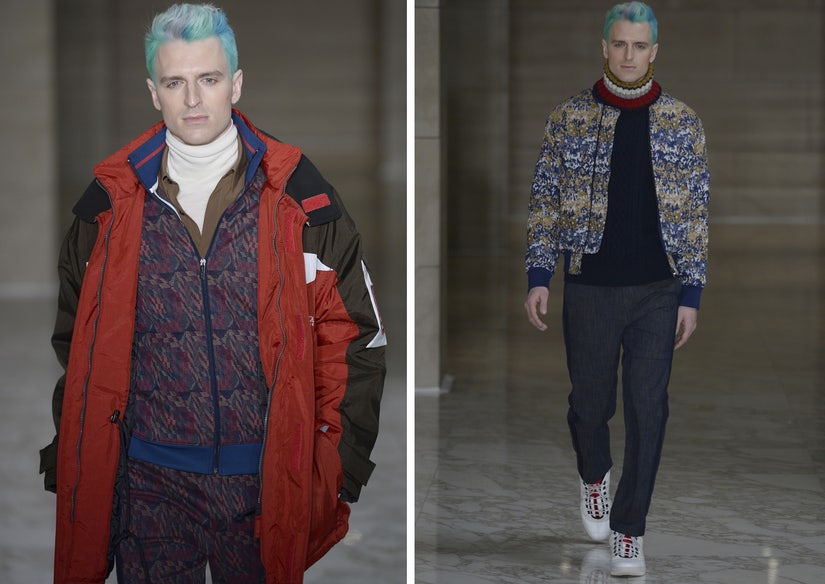 Milk at NYFW/Getty