While most people know the Versace brand and about Gianni's horrific end, the details about his murderer's life and Cunanan's other victims are certainly less widely known. The series is largely adapted from reporter Maureen Orth's book, "Vulgar Favors: Andrew Cunanan, Gianni Versace, and the Largest Failed Manhunt in U.S. History," with screenwriter Tom Rob Smith filling in the blanks when it comes to the conversations between all the key players. Working backwards, each new episode takes place before the last.
Each week, TooFab is breaking down the biggest moments, drawing comparisons to Orth's book, interviews with the real people involved and news reports from the time to try to understand what actually happened.
Here's what could use a closer look from "Creator/Destroyer":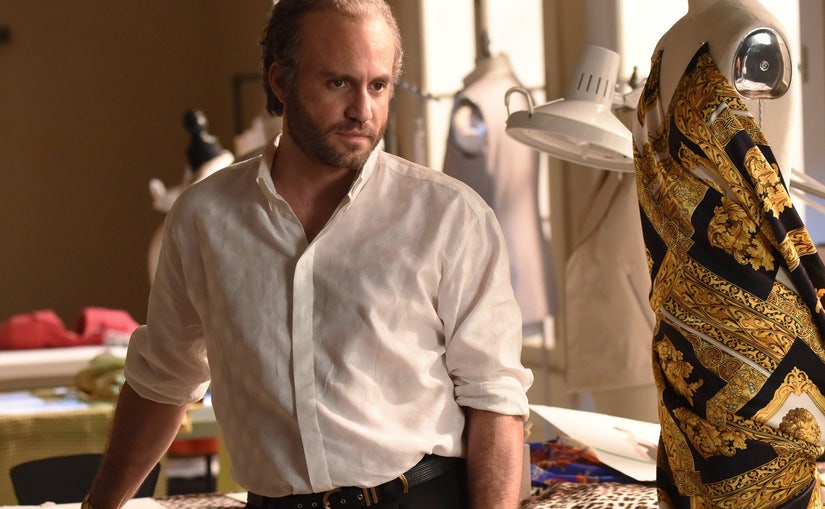 FX
Once again, Gianni Versace's story served as a bookend to Andrew's, with the hour starting in Calabria, Italy. On the show, young Versace was teased for doodling dress designs in class and called a "pervert" and "pansy" for his interests. His mother -- a dressmaker herself -- fostered his creativity and taught him everything he needed to know about fashion.
Her biggest lesson: "Success only comes with hard work, many hours, many years. That's why it's special." This line was clearly said to draw a parallel to Andrew Cunanan, who never wanted to work for anything, and Andrew's father, who said he would have made more of himself if he had cheated and stolen more in his life. More on Modesto in a bit.
"[My] most important relationship was with my mother, who was a strong woman," the real Versace once told the New Yorker of mom Francesca. "My mother's atelier, it was like a school."
He told the publication he learned how to cut fabric there and eventually began working for his mother full time in 1966. "I shuttled back and forth between Reggio and Messina, I took the ferry and each time tried to choose more beautiful and extraordinary materials," he wrote in his book "Designs."
He'd later move to Milan in 1976 and launched his fashion brand in 1978.
Andrew's High School Years
AP/FX
First thing's first: Yes, Andrew did pose with his shirt ripped open for his yearbook photo while attending The Bishop's School. In the version that ended up all over the news at the time, the words "Nice Bod" were scrawled over his chest by an unknown classmate.
And, yes again, his yearbook quote was "Après moi le déluge." Though TV Cunanan says the phrase means, "After me, destruction," it technically translates to, "After me, the flood." The sentiment, though, is essentially the same. The quote is attributed to Madame de Pompadour, a mistress to King Louis XV of France.
According to Orth's book, Cunanan told friends he was dating an older man named Antoine, though "no one at Bishop ever saw" the guy. He also said Antoine was the one who gave him that red leather jumpsuit he sported on Wednesday's episode.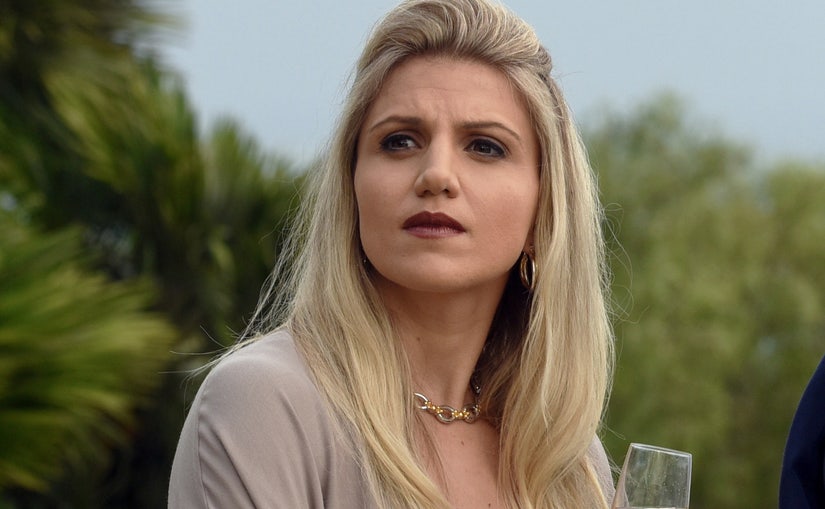 FX
Annaleigh Ashford's character, Lizzie Cote, first met Cunanan through a mutual family friend, not some random house party. Andrew and who Orth describes as the "rich and spacey debutante" were fast friends, however. According to Orth, Cunanan was considered Lizzie's "poor friend," who ended up living with Cote and her husband, Philip. Cunanan, was the best man at their wedding and godfather to the couple's two children. Despite their close relationship, he never came out to either Philip or Lizzie.
Lizzie actually released a statement through the FBI for Cunanan to turn himself in once the manhunt started.
"The Andrew Cunanan I know is not a violent person," she said at the time. "Andrew, wherever you are, please stop what you are doing ... You still have a chance to show the entire world the side of you that I and your godchildren know. The time has come for this to end peacefully."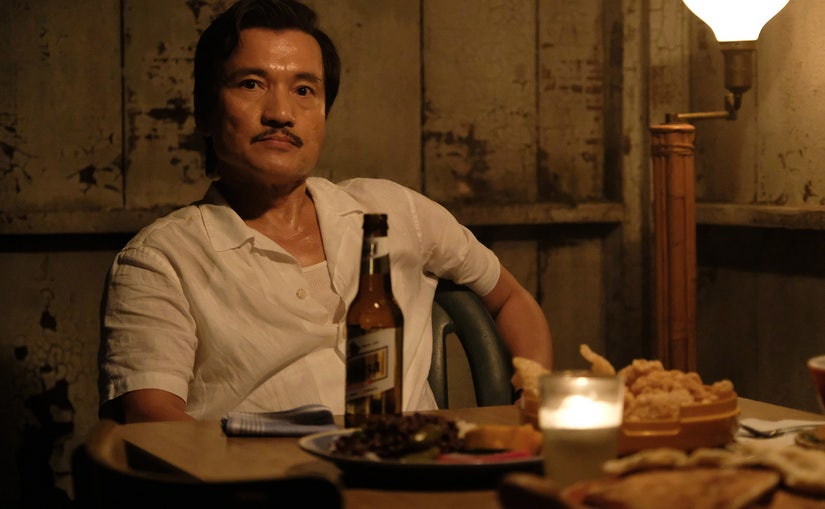 FX
By all accounts, Andrew was easily his father's favorite child.
"He got everything that he needed," Cunanan's sister Elena told Diane Sawyer back in 1997. "My dad gave him a sports car. He had the master bedroom. He had his own bath and everything."
"He was my father's pride and joy," his brother Christopher added. "[He was] very smart. When he was about 10 years old, he had read the whole set of encyclopedias … and memorized it. And you could ask him any question. Pick up any edition and ask him any question, and he would tell you."
According to Orth's research, Modesto did have solid jobs at Merrill Lynch and Prudential Bache, but went downhill. It's unclear exactly why he fled to the Philippines, but his wife, MaryAnn Cunanan said he was facing arrest for embezzling over $100,000 in fraudulent business deals. Speaking with Orth, he said MaryAnn "made it up."
Andrew did make a trip to the Philippines to see his father, but reportedly only stayed five days. According to his dad, via Orth, he spent most of the time "sweating in a motel room." She wrote that Andrew "wanted no part of his father's diminished life" and returned home.
One of Cunanan's teachers told Orth, "When Andrew saw the crude poverty in which his father was living a driving madness took over his mind."
Modesto made headlines after his son committed suicide following Versace's murder, denying his son was gay or a "high-class prostitute." "He had a Catholic upbringing. He was an altar boy," he told authorities at the time. He later shared his proposal for a book and movie deal about his son and, at the time, wanted $500,000 for the rights. The project, which he wanted to call "A Name to Be Remembered By," never materialized.
Andrew's father was also planning a documentary with Filipino film director Tikoy Aguiluz. That, too, didn't happen.