She's not the only one to have cancelled — far from it.
Depending on who you believe, Ariana Grande was having trouble coming up with a performance, or the Grammy's denied her artistic freedom; either way, she won't be performing on Sunday night.
The 25-year-old is not, however, the first ever artist to pull out of Music's Biggest Night.
The award show has a history of big names cancelling last minute, for a variety of reasons: Illness, snubs, apparent sexism, or just plain old domestic violence.
As a 33-time nominee and nine-time winner, Rihanna's name is inextricably linked to the Grammys, though not always in the way she would prefer.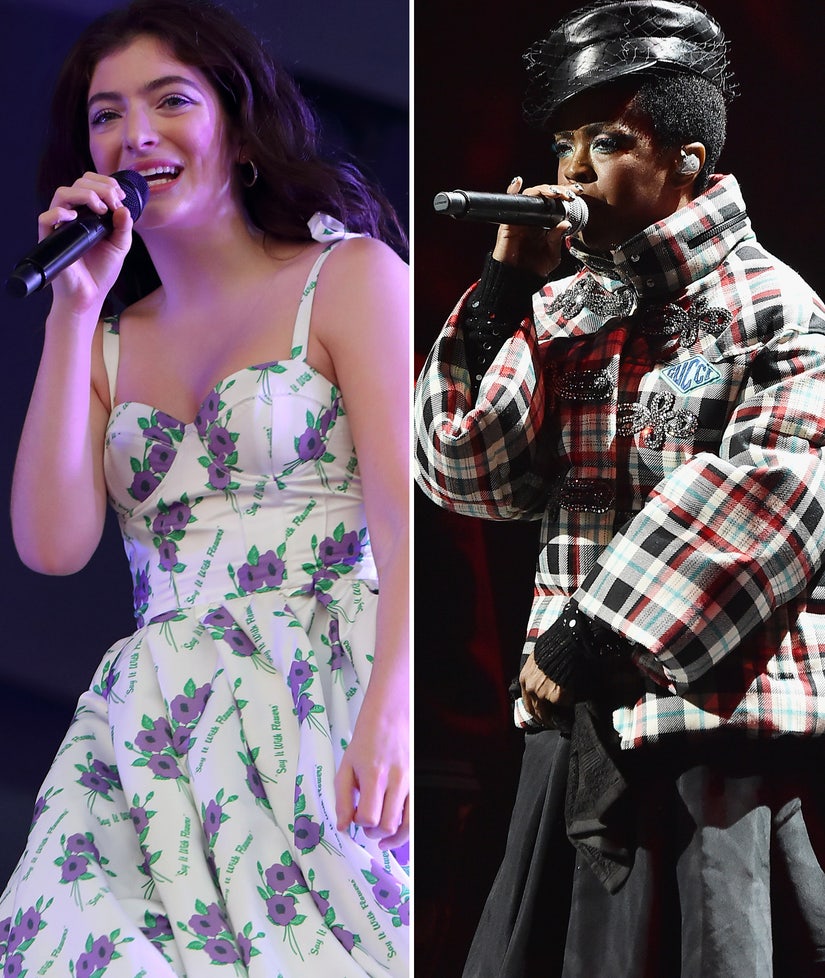 Lorde / Lauryn Hill / Getty
In 2016 she pulled out of a scheduled performance at the last possible moment — as the show was running — under doctor's orders. Ironically the Barbadian beauty was slated to sing "Kiss It Better", but after catching a bout of bronchitis was told she risked hemorrhaging her vocal chords… despite "killing it" in rehearsals the day before.
Of course Rihanna's most infamous Grammy no-show was due to another attack, and this time not just on her lungs. In 2009 she and then boyfriend Chris Brown were due to make an appearance, but never turned up, after he brutally beat her in his car.
Their reps initially told the press the pair were involved in a car accident, but the truth quickly emerged. Photos of the singer's battered face shocked the world; Brown later pled guilty to felony assault. He received five years probation and was ordered to stay 50 yards away from her at all times, except public events like The Grammys… at which he could close it to ten.
Rihanna wasn't the only performer missing from the 2016 show, although the other one was less surprising. Perennial-canceller Lauryn Hill also pulled-out of a 'surprise performance' with The Weeknd; she wasn't officially listed on the bill, but when organizers "jumped the gun" and announced it anyway, she decided not to come, her reps insisting she was never a definite because she wasn't sure she'd make it to LA in time to rehearse.
Before Ariana, the most recent cancellation controversy came last year, when Lorde was suspiciously absent from the line-up. According to reports she was the only artist nominated for the highest honor of Album Of The Year (for "Melodrama") who did NOT get invited to perform solo… despite also being the only female artist on the shortlist.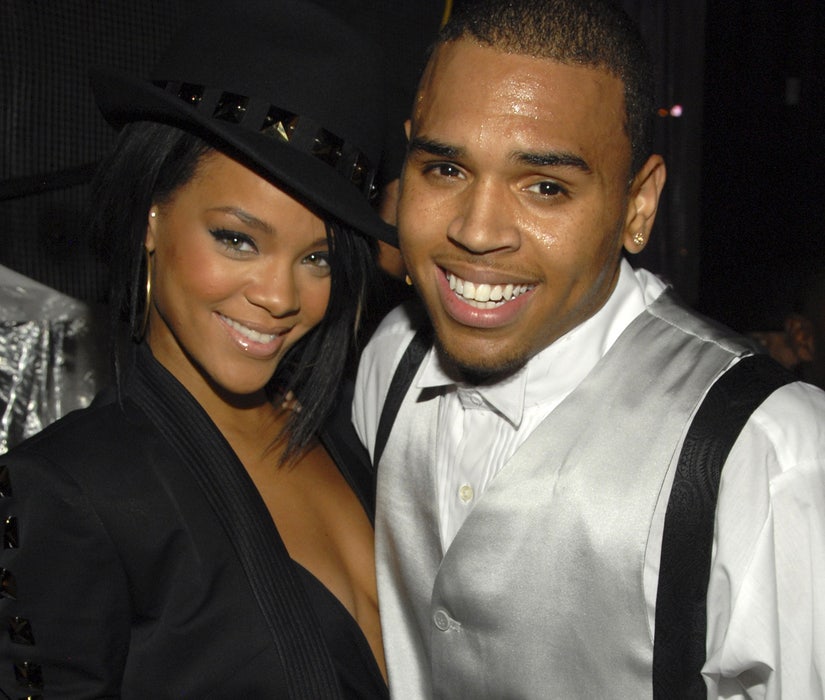 Rihanna and Chris Brown in 2009 / Getty
Indeed Bruno Mars, Childish Gambino and Kendrick Lamar all took to the stage; the only one who didn't bother was Jay-Z, possibly in solidarity with his wife Beyonce for her own "Lemonade" Album Of The Year snub the year before.
Lorde was reportedly offered a slot in the multi-artist tribute to the late Tom Petty, but declined. While she never confirmed or denied the reports, he mom Sonja Yelich summed it up when she tweeted a photo to a Grammy article which read: "Of the 899 people to be nominated for Grammy awards in the past six years, only nine per cent were women," along with the caption "This says it all."
Ariana is nominated for two Grammys on Sunday: pop solo performance for "God Is a Woman" and pop vocal album for "Sweetener".
However she will not perform at the show following a dispute with producer Ken Ehrlich that has now gone public. He claimed she'd pulled out because she felt it was too late to pull a show together; she accused him of lying, insisting it was because he'd "stifled her creativity & self expression."
The root of the problem appears to be over which song she would perform; she wanted to sing her new single "7 Rings", while organizers traditionally prefer artists perform the music they are nominated for.