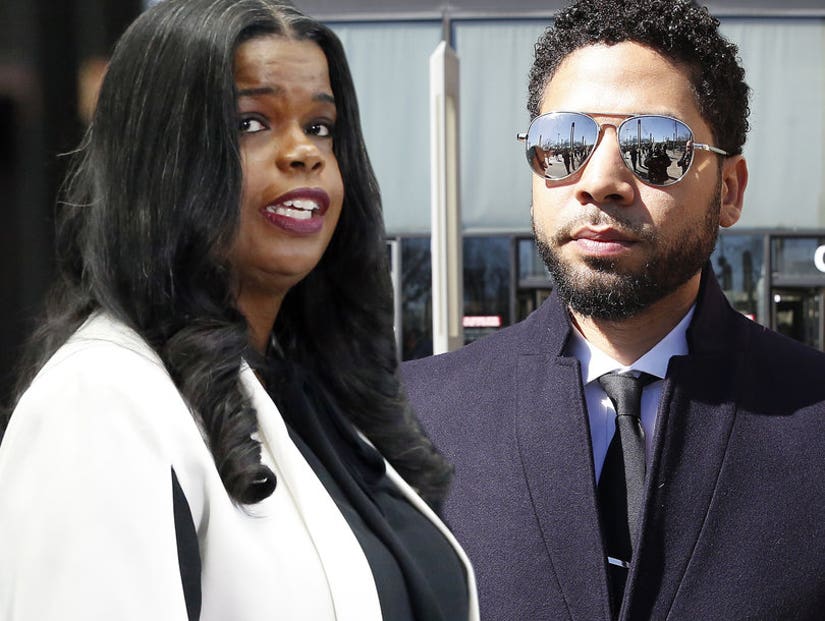 Getty
"LET ME BE CLEAR: I have no pity for African American's WHO MAKE S— UP TO PUSH SOCIAL JUSTICE," one hateful and poorly written email read.
Jussie Smollett may or may not have been targeted because of his race — but one of his prosecutors definitely was.
Cook County State's Attorney Kim Foxx has received a number of threats against her life and safety following her office's decision to drop charges against the Empire star last month, according to the Chicago Sun-Times.
"The State's Attorney's Office can confirm that the state's attorney has received threats to her personal safety and security, a number of which have contained racially-charged language," Foxx's chief of staff Jennifer Ballard Croft told the publication.
While the office has received an influx on complaints regarding their handling of the controversial case, she said "there have certainly been things that have been threatening in nature that have been forwarded up to our investigation bureau," adding the threats came in e-mails and calls.
The Times got hold of one email addressed to Foxx which, while it did not contain specific threats, was racially charged: "African Americans need to TAKE RESPONSIBILITY for their own DAMN DECISIONS & STOP TRYING TO PLAY THE RACE CARD on every damn situation that arises," it read. "LET ME BE CLEAR: I have no pity for African American's [sic] WHO MAKE S— UP TO PUSH SOCIAL JUSTICE."
Jussie made headlines in January after he claimed he was the victim of a racist and homophobic physical assault. After a weeks long investigation Chicago PD claimed the TV star had orchestrated the attack on himself.
However prosecutors dropped all charges against him in return for Smollett performing community service and forfeiting his $10,000 bond.
Foxx received criticism after recusing herself from the case. A family friend of Smollett had reached out prior to his indictment over concerns about police leaks to the media; as soon as he was indicted, Foxx stepped aside, albeit informally rather than officially, as she was worried about the appearance of conflict of interest.
Last week, in the wake of the case, two of Foxx's top aides — chief ethics officer April Perry and director of the Conviction Integrity Unit Mark Rotert — submitted their resignations.
The whole ordeal has highlighted souring relations between prosecutors and the police in Chicago.
Just this week officers demanded Foxx be removed from the prosecution of another case, against community activist Jedidiah Brown — who is accused of punching and kicking several officers last year — after a Facebook selfie of the two resurfaced online.
On Tuesday morning, Foxx did step back, which Brown lamented immediately afterwards, claiming there is a racially-charged witch hunt against her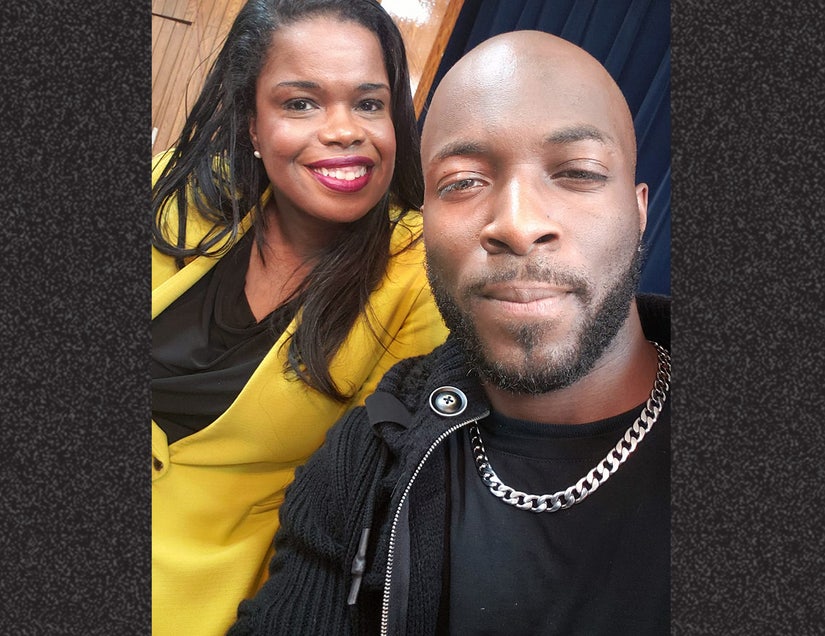 Jedidiah Brown / Facebook