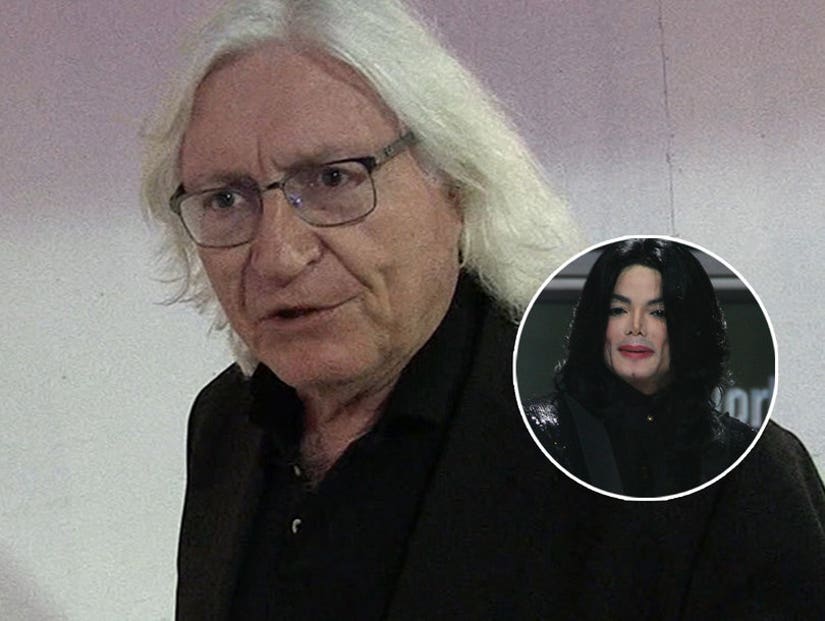 TooFab / Getty
"It will go up, and then go down, and then you'll forget about it."
The controversy surrounding documentary "Leaving Neverland" is "just a blip" according to Michael Jackson's former lawyer.
Thomas Mesereau, who successfully defended the late King of Pop against similar accusations in 2004, told TooFab exclusively that the damning HBO documentary will soon be forgotten about.
"I think his outstanding qualities will win out," he said on Wednesday night. "He was a great artist, a great person, honest, decent... I think in the end all the good qualities of Michael Jackson will prevail."
Watch the exclusive video below.
"This is just a temporary blip; it will go up, and then go down, and then you'll forget about it."
The celebrity attorney has represented many controversial figures throughout his career, including Bill Cosby, Mike Tyson and Suge Knight. But it was Jackson's not guilty verdict in his child molestation trial involving 13-year-old Gavin Arvizo that Mesereau is most famed for.
"People should just focus on his great qualities: his charitable endeavors, his humanitarianism, his great artistry, he was an exceptional human being and a very good human being, and all his good qualities are going to prevail," he added.
When asked about the fans who are demanding proof of his innocence before they listen to his music again, Mesereau replied: "Look at the jury verdict."
In June of 2005, 18 months after he was arraigned, Jackson was cleared of all charges, including four counts of molesting a minor, four counts of intoxicating a minor to molest him, one count of attempted child molestation, one count of conspiring to hold the boy and his family captive, and conspiring to commit extortion and child abduction.
Clouds have once again gathered above the superstar's legacy in the wake of the "Leaving Neverland" documentary, in which two men, Wade Robson and James Safechuck, allege they were sexually abused as children.
Jackson's family have denied the allegations, and are currently suing HBO over a 30-year-old non-disparagement clause.