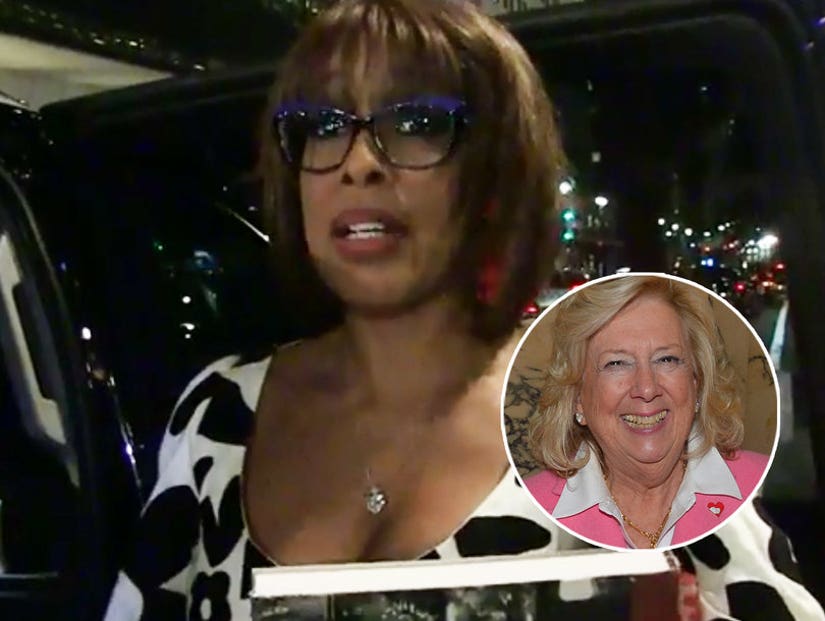 TooFab / Getty
The former prosecutor has faced calls for her novels to be boycotted, and was even forced to step down from several nonprofit boards in the wake of Ava DuVernay's eye-opening miniseries.
Gayle King wants to have words with the controversial lead prosecutor on the Central Park Jogger Case, which forms the basis for Netflix miniseries "When They See Us".
The TV journalist said, outside Cipriani in New York on Tuesday, she is very keen on getting former prosecutor-turned-novelist Linda Fairstein into the hot seat.
"We are trying to get an interview with Linda Fairstein. I wish she would talk to us," King said. "I would love to hear what she's thinking and what she has to say now. Would love to talk to her."
The controversial case has been thrown back into the spotlight 30 years later, thanks to Ava DuVernay's eye-opening Netflix miniseries "When They See Us", which King described as "a total game-changer."
"I watched it, it made me so angry, it made me so sad," she said.
"I'll tell you this: I really thought I knew this story, because I remember it very, very well. And Ava showed us you can't always believe what you see, you can't always believe what you hear."
"I'm still thinking about it. I've watched all four parts and I'm still thinking about it," she added. "We have some work to do. We have a lot of work to do."
The miniseries, created, co-written and directed by DuVernay, follows the infamous case of the Central Park Jogger, one of the most widely publicized crimes of the '80s, in which a white female jogger named Trisha Meili was brutally attacked and raped, and left in a coma.
Five juvenile males – four African American and one Hispanic — were arrested and convicted of the rape and attempted murder — despite the DNA evidence matching none of them — based solely on confessions they later said were coerced and false.
In 2002, convicted murderer and serial rapist Matias Reyes, already serving a life sentence in prison, confessed to the attack; DNA evidence confirmed he was the sole perpetrator.
All five convictions were vacated that same year, by which point they had all already served between five and 15 years in prison.
They sued New York City in 2003 for malicious prosecution, racial discrimination, and emotional distress; The city eventually settled for $41 million in 2014.
Since the release of the series on May 31, much of the public ire has focused on Fairstein, who is portrayed by fellow persona non grata of the moment, Felicity Huffman.
The former prosecutor told The Daily Beast the series was "a basket of lies", and accused DuVernay of orchestrating a public campaign against her.
The 72-year-old, who went on to become a successful sex crimes author, has faced calls for her novels to be boycotted, and was even forced to step down from several nonprofit boards in the wake of the controversy.
"I do not want to become a lightning rod to inflict damage on this organization, because of those now attacking my record of fighting for social justice for more than 45 years," she wrote in her resignation letter to the Safe Horizon victims-services agency, according to the New York Post.
She said the series "depicts me, in a fictionalized version of events, in a grossly and maliciously inaccurate manner", adding she was "sorry that the staff declined to meet with me to learn the truths behind the inflammatory and false narrative."
She also lashed out at those calling for boycotts of the organizations she'd worked with. "It's so foolish of the bullies to punish the charities. Totally pig-headed and stupid."
DuVernay meanwhile revealed to The Daily Beast that Farstein had attempted to "negotiate" her way into a position of having script approval.