While appearing on RuPaul's talk show, conversation once again turned to the Kardashian clan.
Blac Chyna will forever be linked to the Kardashians, thanks to her relationship, child and reality show with Rob Kardashian.
So it's no surprise that while appearing on RuPaul's self-titled talk show this week that conversation, once again, veered toward reality TV's first family.
While Ru's full interview with Chyna won't air until Thursday, a preview clip posted over at PEOPLE shows the host asking how coparenting with Rob is going now. The two share 2 1/2-year-old daughter Dream.
"Co-parenting is good. With both of my baby fathers, we have a mutual agreement and everything runs smoothly," she replied. Chyna also shares 6-year-old son King Cairo with Tyga, who famously dated Kylie Jenner after their relationship fizzled out.
"It's like no animosity in the air, everything's like good," she added, "we're all in a good place."
While the exes have agreed to joint custody of their daughter, they've still been battling a bit in the media after Rob's lawyers sent her a letter insisting Dream not appear on her upcoming reality show, "The Real Blac Chyna." She spoke out against Rob on Instagram earlier this month, calling his demand hypocritical as she said Dream appears on "Keeping Up with the Kardashians" in a "desperate attempt to boost the dismal ratings for their stale and contrived show."
Despite the shots fired, Blac Chyna kept it professional on RuPaul's show when asked what her relationship is like with Rob's sisters now.
"I mean, we have a mutual situation. It's like, no beef," she replied. "I don't have any drama and I don't think vice versa."
Chyna's full interview with Ru airs Thursday on "RuPaul" in select markets.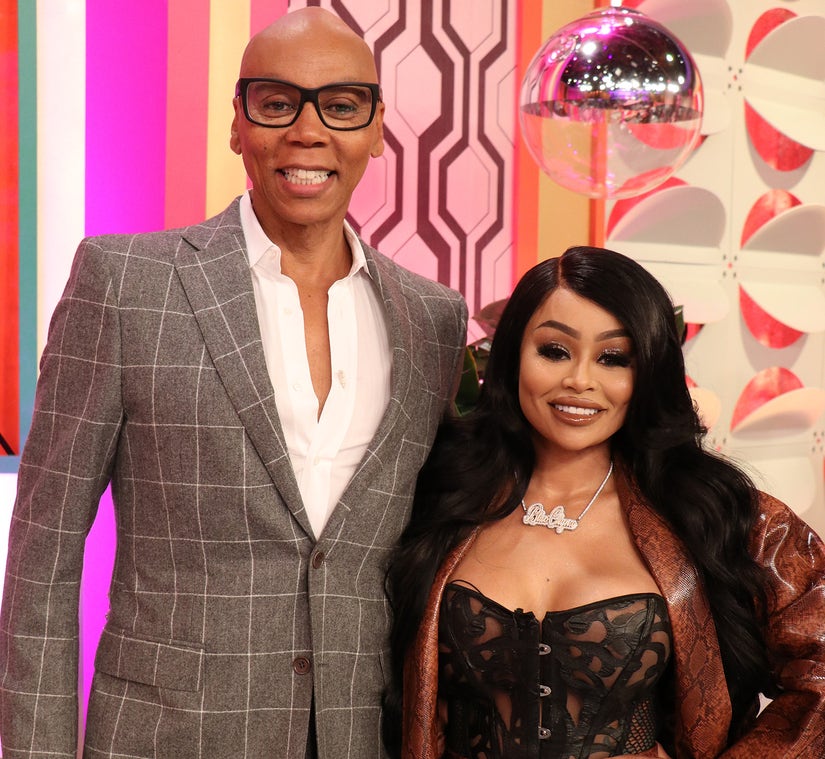 Warner Bros. Domestic Television Distribution