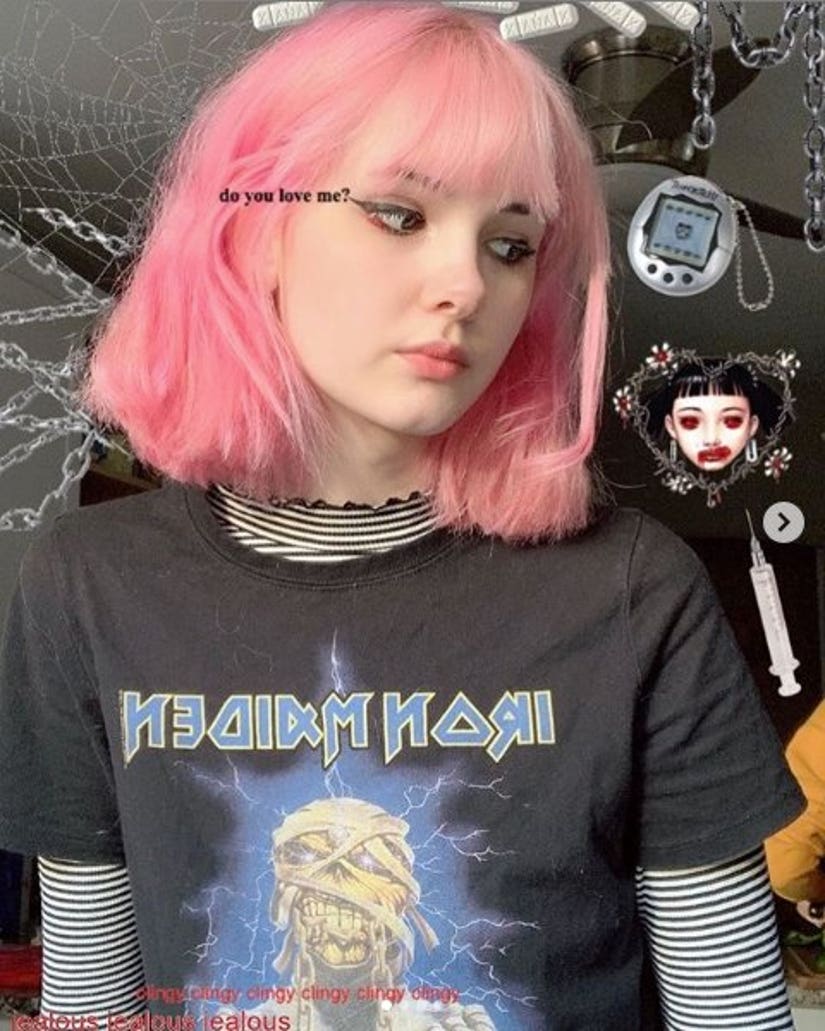 Instagram
The young girl was a minor celebrity on Instagram, 4chan, and gaming websites.
Gruesome photos of a 17-year-old girl who was murdered went viral after being posted to Instagram, 4chan, and gaming site Discord.
Police have accused 21-year-old Brandon Andrew Clark of slashing Bianca Devins' throat and posting pictures of her body online. Clark then stabbed himself in front of police, who had been dispatched to find him, according to the Daily Beast.
Devins had a popular online persona on Instagram, Tumblr, and 4chan. According to Utica police Lt. Bryan Coromato, Devins and Clark had developed a relationship offline around two months ago.
Local police say the two attended a concert in New York City Saturday and arrived back in Utica in the early hours of Sunday morning. Authorities believe they had an argument prior to the murder.
The Daily Beast reports Clark posted a series of grisly images to his Instagram Story Sunday morning -- including what appeared to be a dead body under a tarp and his own self-inflicted knife wound in the neck. Police confirmed the pictures were authentic.
Multiple news outlets have reported Clark posted more gruesome images of Devins dead body to Discord.
The images were posted before police were made aware of the murder. Lt. Coromato said law enforcement were able to locate Clark by triangulating his cellphone. When discovered by police, Coromato said the young man began stabbing himself before snapping photos of his self-inflicted wounds. He was then taken to a hospital where he is expected to survive. He has yet to be formally charged.
Devins had just graduated high school and was planning to attend a local community college.