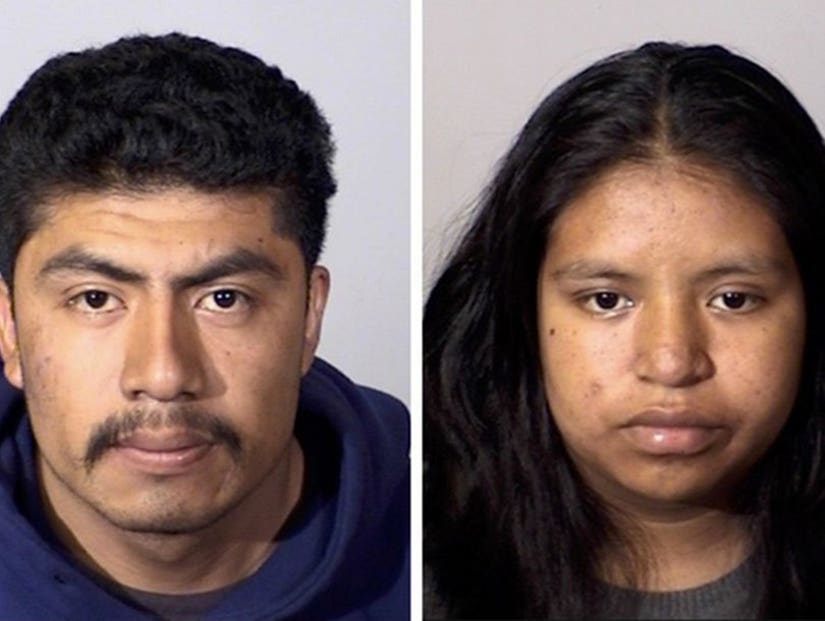 Oxnard Police Department
They told police they didn't want the baby, investigators said.
A California couple have been arrested on suspicion of murdering their own one-day-old baby.
20-year-old Andrea Torralba Camacho and her 21-year old boyfriend David Luna Villa are accused of strangling their newborn son to death in his maternity ward crib.
Staff at St. John's Medical Center in Oxnard called police after discovering the child unresponsive due to a "suspicious injury", the LA Times reported.
Doctors spent ten hours trying to revive the tot, named Diego, but he died on Friday.
According to police, the couple admitted suffocating the infant until he was unconscious. Investigators said Camacho told them Villa wasn't the father, and that they didn't want the baby.
"By the looks of the nurses, they did everything they could to try and revive that kid," Oxnard Police Sgt. Brandon Ordelheid told the Times. "I can tell you this is probably one of the worst things these detectives can go through, is something like this, but we're still trying to figure out what happened."
The couple were both arrested for felony assault on a child by means of force resulting in the child's death; bail was set at $1million for Camacho, and $5million for Villa.
The hospital released a statement saying that while it deals with tragedies every day, staff were devastated by what had happened.
It pointed out that under California law, the couple had three days to hand over the baby to any hospital, police station or fire station Safe Surrender Site, no questions asked.
For locations and information about Safe Surrender Sites, call the toll-free anonymous hotline number: 877.BABY.SAF (1-877-222-9723).