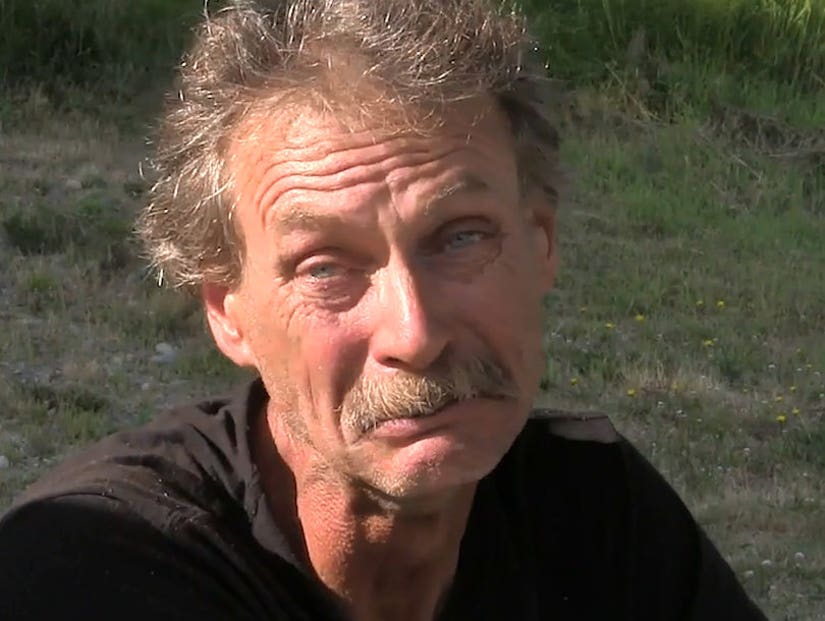 Canadian Press
"Rest in peace, Bryer. I love you," he sobbed. "I'm so sorry all this had to happen. I'm so sorry that I couldn't rescue you."
The father of one of the teenage murder suspects accused of killing three in Canada accepts his son will be dead within 24 hours.
In a heartbreaking video, Alan Schmegelsky tearfully said 18-year-old Bryer was on a suicide mission and will likely be gunned down by police by Friday.
Along with his 19-year-old friend Kam McLeod, the pair are suspected of killing American backpacker Chynna Deese, 24, her Australian boyfriend Lucas Fowler, 23, as well as 64-year-old Canadian university lecturer Leonard Dyck.
"Mounties are gonna shoot first and ask questions later. He's going to be dead today or tomorrow," he told the Canadian Press, breaking down in tears.
"Rest in peace, Bryer. I love you. I'm so sorry all this had to happen. I'm so sorry that I couldn't rescue you."
The bodies of Fowler and Deese, who were backpacking around the world, were found along the side of a highway in northeastern British Columbia on July 15. Four days later, another man's body was found near the teens' burned-out truck hundreds of kilometres from the first crime scene, later identified as Dyck.
Although the pair were first believed missing, police later named them suspects when they were spotted together in northern Saskatchewan.
"Initially it looked like they were victims as well," he sobbed. "And it's really tough for me to see photos of them in the paper today alive and well in Saskatchewan. So I know they're are not lost in the woods. That's incredibly hard to deal with."
"A normal child doesn't travel across the country killing people. A child in some very serious pain does."
Alan claimed his son was now on a suicide mission. "He wants his hurt to end. They're going to go out in a blaze of glory. Trust me on this. That's what they're going to do."
The distraught father said his son was very introverted and very into video games — although they were more strategy based than violent shooters. "His influences haven't been good... his influences have been YouTube, and video games," he said.
We are asking the public that if you spot Kam McLeod or Bryer Schmegelsky to consider them as dangerous - take no actions – do not approach – and call 911 immediately. pic.twitter.com/RdhBNVr5im

@BCRCMP
"All I can say is my son did not have any real guns. My son did not have vehicle, my son does not know how to drive," he said. "They never got into trouble with the law, they never got into fights. They were just hanging out and having a good time. They weren't scrappers. They weren't cursers. They didn't go playing Mr Man, like macho... no they were just everyday, regular kids."
"But both of them have to have a lot of pain inside. Both of them."
Alan said they the teens had told him that their jobs at Walmart were not earning them enough money, and that they were heading to Alberta for better prospects. They then lost contact, and the next time he saw his son's face was in the newspaper.
He recalled that his son bought a nice black suit with his second paycheck from Walmart. "Now I realize it's his funeral suit," he added.