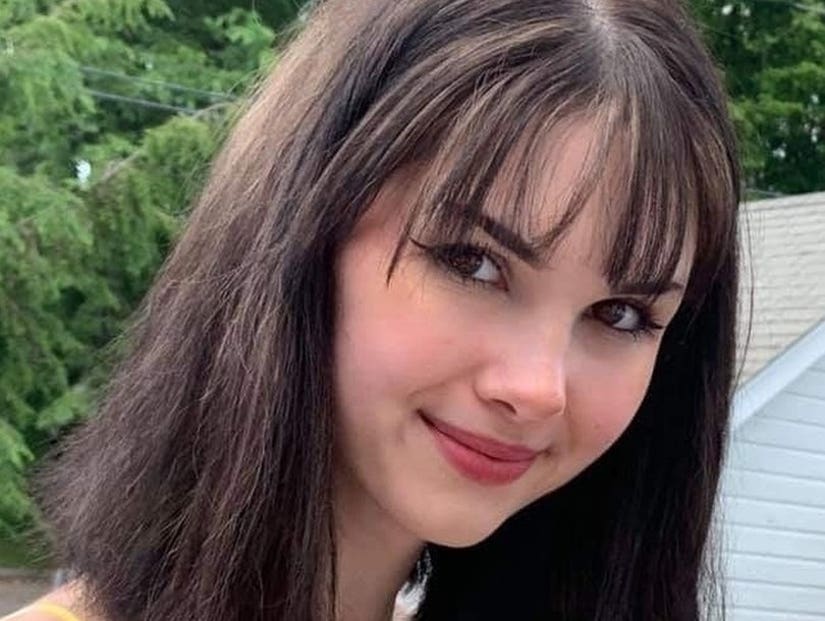 Instagram
"Wtf is wrong with you people!!??"
The stepmother of the teen who was murdered before pictures of her corpse were posted online is begging social media users to stop sharing them.
Kaleigh Nicole blasted the 'disgusting' people who continued to post the grisly pictures of 17-year-old Bianca Devins, who had her throat slashed reportedly by a man she had met online.
"It is absolutely disgusting that people are sharing, screenshoting the pictures of Bianca's tragedic death!!" Nicole wrote on Facebook. "Wtf is wrong with you people!!??"
"I have seen the pictures. I will FORVER have those images in my mind when I think of her. When I close my eyes, those images haunt me." (sic)
"Imagine sitting there, in disbelief and praying to God that this is all some mistake and that your baby will walk through the door any minute. Now imagine seeing those pictures and having everything in you break. Imagine not even being able to yell out and scream or cry because your soul has now just been broken."
Police have accused 21-year-old Brandon Andrew Clark of killing the young social media star on Sunday and posting pictures of her partially-decapitated body to Instagram, 4chan, and gaming site Discord.
On the night of the killing, the Instagram account yesjuliet posted an Instagram story picture driving on a highway, with the caption "Here comes Hell. It's a redemption, right?"
Shortly afterward, a second image of a bloodied body was posted with the caption "I'm sorry Bianca."
On Discord chat, another gruesome image of her body was shared under the username aperatia, along with the caption "Sorry f--kers, you're gonna have to find somebody else to orbit."
When a worried user asked where the image came from, he allegedly responded: "My f--king car. I f--k Bianca dumbass. Anyways. Remember to subscribe to Pewdiepie. Also to the fa--ot f--k Alex with the chinese username. Hope it was worth it. She was gonna go home today."
The poster then wrote: "Bianca Michelle Devins of Utica NY. Should be a few articles within a days. Have fun."
Police later confirmed the images were real. After locating Clark by triangulating his cellphone, they said he began stabbing himself before snapping photos of his self-inflicted wounds.
According to Utica police Lt. Bryan Coromato, Devins and Clark had developed a relationship offline around two months ago.
Bianca's stepmother asked people online that instead of repeatedly saving and sharing the "sick pictures," they report them and have them taken down. "And instead you post about what a beautiful young woman she was," she added.
"Bianca was a lot of things to so many people. She was young and beautiful and so full of live. She had been through hell and back conquering her own mental illness and she won. She was getting better. Fighting everyday. She was happy. She had just graduated. She wanted to continue her schooling so that she could help people, like her, whom no one else wanted to help."
"She was so loved and it breaks our hearts not knowing if she ever realized just how loved she was. Even in her deepest, darkest, lowest points, she somehow managed to help so many people who were battling their own demons."