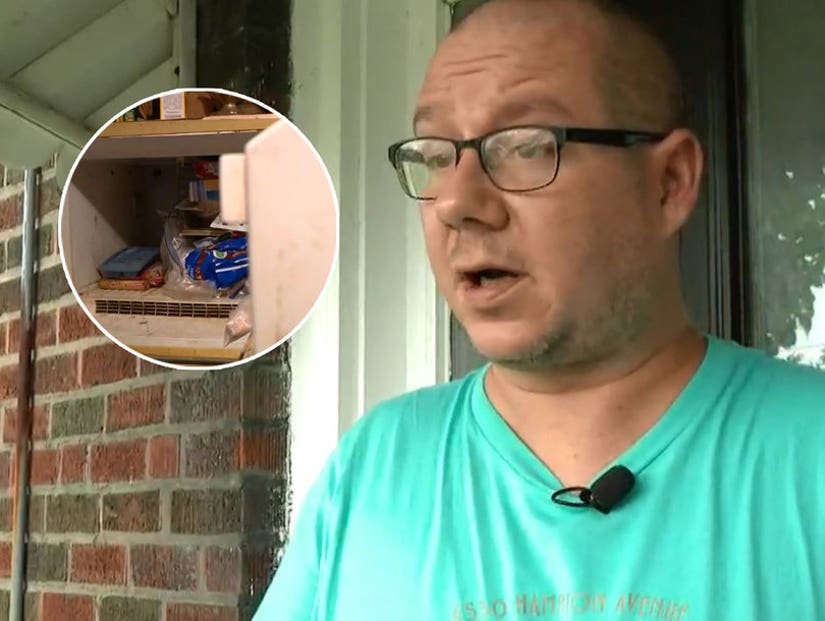 KTVI
"It still had skin, hair and everything."
A Missouri man clearing out his late mother's freezer found a dead baby inside.
Adam Smith, 37, discovered the mummified remains in a box his mom had insisted contained the top of her wedding cake.
After his mother Barbara had passed away from cancer on July 21, Smith began clearing out her St Louis home, and finally opened the box that had been stashed in the freezer his entire life.
"I'm 37, and it has been in my freezer for 37 years and I was always told it was a wedding cake top," he told KSDK. But instead he found an infant's frozen body wrapped in a pink fleece.
He knew it was a dead child because he "could feel a foot" through the blanket. "It still had skin, hair and everything," he said. "It was mummified."
Smith said he freaked out, immediately put the corpse back and called the police.
He suspects the body may be that of an older sister he never knew he had.
"Finding this, I'm more like confused, angry," he said. "I just want to find closure. I want to know more answers."
Smith said he remembered asking his mom about the box several times, but it "it was either a no-no conversation or blew me off. My mom has always been secretive about things about life."
He told reporters that he recalled his mother once revealing she had lost a baby at birth; he said he recently found out from a relative that she had given birth to twins, one stillborn, the other given up for adoption.
"Even as she was on her deathbed, she never told me what was in that box," he told the St Louis Post-Dispatch. "That's what makes me think maybe she did something to this baby and didn't want to tell anyone because she was afraid she would get in trouble."
Police took a DNA swab from Smith to try ascertain if he and the baby are indeed related. They are investigating as a possible homicide.