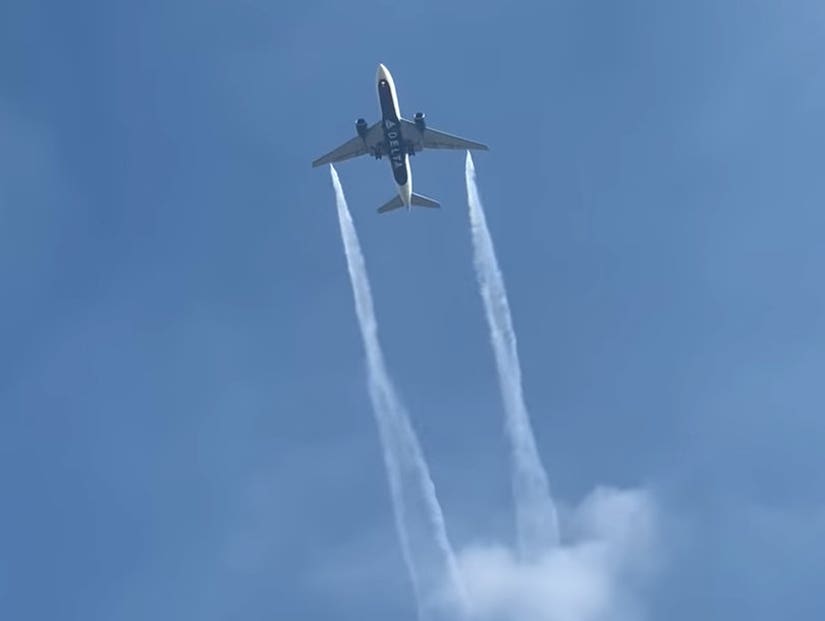 Twitter
The Delta flight suffered a mechanical issue and was forced to drop its fuel before an emergency landing at LAX.
23 people were treated for injuries on Tuesday after an airliner dumped fuel over an elementary school playground.
The aircraft was approaching LAX to land when it jettisoned its fuel over Cudahy, some 16 miles east of the airport.
Nine adults and seventeen children were triaged at the scene for minor injuries, according to the Los Angeles County Fire Department, which sent 70 firefighters and paramedics to the scene.
No patients were hospitalized, and no evacuations were ordered.
Although officials did not name the school, local news reported first responder units converging on Park Avenue Elementary School; locals also reported the entire area smelling of jet fuel.
Videos posted to social media show the plane descending towards the airport, with fluid trailing from both wings.
Delta airlines confirmed one of its Boeing 777s was forced to drop its fuel as a safety measure; a China-bound flight suffered a mechanical issue shortly after take-off and had to immediately return to the airport.
"Shortly after takeoff, Flight 89 from LAX to Shanghai experienced an engine issue requiring the aircraft to return to LAX," it said in a statement. "The aircraft landed safely after an emergency fuel release to reduce landing weight."