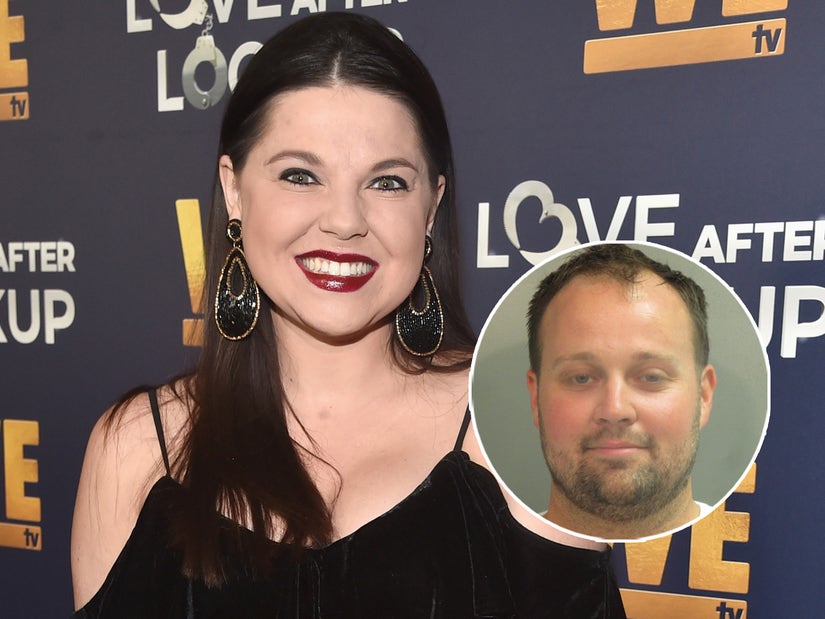 Getty
"Vengeance is mine sayeth the Lord, I will repay thee."
Josh Duggar's cousin Amy Duggar King has weighed in on his child pornography trial.
King, who occasionally made appearances on the Duggar's reality show, shared her thoughts on the scandal to Instagram. Posting to her Stories, she revealed the content of her prayers as the trial entered into jury selection on Tuesday.
Jim Bob and Michelle Duggar's niece began by saying, "Today is a heavy day. This whole week will be. Next week will be too. Until justice is served."
In a follow up post, she wrote: "Vengeance is mine sayeth the Lord, I will repay thee. Please pray for the victims and for the truth to be revealed."
"Pray that the judge will give the ultimate sentence," she concluded.
Josh was arrested in April 2021, and charged with one count of receipt of child pornography and one count of possession of child pornography. If convicted he faces up to 20 years behind bars. Jury selection in his trial began on Tuesday.
In 2015 In Touch published a police report from 2006, which showed an investigation into accusations Josh molested five underage girls, including some of his sisters.
In a statement to People at the time, Josh said: "as a young teenager, I acted inexcusably for which I am extremely sorry and deeply regret. I hurt others, including my family and close friends …. I would do anything to go back to those teen years and take different actions. I sought forgiveness from those I had wronged and asked Christ to forgive me and come into my life."
In May 2015 TLC suspended the Duggar's reality show "19 Kids and Counting" following the allegations. They then cancelled the series entirely. A spinoff, "Counting On," was then released later that year. However, that show was also cancelled in 2021, following Josh's arrest for child pornography.
In response to the cancellation, Josh's cousin King said, "I stand with the network in this decision!"
A list of possible witnesses in the child porn trial was presented to the judge on Tuesday, among them were Jill Duggar Dillard and Jedidiah "Jed" Duggar.