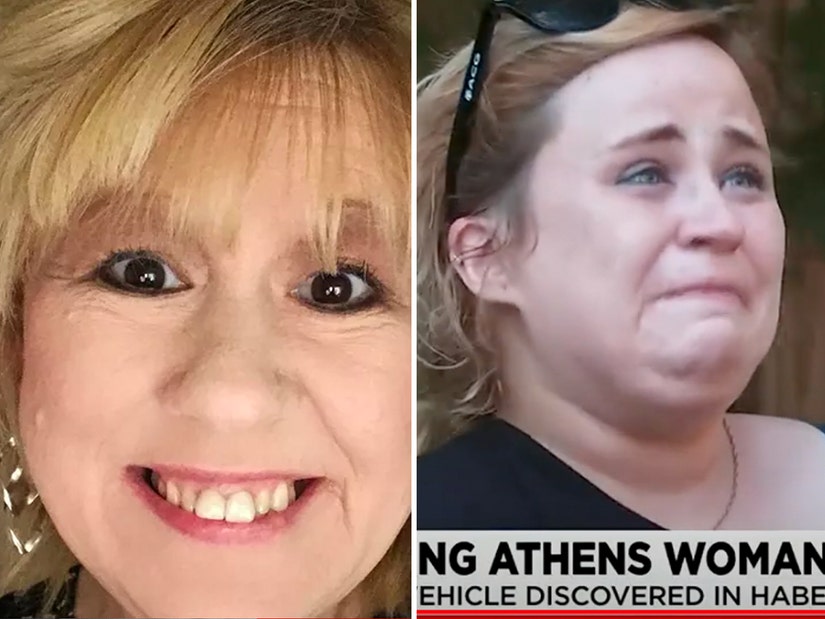 Facebook/CBS46
"The people who are closest to her are kind of looked at as suspects right now," said the boyfriend of the victim's daughter.
update at 7:45am pt on September 23, 2022
The mystery surrounding Debbie Collier deepens, as local police have ruled out two theories around her death.
"At this time, there is no evidence to suggest or support that this incident was related to kidnapping or that this is a suicide," the Habersham County Sheriff's Office said in a statement to The Daily Beast.
As we previously reported, police are handling the case as a homicide.
The boyfriend of Collier's daughter Amanda Bearden also spoke with The Post, saying investigators "haven't really told us nothing" and claiming their phones have been "confiscated" by police. "They've interrogated all of us. The people who are closest to her are kind of looked at as suspects right now," he told the outlet
"We have no clue what's going on," he continued. "We've pretty much just been sitting at home watching movies."
Per CBS 46, anyone with information on the case should contact investigator Cale Garrison at 706-839-0559 or investigator George Carson at 706-839-0560.
update at 8:00am PT on September 22, 2022
Warning: The following details are graphic.
The police report on the search for Debbie Collier reveals new details on the discovery of her body, which was reportedly found burned and naked on the side of the road earlier this month.
Per an incident report obtained by Fox5Atlanta, Collier's van was found off a highway in Habersham County on September 11, 2022 thanks to attempts by Sirius XM to ping the vehicle. This was one day after Collier texted her daughter, Amanda Bearden, "They are not going to let me go ... there is a key to the house in the blue flower pot by the door" and sent her around $2,300 via Venmo. Collier was last seen leaving her home on September 9th.
The vehicle was unlocked and empty and a search of the woods around the highway began. After officers found "what appeared to be the remains of a fire," they then discovered a "partially burnt" tarp, before discovering Collier's body.
She was described as a "nude female laying on her back, grasping a small tree with her right hand." She was "apparently burned with what appeared to be charring to her abdomen."
On the scene, Collier's daughter told authorities her mother did not have a history of mental health issues or suicidal tendencies.
Bearden spoke with CBS46 on Wednesday, telling the outlet, "My mom was my everything. Somebody took my whole world from me." She described her late mother as a "beautiful, kind, giving woman" who "didn't deserve any of it."
Through tears, she also issued a statement to her mother's killer, saying, "I just want them to rot in hell. It's not going to take my pain away, I know it's not, but I want justice for my mom."
So far, no arrests have been made.
A missing woman in Athens, Georgia has been found dead after sending her daughter money and a disturbing text message.
Debbie Collier reportedly sent her daughter a message over Venmo along with $2,385.
"They are not going to let me go, love you," the message read, according to a missing person's report obtained by People. "There is a key to the house in the blue flower pot by the door."
59-year-old Collier's daughter, an adult, called her mother immediately after receiving the message and funds. However, she did not pick up.
When authorities attempted to reach her it also went straight to voicemail.
The text message and money wiring occurred on September 10. It was one day later that police found Collier's body in the woods in Habersham County. It was not far from her abandoned rental car.
Police say they are handling the case as a homicide. Few details beyond the discovery of the body have been released to the press.
Collier was last seen on September 9; the missing person's report was filed the day after by her husband and daughter.
Local WXIA-TV reports the Athens woman was the front office manager for years at Carriage House Realty.