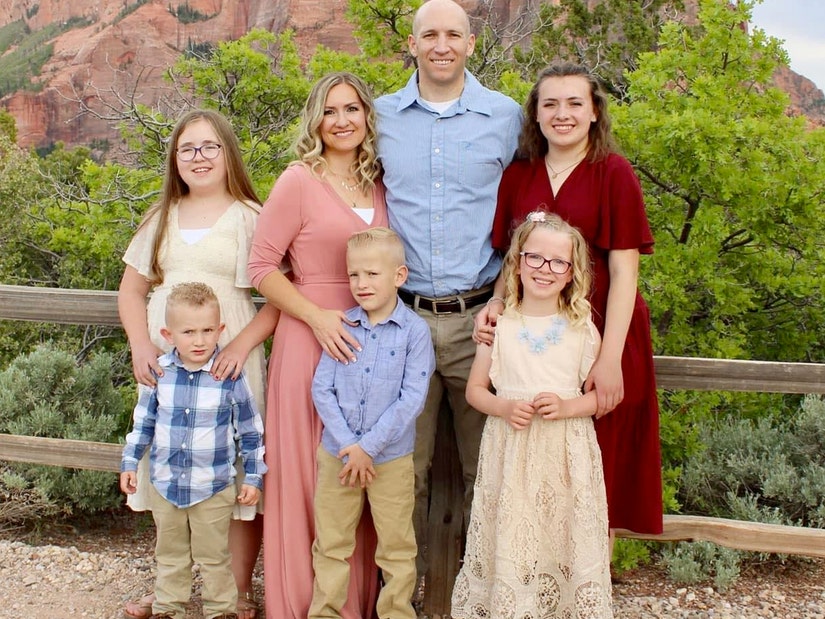 Facebook
The alleged murder-suicide comes two weeks after the slain wife filed for divorce.
An entire Mormon family in Enoch, Utah is dead, after the patriarch killed his wife, five children and his mother-in-law this week, say police.
The family of eight was found shot to death inside their home on Wednesday, after police responded to a welfare check "from concerned family and friends" after Tausha missed an appointment earlier that morning. The bodies were identified as husband and wife Tausha and Michael Haight, 40 and 42, respectively, her mother Gail, 78, and the couple's five children -- including three girls ages 17, 12 and 7 and two boys, ages 7 and 4.
Authorities and court records (via AP) show Tausha had recently filed for divorce, on December 21, 2022. Michael was reportedly served on December 27, though the reasons behind the divorce remain private and Mayor Geoffrey Chesnut said they weren't sure whether the divorce was the motive for the killings. Her lawyer in the divorce case, who had only met with her twice, said she hadn't expressed any fear of physical violence from her husband.
Chesnut was emotional during the press conference on Thursday, as he said, "It's not too often something like this hits pretty close to home."
"In fact, the Haights were my neighbors, the youngest children played in my yard with my sons," he said. "Enoch city is a very close community ... this is a tremendous blow to many, many families who have spent many, many nights with these individuals who are now gone."
He said that Tausha and one of the daughters were seen the night before the murders at a church event. The family was part of The Church of Jesus Christ of Latter-day Saints, reported both the AP and local news. According to Chesnut, Tausha's mother was staying at the home "providing support through the difficulties that they were encountering."
Authorities said they had investigated the man and his family previously, "a couple of years prior," but didn't elaborate.
"We don't know why this happened," concluded Dotson. "No one will probably know what was going through the minds of these individuals. However, we do know that they were our friends, they were our neighbors and that we loved them."
The White House also released a statement on Thursday, which said President Joe Biden and wife Jill were "mourning with the Enoch City, Utah community in the wake of a tragic shooting that has reportedly claimed the lives of five children and multiple adults in their family home."
"Too many Americans have lost loved ones or had their lives forever changed due to gun violence, and gun violence remains the leading cause of death for children in America," the statement continued. "Less than one month after we marked 10 years since the Sandy Hook tragedy, another mass shooting has claimed the lives of five more children in Enoch City."