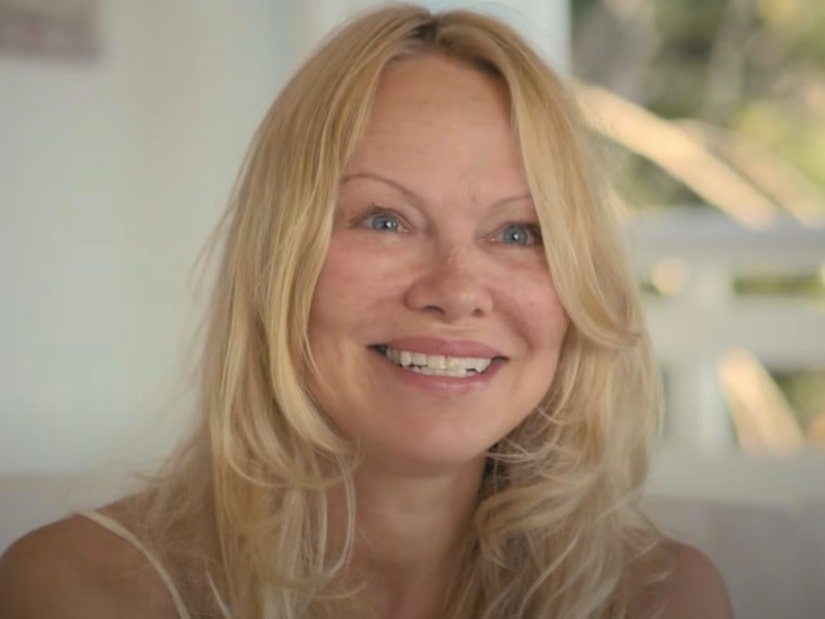 YouTube / Netflix
"Now that it's all coming up again, I feel sick," she says in the clip, which also includes footage of her sons addressing her famous love life.
Pamela Anderson is taking control "of the narrative for the first time" in her new Netflix documentary, "Pamela, a love story."
Dropping later this month on the streamer, the project is described as "an intimate and humanizing portrait of one of the world's most famous blonde bombshells," following her "life and career from small town girl to international sex symbol, actress, activist and doting mother."
Anderson, 55, appears without makeup throughout most of her interviews in the just-released trailer, as she, at one point, seemingly reacts to Hulu's "Pam & Tommy" series -- which chronicled the public fallout of her leaked sex tape with ex Tommy Lee.
"I didn't sleep last night at all. I blocked that stolen tape out of my life in order to survive. And now that it's all coming up again, I feel sick," she says in the footage, without directly referencing why the tape was making headlines again. "I want to take control of the narrative for the first time."
Throughout the rest of the teaser, she opens up about what she was up against as a sex symbol of the '90s thanks to her spreads in Playboy and her work on shows like "Baywatch."
"I didn't feel like I had a lot of respect. I had to make a career out of the pieces left," she explained. "But I'm not the damsel in distress."
"I put myself in crazy situations and survived them. I don't care what people think because it's the only choice I had," she adds. "If I cared what people think, I wouldn't be here."
Her two children with Tommy, Dylan Jagger Lee and Brandon Thomas Lee, also appear in the footage -- with Dylan referring to his mom's infamous love life.
"Maybe it's her favorite thing in world, falling in love. And loves the idea of falling out of love too," he says.
FYI: Brandon is also an executive producer on the project.
Speaking with People, director Ryan White said Anderson was an open book with him.
"She told me, 'Ask me anything — nothing is off limits,'" he said. "But in regards to the edit, she didn't play any role at all. She has no interest in seeing the final film because for her it's all about the experience of making something and staying in that moment."
"Pamela, a love story" drops January 31, 2023.