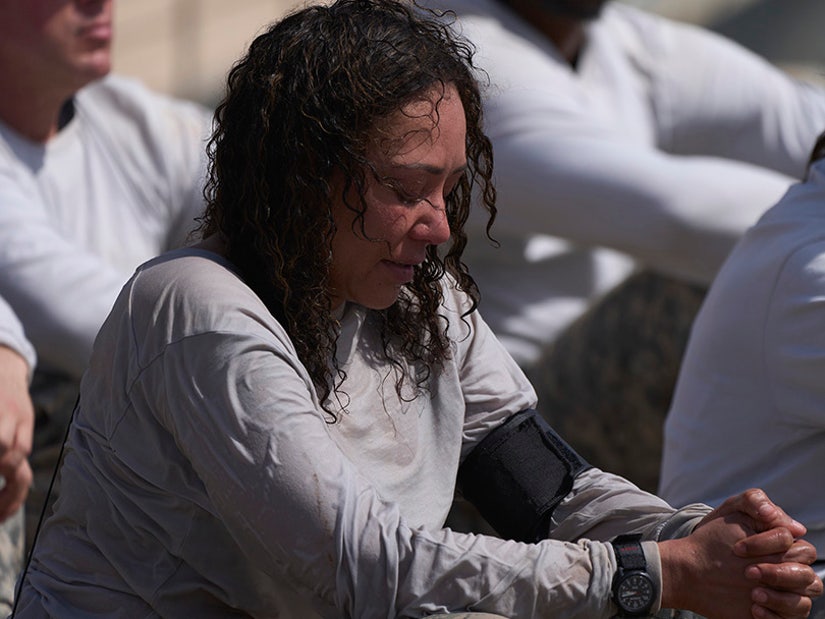 Fox
The Spice Girl said that getting yelled at and told what to do by a man as part of the Fox reality show proved to still be a trigger.
The whole idea behind Fox's "Special Forces: World's Toughest Test" is to strip these celebrities to their core and see what they're made of. Based on a British format, it's designed to be emotionally and physically brutal.
This one proved to be the proverbial straw that ended her journey on the show. She was only two days in, but it proved to be two days too much for one very specific reason.
"I just can't do it one more night," she confided to fellow contestant Mel B. "I can't do it." The format of the show is that no one gets eliminated. The only way they leave is by getting medically evacuated or choosing to leave.
After two days, Jamie Lynn said she couldn't be away from home any longer. "I miss my children when I'm away from them for a couple of hours," she revealed in a confessional. The 31 year old is mother to 14-year-old Maddie and four-year-old Ivey.
On top of that, she said that being away from her kids, "even if it's something for myself," makes her "feel like a crap mom."
Mel B struggled with Jamie Lynn's departure, but the Spice Girl powered through and even completed the week's challenge of staying inside a submerged car for 20 seconds before swimming out the back window.
But even as she was succeeding at the tasks, the trainers could see that she, too, was struggling. Mel explained that she chose to do the show to reclaim herself after a long and abusive relationship.
"This for me is about taking back my own power, my own control," she said. Even seven years out of that relationship, the singer says she's only "dealt with it in bits and pieces."
"The reminder of the self-worthlessness and being called so many names day after day for 10 years, it comes back when I get told, for example, that you've done really well," she shared. "because when that happened, I would always go home to something that was just devastatingly bad."
She'll think she's doing fine, "but then the reminder of the self worthiness and being called so many names, day after day for ten years, comes back."
She was told that persevering and staying the course could be therapeutic and help her shed the weight of the past, but it was that same past that would creep back in later.
Obviously, as part of the process, the trainers are aggressive like drill sergeants, shouting at the contestants. This proved too much for Mel, still mentally and emotionally processing her years of trauma.
"I know I say I can handle someone yelling at me because I am used to it but being put in these situations and being told what to do by a man is still a trigger," she said in a confessional at one point.
Ultimately, she decided that she'd experienced enough, proven to herself that she can endure these conditions ... at least for a little bit.
"I think I've done what I set out to do," she told one of the trainers. "I've taken orders. I've done it. I didn't expect to last, like a day. I've done it now, I think that's really good."
Mel B was married for ten years to Stephen Belafonte until their divorce in 2017. Prior to that, she was married for two years to Jimmy Gulzar. She is currently involved with Rory McPhee.
She had previously alleged physical and verbal abuse in her marriage to Belafonte and filed a restraining order. He denied the accusations at the time, but a judge ultimately granted the order.
Also departing in the second episode was former Olympic gymnast Nastia Lukin, who walked away because others felt she had received special treatment during an assignment and she didn't want to deal with that.
It's only been three days and already seven of 16 contestants have left the competition. Among the nine remaining are "Bachelorette" Hannah Brown, "RHOA" star Kenya Moore, and "7th Heaven" star Beverley Mitchell.
New episodes of "Special Forces: World's Toughest Test" air Wednesdays at 9 p.m. ET on Fox.