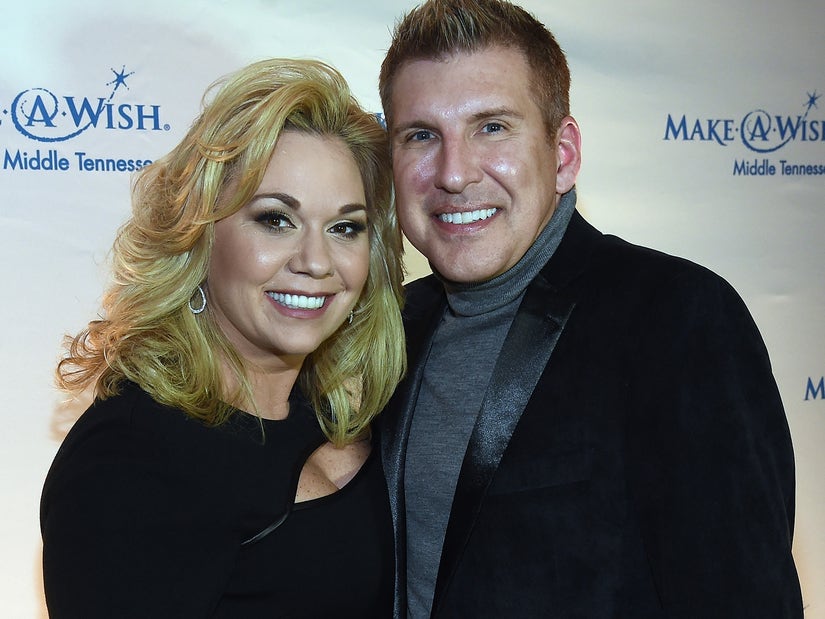 Getty
The latest episode of "Chrisley Confessionals" dropped Wednesday, just one day after the reality couple surrendered to authorities to begin their prison sentences.
Todd and Julie Chrisley may be behind bars for the next little while, but just one day into their respective sentences, they have one final message for their fans, recorded before they surrendered to prison.
On Wednesday, the family dropped the latest episode of their "Chrisley Confessionals" podcast, which featured the reality couple indicted on charges of tax evasion and fraud. Even as they begin their prison terms, the couple maintains their innocence.
"You just have to hope and pray to God that when one division of the judicial system fails, that the next level, which is the appellate court, sees the mistakes and tries to correct those mistakes," Todd said on the latest podcast.
He reported on Tuesday to Federal Prison Camp Pensacola in Florida to begin serving a 12 year sentence. Julie is approximately two-and-a-half hours away, starting her seven year sentence at Federal Medical Center Lexington, per TMZ.
"We do believe that this test will become a testimony," said Julie on the podcast. "We do believe that there is purpose in this pain and we do not believe that this is the end of the road for us, that we are just beginning to scratch the surface of God's will for our lives."
Todd echoed Julie's faith, saying, "You have to put your faith in God and hope that God is going to lift you up and push you forward. And that's what we're doing right now."
He also said that he had a sort of peace about this next step "because I know this is not my final destination." Instead, he has "faith that the judicial system is going to turn it around," adding, "I also have faith that the appellate court is going to see this for what it is."
Even as they begin their respective prison sentences, Todd and Julie are appealing their case. They had previously asked they be released on bail pending the appeal, but this request was denied.
"They didn't do these things and they're going to fight to get their name cleared," the couple's attorney Alex Little told ET on Wednesday. He also wanted to assure their fans that "they are the same people they've always been."
Todd closed the podcast with a message for their supporters. "We love each and every person that calls in, each and every person that considers themselves a fan," he said. "You will hear back from us soon. Good luck and God bless."
According to Little, it is possible the Chrisleys will be able to continue recording their podcast while behind bars, depending on the policies of their respective prisons. It's also possible their children could carry in in their absences.