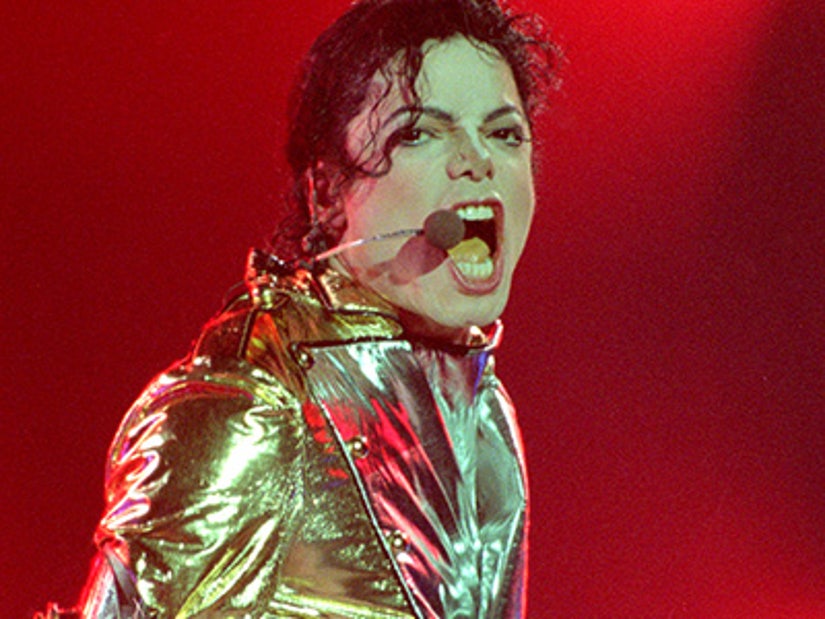 Getty
"No one is talking about 'cancelling' this movie, which will glorify a man who raped children," says Dan Reed, director of the controversial documentary that alleged years of sexual abuse.
As development of an upcoming biopic on the King of Pop moves forward, "Leaving Neverland" director Dan Reed is stunned at the "total absence of outrage."
In January 2019, Reed's docuseries "Leaving Neverland" captured the nation. In it, two men alleged that Jackson groomed and sexually assaulted them over a span of years when they were young.
Mark Robson claims that he was seven years old when Jackson first abused him, while James Safechuck was allegedly ten. Both men detailed Jackson befriending them and their entire families, inviting them to stay at his Neverland Valley Ranch.
"No one is talking about 'cancelling' this movie, which will glorify a man who raped children," wrote Reed in a scathing condemnation for The Guardian.
"What the total absence of outrage accompanying the announcement of this movie tells us is that Jackson's seduction is still a living force, operating from beyond the grave," he continued. "It seems that the press, his fans and the vast older demographic who grew up loving Jackson are willing to set aside his unhealthy relationship with children and just go along with the music."
The new documentary film is being produced by Graham King, Oscar-winning producer of "The Departed" and the Freddie Mercury biopic "Bohemian Rhapsody," alongside the co-executors of Jackson' estate, John Branca and John McClain.
With the involvement of the latter two men, Reed cited a Hollywood Reporter article that questioned how the film might address the more controversial aspects of his life. The estate has maintained Jackson's innocence, as he did before his death. The singer was never convicted of any wrongdoing.
Reed questioned this "gentle raising of eyebrows," as he described THR's approach to the topic, which he said has been typical of press coverage.
"In an era when full-throated outrage accompanies anything that smells of delegitimization or insensitivity against a vulnerable group, it amounts to a deafening silence," he wrote.
To those who don't believe Jackson did anything wrong, Reed brought up the uncontested fact he would invite young children into his bedroom at night. Jackson's admission of this in Martin Bashir's 2003 documentary "Living with Michael Jackson" triggered the series of investigations which would dominate his story until the end of his life.
Both documentaries, Bashir's and Reed's, have been met with criticism. Bashir was accused of manipulating his final edit to paint Jackson in a negative light. Jackson countered with a response piece for Fox where he presented unused footage that was more complimentary, and supporting interviews of his parenting and behavior.
Like Bashir's documentary, "Leaving Neverland" was criticized as being one-sided as its focus was almost entirely on Jackson's accusers and their largely unsubstantiated stories. Lawsuits filed by both men based on their allegations were dismissed.
In the wake of the documentary, other young men who'd spent time with Jackson including Macauley Culkin, Aaron Carter and Corey Feldman all asserted that nothing sexual happened with them.
Jackson's nephew Jaafar Jackson has been tapped to play his late uncle in the forthcoming biopic. The Lionsgate film titled "Michael" will be directed by Antoine Fuqua, who announced Jaafar's casting Monday on Instagram.
Fuqua, and members of Jackson's family shared a photo of Jaafar in what looks like a dance rehearsal, striking an iconic MJ pose.
Prince Jackson expressed his excitement and support of the project, captioning the image, "I'm confident we are all going to do our best to show the world a part of my father they've never seen and that they deserve to see."
Waiting for your permission to load the Instagram Media.