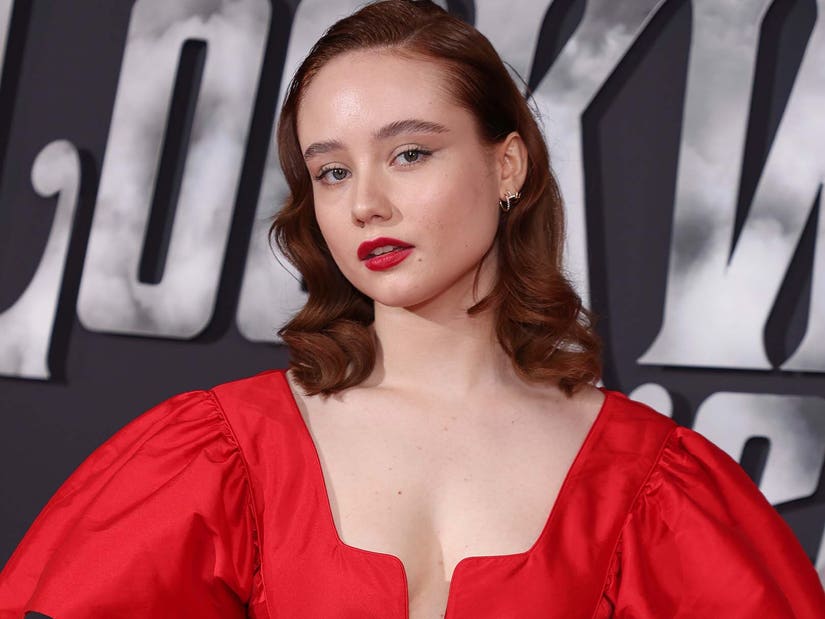 Getty
Fans took to the internet to share funny explanations for her absence in season two.
Ruby Stokes is responding to fan's hilarious memes about her whereabouts in season two of "Bridgerton."
The 22-year-old was missing in action in the Netflix series' second season after playing a big part in the show's first season as Francesca Bridgerton. Fans began to question her disappearance and took to the internet to create funny memes to explain her absence.
"I did see the memes people were creating, and they tickled me!" Stokes admitted in an interview with Variety. "They were funny and very joyous, but I don't want to delve too deep sometimes, because you can read a lot of stuff and start overthinking things. I like it to end my scrolling somewhere."
Stokes left the hit period-inspired drama after she booked the lead role as Lucy Caryle on the streaming giant's new series "Lockwood and Co." between the first two seasons of "Bridgerton."
"Lockwood and Co." is based on Jonathan Stroud's book series and premiered on Jan. 27.
"Every lesson I learned on Bridgerton was so valuable, and it propelled me and allowed me to go on and take on a lead role on another show," Stokes explained, though admitting that the decision was a hard one to make.
She continued, "It wasn't an easy decision. It was incredible being part of a cultural moment like 'Bridgerton.' The versatility in acting is so joyous. There was something about Lucy that just drew me to her. I found her very exciting and being presented with that opportunity, I wanted to take it and explore it."
When "Bridgerton" returns to Netflix for its third season, fans may be disappointed to find Stokes missing altogether. The role of Francesca was recast due to Ruby's commitments with "Lockwood and Co."
The streaming platform revealed in May last year that Hannah Dodd, 27, would be stepping in to replace Stokes in any upcoming seasons.
At the time, the show's official Twitter account tweeted, "The only thing the Ton loves more than a scandal is a celebration. Do joyously welcome the newest member to the Bridgerton family."