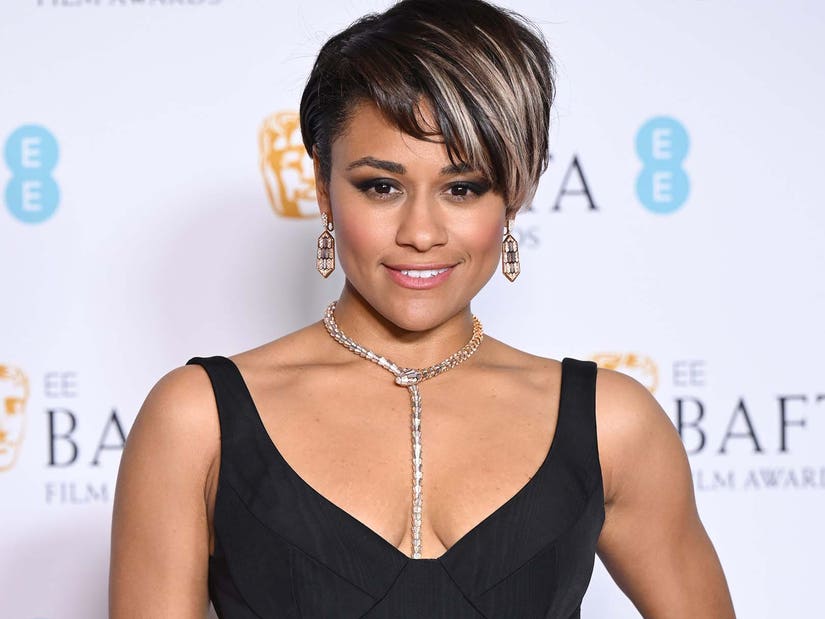 Getty
The "West Side Story" actress is taking the barrage of memes surrounding her opening number at the British Academy Film Awards in stride.
Ariana DeBose is breaking her silence on her viral rap at this year's BAFTA awards.
The Oscar winner left a comment on a meme poking fun at her opening number performance at the ceremony on Sunday.
Following the show's opening monologue, the 32-year-old actress took to the stage to perform "Sisters Are Doing It For Themselves" and "We Are Family" before heading into an original rap that highlighted the ceremony's female nominees.
DeBose later got flack for the performance online, with social media users on Twitter calling the lyrics "cringy" and "painful" to watch. "Angela Bassett did the thing, Viola Davis my 'Woman King,' Cate Blanchett you're a genius, Jamie Lee you are all of us," were the most viral lyrics of the night.
After the online backlash, the "Westworld" star promptly deactivated her Twitter account after receiving a barrage of negative comments.
In a series of memes making fun of DeBose's lyrics posted to Instagram, the actress left a comment regarding the internet's endless jokes about the number.
Waiting for your permission to load the Instagram Media.
Some of the memes in the post included a grandmother saying "Angela Bassett did the thing," to which her granddaughter responded, "Sure Grandma, let's get you to bed." While another used a photo of former President George W. Bush learning about the 9/11 attacks for the first time. The picture depicted a man whispering in his ear, "Sir, Angela Bassett did the thing."
DeBose simply wrote, "Honestly I love this."
Following the social media criticism, BAFTA award show producer Nick Bullen came to the defense of the "West Side Story" star, claiming that the number she and her team organized was a hit.
In an interview with Variety, Bullen explained he had no regrets about the number and felt it "spoke to what we wanted to do."