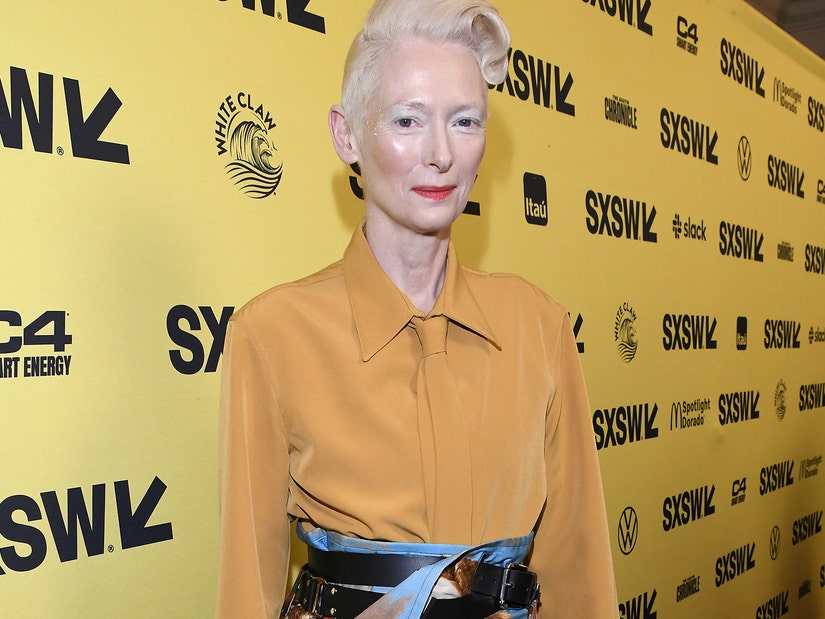 Getty
"I was told to wear a mask at all times, and I'm not," Swinton said of a new film project while speaking at SXSW
Tilda Swinton has grown frustrated with the never-ending pandemic.
The star shared her thoughts while at the South by Southwest film festival, where she asked the mask-less crowd in attendance, "I mean, in Texas did people wear masks? I have to ask."
Later in the conversation she said, per Variety, "I'm about to shoot a picture in Ireland, and I was told to wear a mask at all times, and I'm not."
"I'm sure this is being recorded," Swinton said before telling the audience she was "very healthy."
Over a year ago, Swinton spoke to W Magazine about the effects that Long Covid had on her health and her experience filming.
"I was coughing like an old gentleman who smoked a pipe for 70 years, and had nasty vertigo," Swinton told W. She further elaborated on how Long Covid is affecting her life as an actress on the set for Wes Anderson's latest film "Asteroid City".
"I'm normally quite quick at studying, and picking stuff up, but this was like chewing a really big piece of gum. I couldn't remember my lines," noted Swinton, who said that Anderson likes lines to be read quickly, as per his quirky directing style.
"I don't think that anybody should have the right to demand that you're forced to do the testing, forced to wear the mask, and forced to get vaccinated three years on," says Harrelson, "I'm just like, Let's be done with this nonsense."
Tim Robbins also went to Twitter to support Harrelson, commenting that "Woody is right. Time to end this charade." Robbins also tagged SAG-AFTRA, whose President, Fran Drescher, is also against the Covid protocols.
Swinton attended the festival to promote the new A24 film "Problemista", which stars her and director Julio Torres.
The film premiered at the film festival on March 13th, which according to Variety, follows "Alejandro (Torres), an aspiring toy designer from El Salvador who struggles to bring his unusual ideas to life in New York City. As time on his work visa runs out, a job assisting an erratic art-world outcast (Swinton) becomes his only hope to stay in the country and realize his dream."