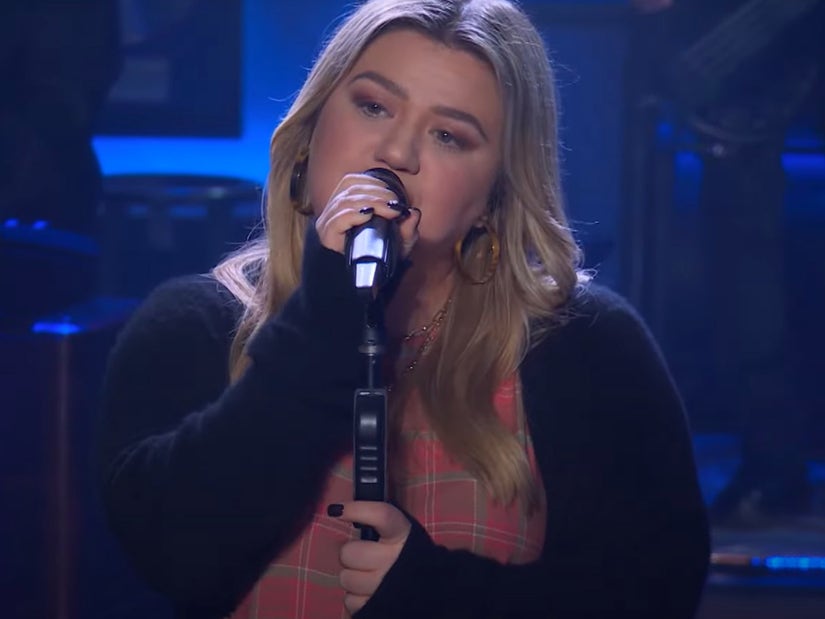 YouTube
Last time we checked, 'abcdefu' by Gayle didn't go like this.
Kelly Clarkson seemed to be sending a message to her ex-husband Brandon Blackstock with the latest "Kellyoke" cover on her daytime talk show.
While the OG "American Idol" tackles a different song every day on the show, her cover of Gayle's "abcdefu" featured a few lyric changes that certainly made it fit more with Clarkson's own personal life.
The changes are right at the top of the song, as she sings, "Forget you and your dad and the fact that you got half and my broken heart, turn that s--- into art." That's pointedly different from Gayle's original -- which starts with her singing, "F--- you and your mom and your sister and your job and your broke-ass car and that s--- you call art."
Clarkson and Blackstock tied the knot back in 2013, until Clarkson ultimately filed for divorce due to "irreconcilable differences" in June 2020. Since the split, things got messy in court, as they hashed out both their divorce and custody arrangements until they were finally settled in 2022. In the end, he got $1.3 million, $45,600 a month for child support, as well as $115,000 spousal support through 2023.
Clarkson was awarded primary custody for the pair's children.
As for why she's possibly calling out her ex-father-in-law too ... well, in addition to the divorce and custody battles, Clarkson also sued Brandon, his father Narvel Blackstock and their management firm -- which managed her for 13 years.
She accused them of "demanding unconscionable fees and compensation," acting against her "best interests" and operating without the correct license; the case is ongoing.
And when it comes to turning that "s--- into art" lyric, Clarkson just revealed this week that her new album, "Chemistry," is coming soon.