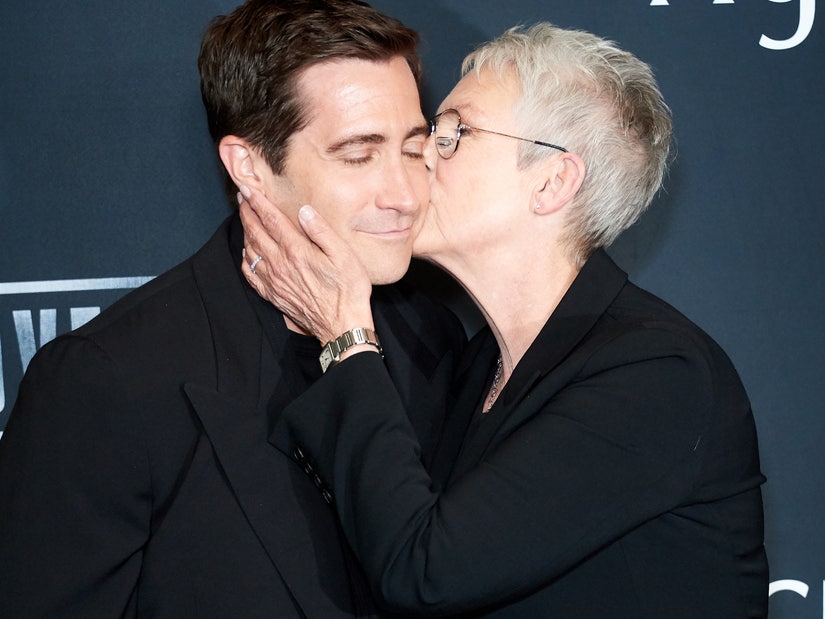 Getty
The "Everything, Everywhere, All at Once" star shared how Gyllenhaal spent the pandemic baking bread and doing fitness challenges
It's no secret that Jake Gyllenhaal comes from Hollywood royalty, and the same can be said of his godmother-- none other than scream queen icon Jamie Lee Curtis.
The two took to the red carpet and spoke to People for Gyllenhaal's new film, "The Covenant," which premiered in Los Angeles this week. Jamie Lee was there to support her godson and revealed the star and his girlfriend lived with her during the COVID lockdown.
"We've just gotten to know each other," revealed Curtis. "He also lived with me during COVID for almost a year. He and Jeanne [Cadieu] lived in the house next door that I have. And so there was also that. For a minute."
Curtis also revealed that Gyllenhaal spent his quarantine like many others, baking homemade bread.
"He made a lot of sourdough bread, a lot," shared the "Halloween" icon, adding that it was "very good." His quarantine hobbies didn't stop there, according to Curtis.
"So signing, acting, sourdough," added Curtis. "And he did that test where you do a handstand against the wall and take your shirt off and put it back on."
Gyllenhaal also added that his sourdough love hasn't ended with the lockdown.
"I am still eating sourdough," noted Gyllenhaal. "Yes. I haven't stopped. Even though we're out of the pandemic, I am still making sourdough."
The seemingly random connection between Curtis and Gyllenhaal stems from the actor's parents, who are both in the film industry as well. Jake's mother, Naomi Foner, is a screenwriter best known for the Oscar-nominated film "Running on Empty."
His father is Stephen Gyllenhaal, a director who has been making films for decades. However, the actor's parents are no longer together. Jake is also siblings with actress Maggie Gyllenhaal.
Curtis, a close friend of the Gyllenhaals, also remembered the advice she would give to a young Jake.
"I sort of looked at him and said, 'I've done this for a long time. You're just starting. There may be things your parents don't have the experience, strength, and hope that I do. Please use that if you need to'."