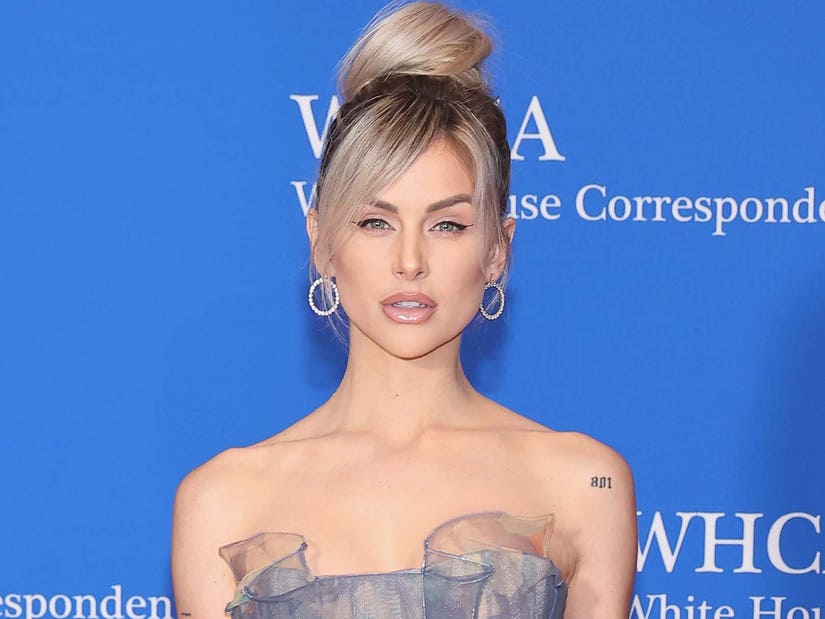 Getty
"Although Vanderpump Rules falls under the unscripted sector of TV, that is not an excuse for me to remain silent," the Bravolebrity wrote.
In solidarity with striking writers, the 32-year-old Bravolebrity announced she would be staying home in a statement shared with The Hollywood Reporter. Kent was nominated alongside her "Vanderpump Rules" co-stars Ariana Madix, Katie Maloney and Scheana Shay for Best Reality Onscreen Team, while the show is up for Best Reality Series. She was also scheduled to present at the awards ceremony.
"I am so honored to be nominated this year and thankful to all my fans who have been voting but I have decided to stay home in support of the many hard working writers who deserve to be compensated fairly," she wrote.
"Although Vanderpump Rules falls under the unscripted sector of TV, that is not an excuse for me to remain silent and carry on as if there isn't so much at stake for every writer and their families," she concluded. "We have to protect our creators and I hope you'll stand with me and many others as we do so until we reach a resolution (hopefully very soon)."
The "Give Them Lala" podcast host's statement follows Drew Barrymore's exit; while she was set to host the show, she backed out on Thursday because of the strike. In a statement to Variety, Barrymore opened up about her decision to drop out of Sunday's awards show, and why it's important for her to support the writers.
"I have listened to the writers, and in order to truly respect them, I will pivot from hosting the MTV Movie & TV Awards live in solidarity with the strike," the daytime talk show host shared. "Everything we celebrate and honor about movies and television is born out of their creation. And until a solution is reached, I am choosing to wait but I'll be watching from home and hope you will join me. I thank MTV, who has truly been some of the best partners I have ever worked with."
Though she won't be gracing the MTV Movie & TV awards stage, the 48-year-old actress agreed to host the 2024 awards.
"I can't wait to be a part of this next year, when I can truly celebrate everything that MTV has created," she said, "which is a show that allows fans to choose who the awards go to and is truly inclusive.​"
Variety noted that Barrymore will possibly still be featured in the show as she has already filmed pre-taped segments. However, in her absence, the telecast will be hostless.
The MTV Movie & TV awards will still air on Sunday live from the Barker Hangar in Los Angeles as scheduled. While there will also be no red carpet for the event, the Writers Guild of America announced Friday that they plan to picket the ceremony.