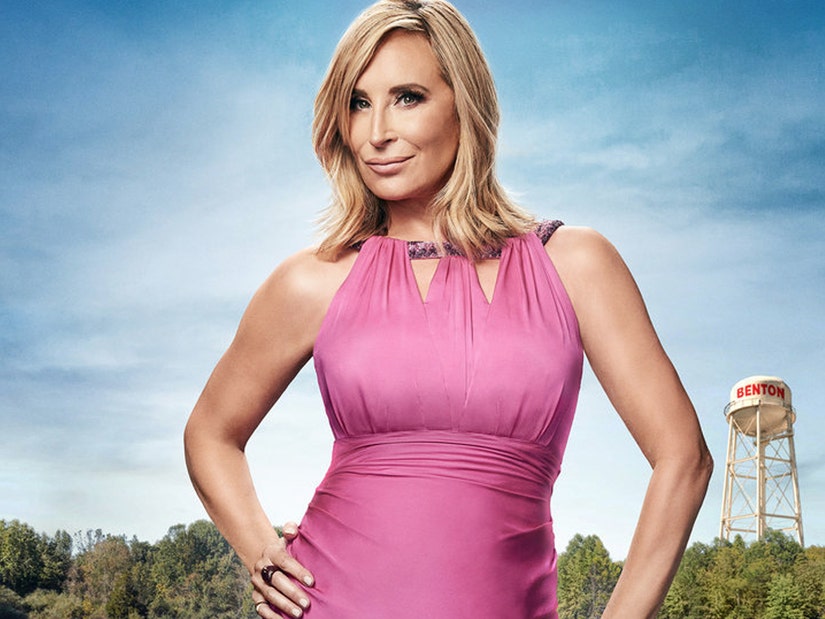 Bravo
The Real Housewives star revealed an intimate mishap she had while filming her new show, "Luann and Sonja: Welcome to Crappie Lake"
Sonja Morgan is getting candid about some experiences she had while filming her new reality show, Luann and Sonja: Welcome to Crappie Lake.
While speaking on Page Six's Virtual Reali-Tea podcast, Morgan's mishearing of a word led to the discussion of a great anecdote about filming.
"Episode two Sonja, you caught something yourself!" noted the host, before Sonja butted in.
"Popped or pegged, what'd I do?" she chimed in.
"I popped a stitch from my liposuction," she said of her sexual encounter with a trucker in Illinois, adding that her castmate Luann de Lesseps was less than thrilled with her actions.
"Luann got over that real quick. She was like, 'Sonja, you can't be wearing a compression garment on the show. It's 110 degrees,'" added Sonja. "The lipo has to drain and I didn't know all this for reals. But we get through anything, Luann and I. We have no problem."
De Lesseps also added that her sexual partner probably wasn't aware of the surgery to begin with.
"It didn't even register in this guy's head," she noted.
Luann & Sonja: Welcome To Crappie Lake sees the two Real Housewives as they help to rebuild the small town of Benton, Illinois after it was hit hard by the effects of the pandemic.
The series premieres on July 9th on Bravo at 9/8c, watch the trailer below.