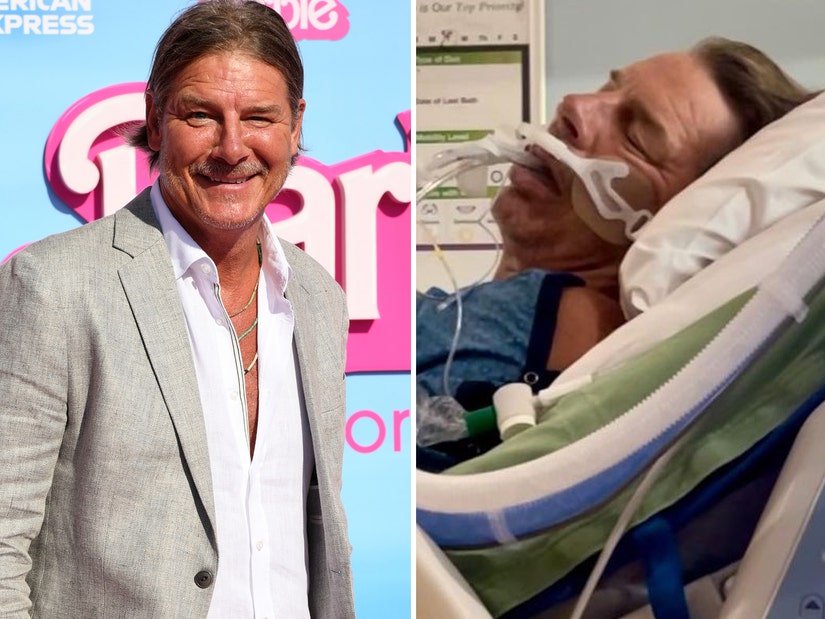 Getty/Instagram
Ty Pennington went from the red carpet at the Barbie premiere to the ICU after he woke up and "could hardly breathe."
Ty Pennington had a whirlwind week, one which began with him attending one of the biggest premieres of the year ... and ended with him in the hospital.
The HGTV star detailed his wild past few days in an Instagram post shared Friday, revealing that he underwent emergency surgery after a sore throat turned out to be something far more serious.
"From the red carpet, to the ICU… this last week has been interesting!" he began, prefacing his post by letting everyone know he's "okay now" but was "still recovering." He then explained what happened to him, in an attempt to "shed some light on why I was MIA" from social media.
Waiting for your permission to load the Instagram Media.
He said that after attending the Barbie pink carpet premiere on Sunday, he flew to Colorado to film on Monday. Come Tuesday morning, however, he "woke up at 4am and could barely breathe."
"Turns out, that sore throat I've had for the last month was actually an abscess which had grown so large it was closing off my airway," he continued. "Next thing I know, I was intubated and flown to the ICU in Denver."
He then had surgery on Wednesday and was released from the ICU on Thursday.
"Thank you so much to all the amazing staff at St. Anthony's in Lakewood, CO & Summit Health in Frisco for taking such a great care of me," he said, before calling his health scare "a great reminder to LISTEN to your body when it's telling you something."
He added the hashtag #JustHappyToBeHere ... before sharing a photo of a note he apparently wrote while he was on "heavy sedatives," proving he was "still in the right frame of mind."
His biggest concern at the time: "I need to put on my Speedo."
Waiting for your permission to load the Instagram Media.