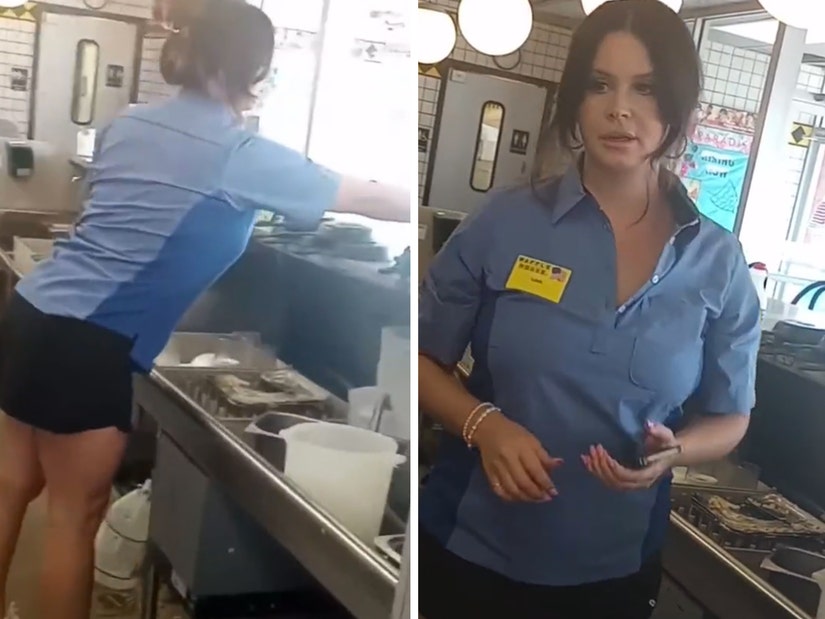 Twitter
Videos and photos of the "Blue Jeans" singer in a uniform doing shift work has the internet totally perplexed
The singer was spotted working a shift in a Florence, Alabama Waffle House and fans are left puzzled as to why.
The "Blue Jeans" singer even had her own uniform and "Lana" name tag.
There's speculation that the act could be linked to her new song Paris, Texas in which she sings, "I took a train to Spain, just a notebook in my hand/Then I went to see some friends of mine, down in Florence, Alabama."
The song comes from her most recent album, Did You Know That There's a Tunnel Under Ocean Blvd which released in March of this year.
AL.com reported they asked local studios if Lana had been recording, but they dismissed that as a possibility.
Fans who interacted with Lana are also marveling at how nice the singer was.
"It was a bit surreal. I just told her how much I loved her music and her work in general. She was super lovely, and incredibly nice," one fan told AL.
"She was so down to earth and real with us," said another.