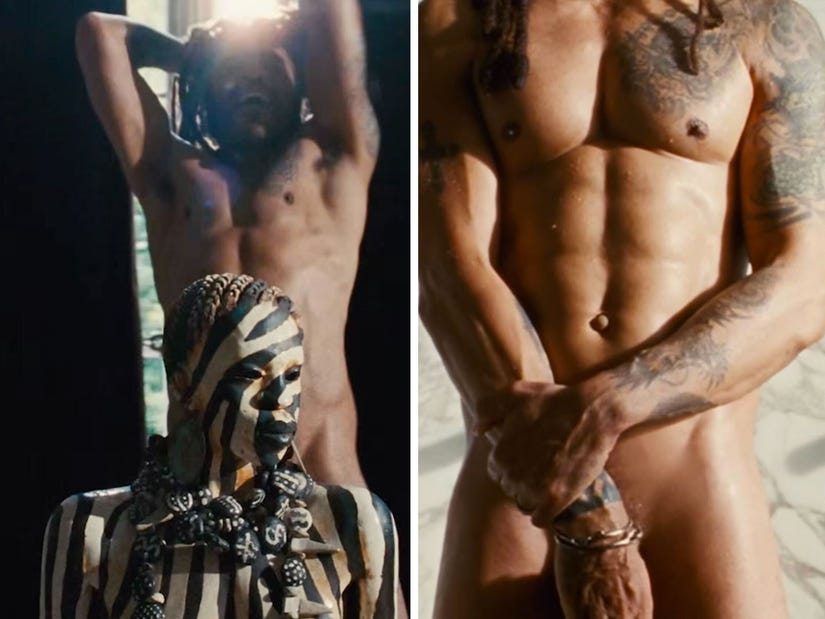 Instagram
Kravitz leaves only the tiniest sliver to the imagination in an eye-popping new music video for "TK421"
Kravitz dropped the full NSFW video on Thursday morning, which you can watch below:
original story below: 10/11/2023
Lenny Kravitz has proven once again he probably has the most impressive physique in rock and roll -- and that's saying something.
The 59-year-old took to Instagram on Wednesday to tease the drop of his latest music video for new song "TK421."
Besides the title, Kravitz didn't say much else other than the video would hit the internet on Thursday at 12 p.m. ET.
Waiting for your permission to load the Instagram Media.
In the fast clip one thing becomes abundantly clear: there's lots of naked Lenny Kravitz.
Besides the title of the song being repeated over and over, you get plenty of glimpses of his bare and ripped abs.
One shot, in particular, shows the rocker completely nude offering a full-frontal view with only his fingers covering the important bits -- and even those digits are counting down, teasing a potential glimpse.
Watch the NSFW clip above!