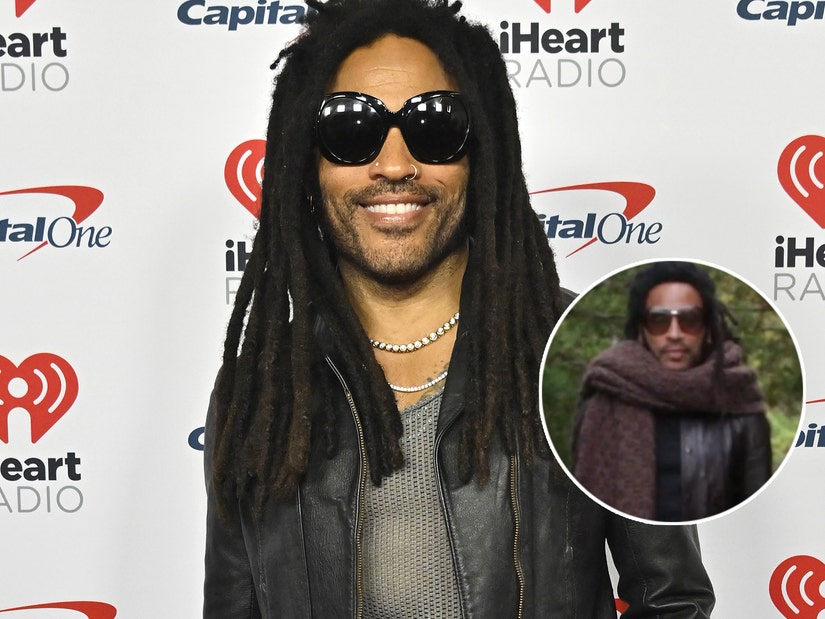 Getty/TikTok
Lenny Kravitz leans into the viral craziness with his TikTok debut, bringing back the iconic -- and massive -- brown scarf that went viral more than ten years ago to help usher in the fall.
It's fall and that means it's giant scarf season ... at least if your name is Lenny Kravitz. The "Fly Away" singer busted out his most viral accessory for a hilarious TikTok debut.
The Tonight Show host spoke for all of us when he replied, "But Lenny, this is not a scarf. It's a blanket."
That was already six years after the infamous scarf's first appearance took over social media, and it's become as inexorably tied to the kickoff of the fall season as Justin Timberlake is to the beginning of May or Mariah Carey is for the Christmas season.
At least Kravitz is finally fully aware of the dimensions of his clothing choice, saying as he walks toward the camera, "Grab your big scarf, it's the first day of fall."
It was dateline 2012 when Kravitz first went out for a trip to the store, innocuously adorned in what he described to Jimmy Fallon in 2018 as "a little scarf" to protect himself from the cold.
Meme makers have spent more than a decade making the scarf bigger and bigger in reshares of the classic picture, but we're starting to wonder if Kravitz didn't have it extended himself as it's looking extra massive in this latest appearance.
Kravitz has always been a style icon, as famous for his eclectic and unique approach to fashion as he is for his music. Almost immediately, Kravitz racked up more than 4 million views and more than 100,000 followers for his lone TikTok video.
The biggest problem he faces now. When you own a platform this thoroughly with your first post ... how do you follow that?