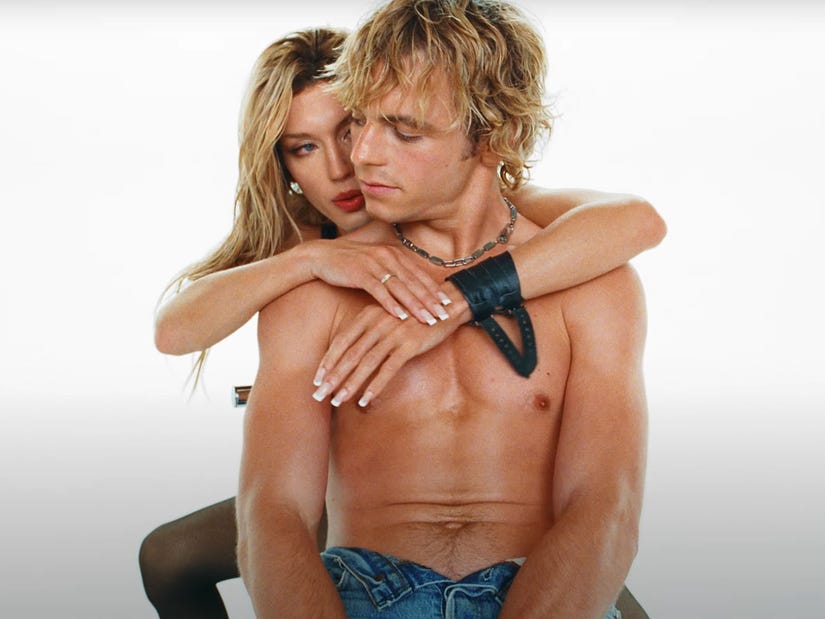 YouTube
In his new music video for his song, "One of Your Girls," the 28-year-old rocked a head-to-toe drag look, complete with long blonde hair, fake nails, stunning makeup looks and several body, hugging sexy outfits.
Troye Sivan underwent a major transformation for his latest music video -- and it was hot, hot, hot!
On Thursday night, the Australian singer dropped the music video for his new single, "One of Your Girls." For the video, Sivan got a jaw-dropping drag makeover, rocking long blonde hair, fake nails, stunning makeup looks and several body, hugging sexy outfits.
And not only did the 28-year-old singer perform in drag, he also danced, showing off some sultry moves. For a good portion of the video, Sivan danced on singer and actor Ross Lynch, who was shirtless, with his toned abs on full display. One sizzling scene included Sivan performing a dance routine on Ross as he sat in a chair.
Sivan posted a clip from the "One of Your Girls" music video to Instagram on Thursday night, and fans went wild, with some admitting they didn't even recognized the pop star at first!
"i was like wheres troye," a person wrote, while another added, "I was watching the video and saying she's so pretty but then I realize it's Troye😂."
"rupauls drag race s16 surprise contestant omg," another fan commented.
Waiting for your permission to load the Instagram Media.
Sivan also appeared to partner with Yves Saint Laurent Beauty for the music video, with The Idol star seen posing or using YSL products in the footage. The official YSL Beauty Instagram account commented on Sivan's post, writing, "It Girl."
Meanwhile, the music video for "One of Your Girls" comes from director Gordon von Steiner, cinematographer Stuart Winecoff, and choreographer Sergio Reis. All three were also behind the music videos for Sivan's two previous singles: "Rush" and "Got Me Started." "Rush," "Got Me Started" and "One of Your Girls" are the three singles off of Sivan's new dance pop album, Something to Give Each Other, which dropped on Friday.
Listen to Sivan's album, below.