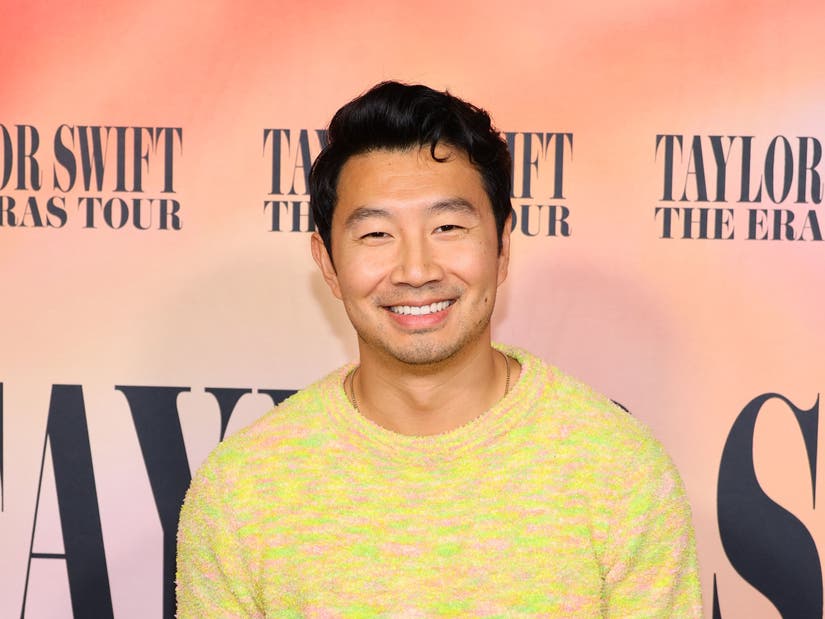 Getty
Simu Liu took to Instagram to reveal that he tore his Achilles tendon, sharing photos of his crutches and walking boot as he recovers from the injury.
Simu Liu is recovering after tearing his Achilles tendon.
The Shang-Chi and the Legend of the Ten Rings star took to Instagram Monday to share the news and thank his friends for carrying him around as he adjusts to using crutches.
"achilles tears aren't so bad when you've got twenty of your best friends to carry you around," Liu wrote before sharing a slew of photos from a "friends sports weekend."
The pics see Liu on a boat with girlfriend, Allison Hsu, as well as Liu standing with the help of crutches as he participates in the athletic event with friends. In addition to the crutches, the Marvel actor showed off the boot he's been instructed to wear.
Liu added, "thanks for the ultimate friends sports weekend, i miss walking but i miss you all more!"
Waiting for your permission to load the Instagram Media.
Hsu shared a pic of her own, writing, "proud of brave boy with torn achilles," over the Instagram Stories snap, which saw her hugging her boyfriend.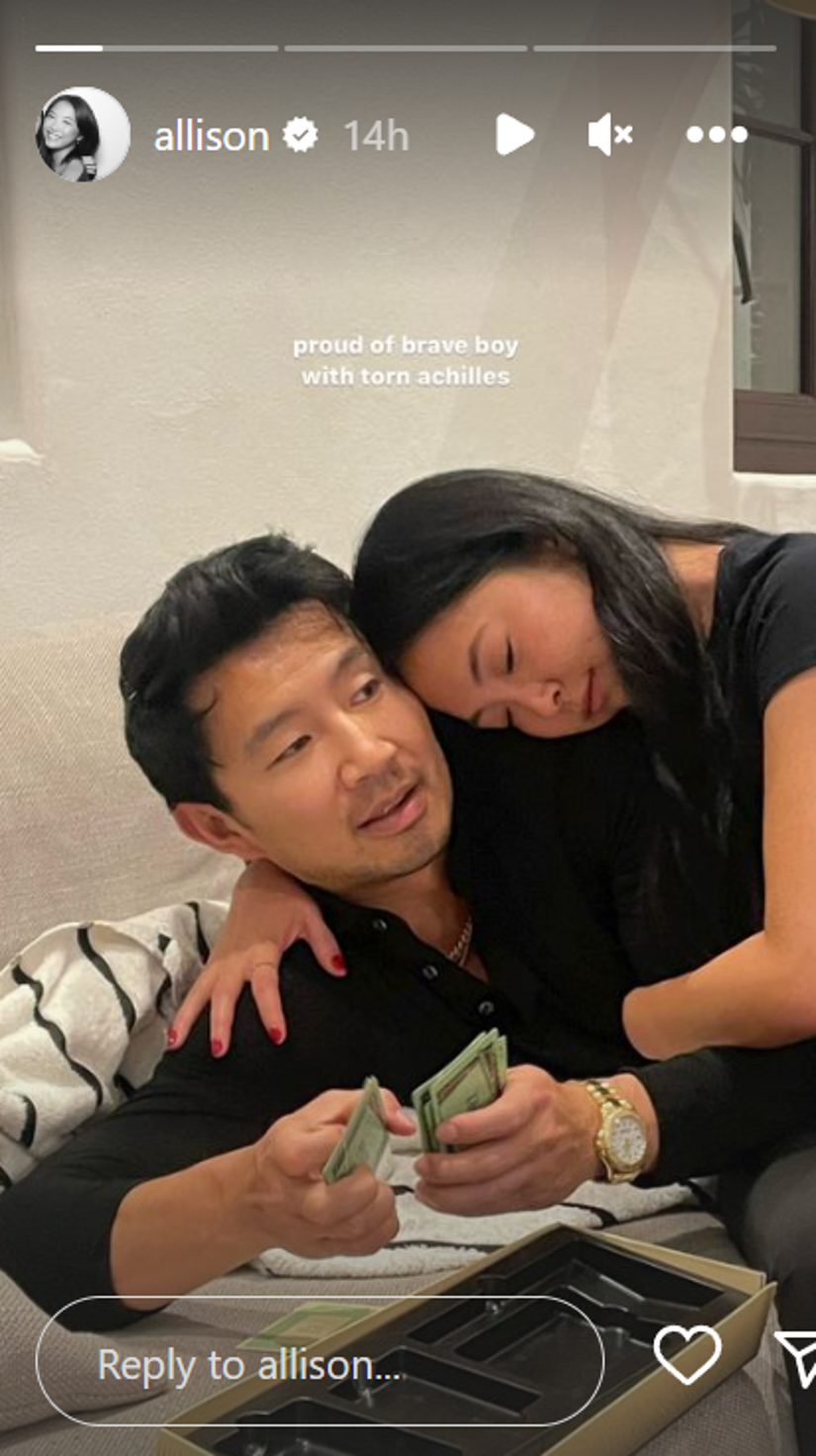 Instagram
As for how he tore his Achilles, Liu has yet to share the details of the incident. The 34-year-old Chinese-Canadian actor was last spotted injury-free during the red carpet premiere of Taylor Swift's The Eras Tour concert movie in Los Angeles, which he attended alongside Hsu.
Liu detailed his experience at the premiere during a recent appearance on Jimmy Kimmel Live, where he officially dubbed himself a Swifite.
"I was freaking out. Allison was apoplectic," he joked.
Things got awkward for Liu, who was sat in front of Swift in the theater, when he realized he needed to go to the bathroom in the middle of the movie. The Barbie star said he didn't want to appear disrespectful to Swift by leaving the theater when he was in plain view, so he tried to hold off on using the restroom for as long as possible.
"Halfway through the movie, I had to pee," Liu recalled. "I had to go so bad because it's like these premieres always start late, and I was downing Diet Coke, and the movie is two and a half hours long. I'm like trying to figure out what the best era is to go that would be least offensive for Taylor.
"And I was like, well it's obviously not going to be 'Reputation' or '1989' because those are my personal favorites. I'm never missing those, you know? And then I'm like, 'Well, I can't wait until 'Midnights.'"
He goes on to say "all the eras are great," but that he ultimately "made the decision to go during 'Folklore'" because he couldn't "hold it anymore."
Liu was also caught on camera dancing during the movie premiere, another "embarrassing" moment for the film and TV star, who realized the concertgoer was trying to capture Swift dancing behind him.
"Well, I'm just embarrassed because I'm like, clearly they're not taking the video for me. So I just feel like I'm in the way," Liu explained. "But then I also feel like, OK, I'm an a--hole if I just sit because then I don't look like I'm enjoying the music. But then if I'm too into it, then I'm stealing her frame."
See more pics from the epic movie premiere below.