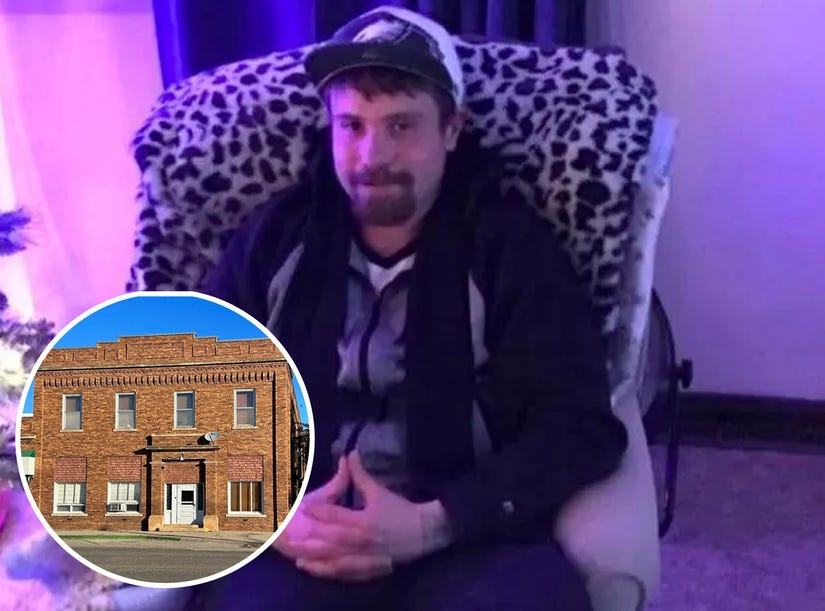 Facebook/News Channel Nebraska
29-year-old Zachariah Andrews was found in the chimney of a Nebraska home last week after going missing in September.
The body of a missing man found inside a Nebraska chimney has been identified.
Zachariah Andrews, 29, was found last week, more than a month after mysterious screams for help were heard inside a Norfolk-area apartment building.
Andrews was positively identified Wednesday, after his body was recovered by a maintenance worker on October 19.
Police told the Norfolk Daily News, that the maintenance worker was investigating a foul odor coming from the chimney of an apartment in the Nebraskan town, just over 100 miles northwest of Omaha, when they discovered what appeared to be human shoes dangling from the shaft.
Andrews, who was last seen alive on September 15, wasn't reported missing until Oct. 3, the same day the Madison County Sheriff's Office issued a warrant for his arrest on seven counts of violating a protection order, after he allegedly made several unwanted attempts to reach an unnamed woman.
Andrews had a bit of a criminal history, earning charges in 2018 for allegedly attempting to entice a 12-year-old girl who was trying to sell a swimsuit on Facebook, and last year, was charged with resisting arrest for kicking police officers when they tried to detain him for allegedly assaulting another man.
The day after Andrews was last seen, Norfolk police received a call from a resident inside the apartment building who claimed they heard mysterious screams.
"The resident reported that he heard a man yelling for help, and that it appeared to be coming from the first floor," police said in a statement.
By the time police arrived, the screams had stopped.
After searching the property and speaking with several residents -- none of whom had heard the screams -- officers left the building. Weeks later Andrews was found dead in a chimney.
While Police believe Andrews' death was accidental, they are still investigating.