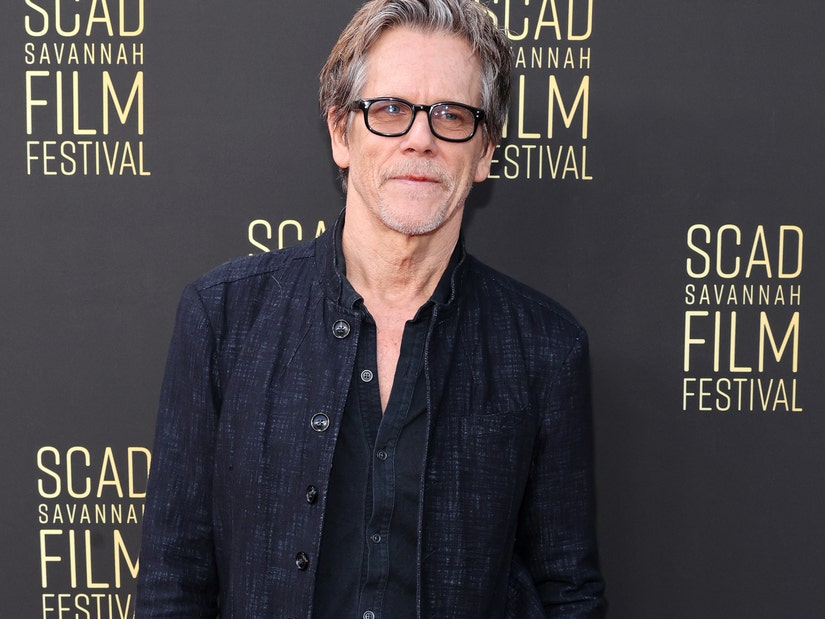 Getty
Kevin Bacon is one of many celebrities taking to social media to celebrating the end of the SAG-AFTRA strike -- including Mandy Moore, Alec Baldwin, Octavia Spencer and more.
Bacon celebrated the good news by re-creating one of the iconic final dance scenes from his 1984 film, Footloose.
Bacon stars as Ren McCormack in the film, a teen who moves to a small town where rock music and dancing have been banned. With his rebellious spirit, he tries to shake up the town and convince the city council to lift the ban on dancing.
In a video shared to X (née Twitter), Bacon is seen in a barn -- not too dissimilar from the abandoned warehouse Ren punch-dances through in the film -- strutting his stuff as the movie's title track plays in the background.
And at 65, Bacon's still got it!
"Strike over! @sagaftra," Bacon captioned the post.
Bacon and his wife, Kyra Sedgewick, were just some of the Hollywood heavy hitters who lent their support to the SAG-AFTRA union amid the 17-week strike, which officially came to an end Thursday morning.
"We have arrived at a contract that will enable SAG-AFTRA members from every category to build sustainable careers," said the actors guild in a statement received by The Hollywood Reporter. "Many thousands of performers now and into the future will benefit from this work."
The statement details "substantial pay increases, guardrails for the use of artificial intelligence" and a "streaming participation bonus." The negotiating committee will release the full details after the full SAG-AFTRA national board reviews it.
The Alliance of Motion Picture and Television Producers (AMPTP) also released a statement following the news, saying the agreement "represents a new paradigm."
The studios said the new agreement "gives SAG-AFTRA the biggest contract-on-contract gains in the history of the union, including the largest increase in minimum wages in the last forty years; a brand new residual for streaming programs; extensive consent and compensation protections in the use of artificial intelligence; and sizable contract increases on items across the board."
For a look at all the writers actors who joined the picket line during both the SAG and WGA strikes, check out the gallery below.