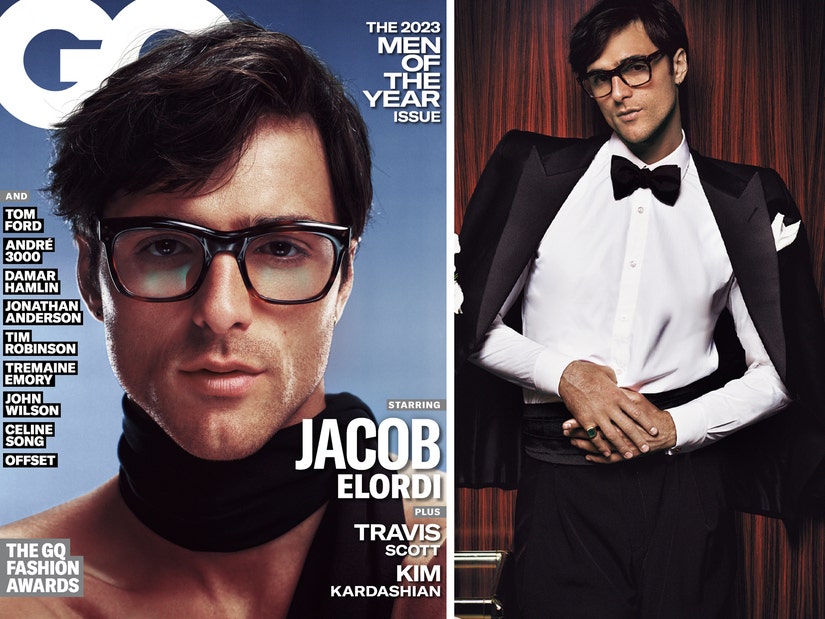 Jack Bridgland/GQ
He also complains about some of the silly food games he's asked to play when promoting a movie, worrying audiences will think, "I just saw him with a banana halfway down his throat on f--king YouTube."
Serving as one of the cover stars for GQ's 2023 Men of the Year issue, Elordi got real about this evolving career -- one that began with his breakout role in the Netflix teenage romcom, Kissing Booth, and evolved to making him a mainstay on Euphoria, and now, a movie star, with with his role of Elvis Presley in the upcoming, Priscilla.
While he's taken on a myriad of roles since stepping onto the scene, Elordi's become more choosey about the parts he picks these days, opting to play a hitchhiking serial killer in He Went That Way, and most recently, a posh aristocrat in this fall's wicked drama Saltburn, but when the opportunity to take that next logical step and cement himself in Hollywood history by donning a superhero cape came his way, Elordi turned it down.
"I've always been told to say a rounded answer or my agent will get mad at me. 'Anything can happen!'" Elordi sarcastically quipped. "And obviously anything can happen, but at this stage in my life, I don't see myself having any interest in that. I like to make what I would watch, and I get very restless watching those movies."
While he was clear that he wasn't knocking any actor who would do a superhero movie or even the movies themselves, Elordi simply said that those types of roles just aren't for him.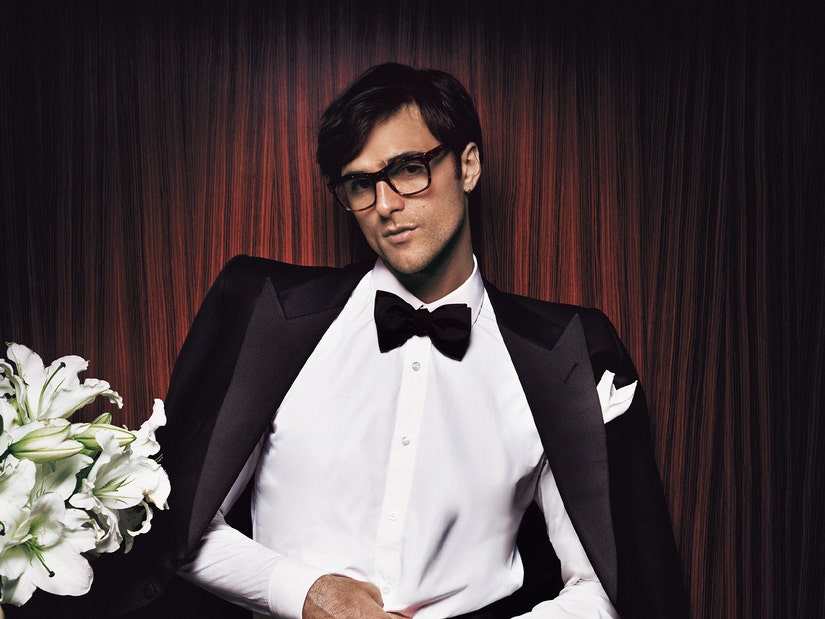 Jack Bridgland/GQ
He continued, "Well, they asked me to read for Superman. That was immediately, 'No, thank you.' That's too much. That's too dark for me."
While touching on his acting future, Elordi also looked back on the earlier days of his career, with the 26-year-old Australian-born actor reflecting on the "miserable" experience of graduating from teen-movie idol to a serious actor.
"I didn't want to make those movies before I made those movies," Elordi said of the Kissing Booth saga, in which he played highschool heartthrob, Noah Flynn. "Those movies are ridiculous. They're not universal. They're an escape."
Speaking on the "one for them, one for me" ethos that can be fairly commonplace in Hollywood, Elordi called it a "trap."
"Because it can become 15 for them, none for you. You have no original ideas and you're dead inside," he explained. "So it's a fine dance. My 'one for them,' I've done it."
Waiting for your permission to load the Instagram Media.
As for his latest role in Priscilla, the Sophia Coppola-directed project told through the perspective of Elvis' ex-wife, Priscilla Presley, Elordi called taking on the role of the "King" exciting, particularly after the Elvis mania that followed with Austin Butler's Oscar-nominated portrayal of the music icon last year.
"It certainly crossed my mind briefly before I'd read the script. I don't want to tell the same story over, especially because he did such a fine job of portraying this man," Elordi shared. "It's a completely different thing. And it's terribly exciting, too, running into the fire a little bit. I can't think of anything more exhilarating."
He even got Priscilla's approval, telling the outlet, "She said I got the voice right, which was everything I needed to get."
While his dreams of becoming a bona fide movie star are undoubtedly coming true, there are still some trappings of fame Elordi is getting used to -- including some of the more gimmicky asks that come while promoting a film, like a video premise in which he's blindfolded and being fed certain foods and having to put on a show trying to guess what the food is.
"And you're a grown f--king man! That stuff's embarrassing," he exclaimed. "Then, also, you watch me choke on a banana with a blindfold on. How will you believe me when it's 1943 and I'm in a prisoner of war camp doing surgery on somebody? 'I just saw him with a banana halfway down his throat on f--king YouTube.'"
The upside? All the free stuff he gets just for being him.
"I never bought a bag," Elordi said. "Maybe that should be something that is exposed about Hollywood. All these people think, 'I wish I had that lifestyle.' I mean, yes, to get them for free -- that's great. What a great lifestyle. But people that have all this money aren't spending it. You just get sent stuff. It blows my mind."