Kendall and Kylie Jenner debuted their first collection with Topshop back in June, and now, you can add some of their festive holiday pieces to your wardrobe!
The famous siblings look stunning in the first ad for their latest collection, with Kendall sporting an LBD with a sexy cutout and Kylie rocking a leather jacket over her shoulders.
While the 20-year-old star is known for her modeling chops, her younger sis is stealing our attention in this photo posted by the fashion house. With that blunt bob and neutral eye makeup, Kylie looks just like Kim Kardashian!
"This collection reflects our favorite holiday fashion. We made sure to include a unique selection of pieces, from glamorous to edgy. Each one is special for the holiday season and captures the perfect party look mixed with effortless LA street style," the girls said. "We really wanted to showcase our personal style but mix it up with a holiday twist. The holidays are always so festive and of course, you have to have the right wardrobe for every occasion. We wanted to design a special line of pieces that capture both an elegant and edgy vibe."
Kendall continues to surprise us with her versatility. The new Victoria's Secret Angel traded in her signature dark hair for a blonde wig in an "Alice in Wonderland"-inspired spread in the latest issue of Vogue.
She looks nearly unrecognizable with platinum locks and exaggerated black eyeliner as she poses alongside a trippy White Rabbit and colorful caterpillar.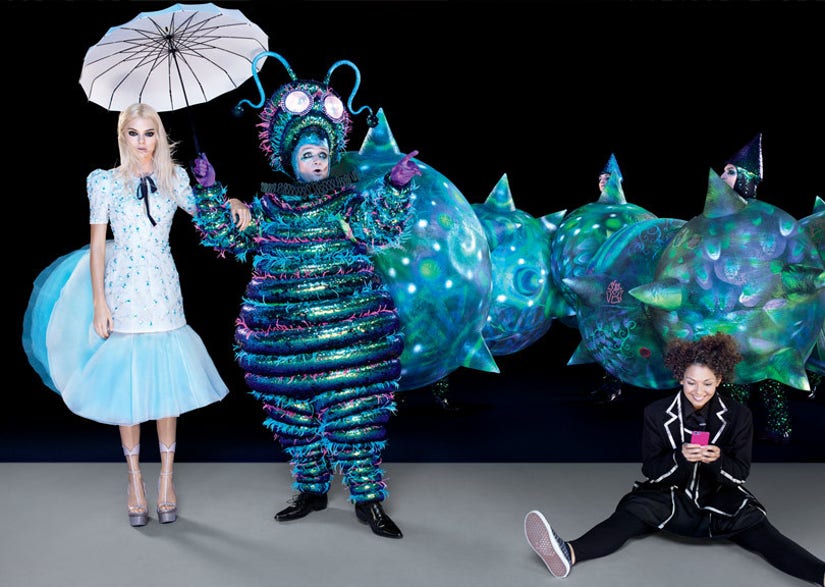 Mert Alas & Marcus Piggot for Vogue
Kendall's modeling career continues to thrive. She was recently named to Forbes' list of highest-paid models, pulling in more than $4 million a year. So, where does she see herself in 10 years?
"I hate saying it, because I don't ever want to sound too cocky, but I want to be one of the best," she told Women's Wear Daily in September. "I want to be like a Christy Turlington, still doing my craft and still killing it. I want longevity and to be able to do this for a really long time."
Right now, she's enjoying the ride. "It feels awesome," she said. "It's always been a dream of mine, so it's really a dream come true. I feel really productive. I'm very competitive with myself. I'm a scheduler. I'm always trying to keep everything together — I'm very OCD and very organized. I like knowing things are coming together the way I wanted them to, and that it all feels right. It's more than I expected. When I first started, I didn't know how people would take me, how it would work out for me. So it's definitely much more than I expected. I try not to expect anything. So coming into it, I was thinking, 'oh, no one's going to like me.'"