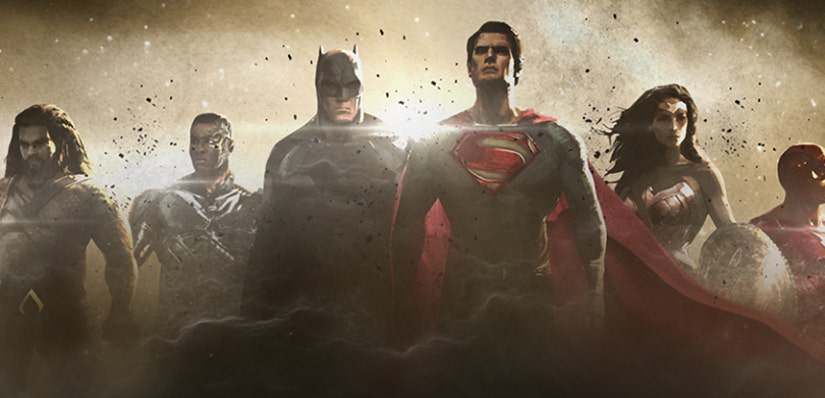 DC Films
Warner Bros. just made the Geek Internet explode on Tuesday night, with a half hour special on The CW teasing some of their upcoming comic book films.
With 11 movies already announced -- including "Batman v. Superman," "Wonder Woman," "Suicide Squad," "Aquaman," "The Flash," two "Justice League" flicks, a solo Batman movie, "Shazam," "Cyborg" and "Green Lantern Corps" -- there was a lot to go over!
Featuring new footage, a longer trailer for "Suicide Squad," a first look at Gal Gadot's solo film as everyone's favorite Amazonian butt-kicker and some early concept art for future films, here were the can't-miss moments from the special!
We'll update the post as more material comes in -- we're guessing a lot of it will be held until after it airs on the West Coast.
A brand new trailer for "Suicide Squad" dropped, giving us a much better look at the flick starring Will Smith, Margot Robbie, Viola Davis and Jared Leto as The Joker.
The film will give us our first Harley Quinn on the big screen -- and we can't wait!
Other highlights include a look at Cara Delevingne's character Enchantress' powers and some new action set pieces featuring what could be the film's Big Bad.
"Suicide Squad" opens August 5.
Wonder Woman Steals the Show
While she'll make her debut in "Batman v. Superman" in March, Gal Gadot's Wonder Woman will get her own movie in 2017.
Though we didn't get a real trailer, there was some exciting footage shown during the special. The clip showed her in battle while donning her infamous costume, interacting with Chris Pine in WWI garb and wielding her sword while atop a horse.
No, no invisible jet -- but this definitely piqued our interest.
That's it so far. Hopefully, DC will officially release their concept art for Aquaman, The Flash and Cyborg by the morning. We'll be sure to update this post then!