Good genes run in this famous family!
Dylan Lee, the 18-year-old son of Pamela Anderson and Tommy Lee, stars in Yves Saint Laurent's latest video series -- and wow, he is cute.
In the pic, the shirtless hunk hits the beaches of Malibu where he heads out for a surf and plays guitar on the top of a pickup truck.
Dylan took to Instagram to share one of his modeling shots from the black and white shoot, writing, "Playing guitar and what not."
The model's famous mom recently opened up about the important lessons she has instilled in Dylan and his older brother, Brandon.
"I want them to respect women. I say, 'Even if it's just for mom.' I haven't given them too many shining examples in our personal life," she told Parade magazine. "I still struggle with self worth and trying to fix people. I'm surrounded by broken toys. We learn a lot from our parents through example."
What have the boys taught her? "Respect, love, admiration. They believe in me like no one else," she told the mag. "They know me. And laugh at my flaws. We are a close family. The three of us—the magic triangle."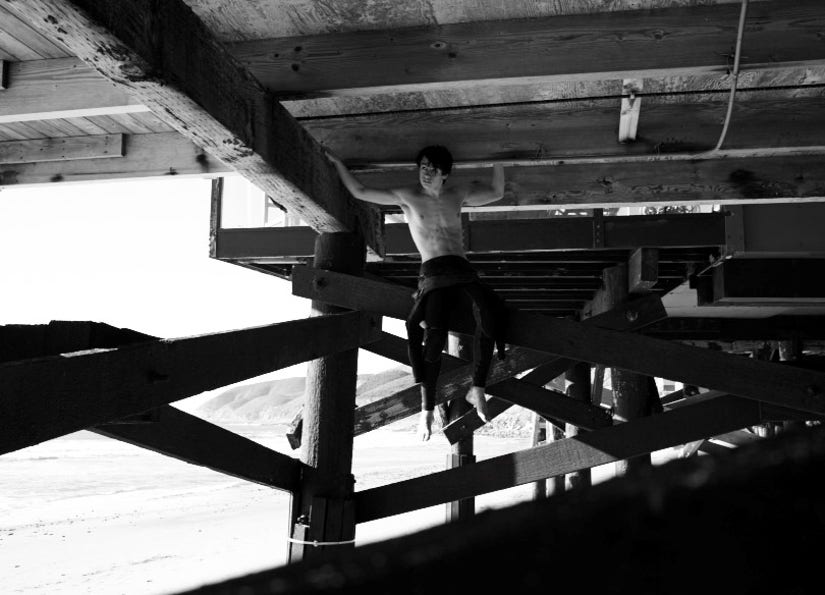 Hedi Slimane/YSL
Pam and Tommy have made an effort to keep their kids out of the spotlight. "They're gonna make their own choices for the rest of their lives, and it wouldn't be their own choice if we were dragging them down red carpets," the "Baywatch" star said on "TODAY."
"I say, 'You're gorgeous, you're talented, you got that down, [now] let's work on humbleness, let's work on, you know, education," she continued. " ... But they're genetically loaded. They're perfect gentlemen considering the gene pool."
We have a feeling we're going to be seeing a lot of the Lee boys!