Jessica Simpson has never looked better!
The business mogul shows some serious skin as she models one cleavage-baring one-piece from her Spring/Summer 2016 collection, which features jewel-tone patterned bands at the waist and a low back. In the sultry shot, she pairs the sexy swimsuit with perfectly-tousled blonde waves and delicate turquoise bracelets.
In another pic from the campaign, which was shot at Malibu Cafe by photographer David Bellemere, Jess slips back into her signature denim daisy dukes and amps up her bohemian vibe with a white tank and a long tasseled vest.
"The JS Collection is timeless, just like the shell pink long fringe vest," Simpson tells PeopleStyle of the topper below. "It is a special piece I can hand down to my daughter one day."
The mother-of-two looks like she doesn't have a care in the world in these photos, but she actually was dealing with a major fashion mishap!
"My mom and I worked together on the styling for this shoot, and as luck would have it, a trunk from our showrooms in NY was lost in transit the day before the shoot! We had to rework a few of the looks last minute and we really love how the styling turned out," she told the mag. "It was a blessing in disguise."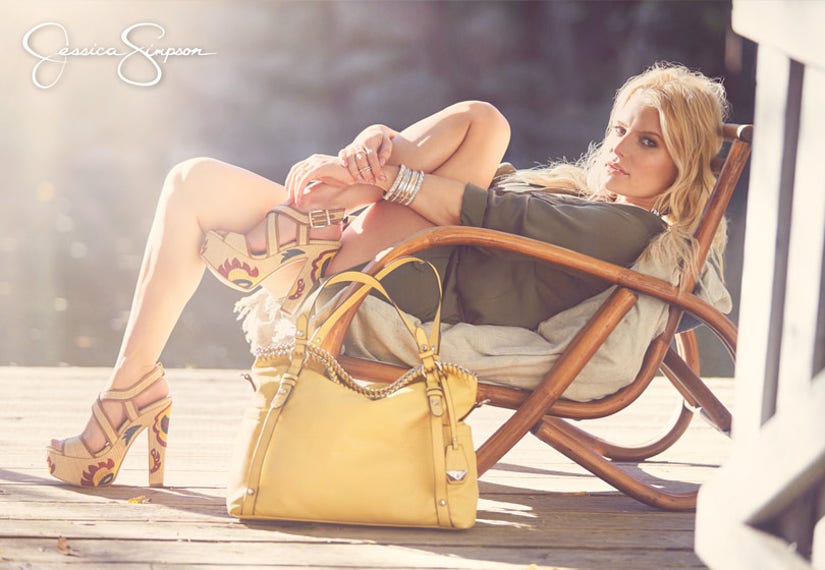 David Bellemere
Simpson also talked about how lucky she is to have such a strong team behind her.
"I am very lucky to have had some great mentors in my life and to work alongside my mom, Tina, every day," Jess said of maintaining a successful brand. "I am aware that I don't know everything, so it is important that I look to the people around me who I trust to have fresh and innovative ideas. As the collection has grown, I have learned the importance of staying true to my identity, following my own gut and fighting for the things I believe in."
What do you think of her latest campaign ads? Sound off below!